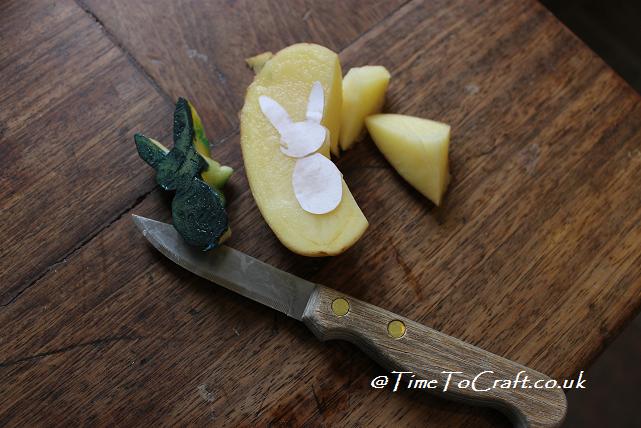 The weather is up and down. Hail one moment. Blue sky the next. Hmm! Time to break out the Easter crafting activities that I've planned. First up a simple Easter bunny potato printing session. I love this kind of crafting as my 4 year old can achieve something to be proud of and my nine years old can add her own creative touches to her version.
I drew a very simple bunny outline on to paper, cut it out and then used it to cut a potato stamp.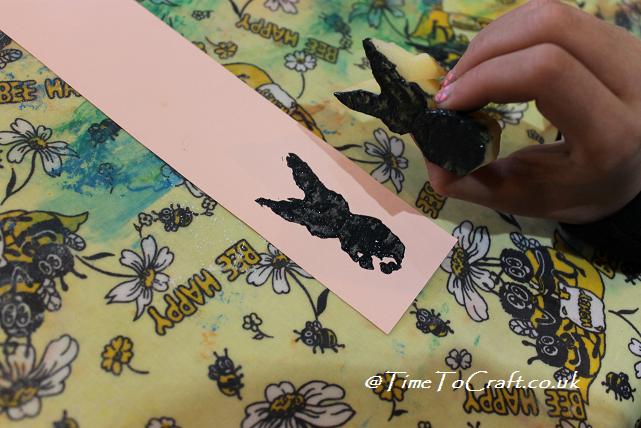 Next the children painted the potato stamp using a paint brush. Trial and error have shown that this method gives a smoother finish than dipping the stamp into the paint.
Today we made Easter bookmarks. Maybe next time we'll make cards and wrapping paper. The children seemed to enjoy, as ever, using their finger tips, dipped in paint, to dot a tail and add easter eggs.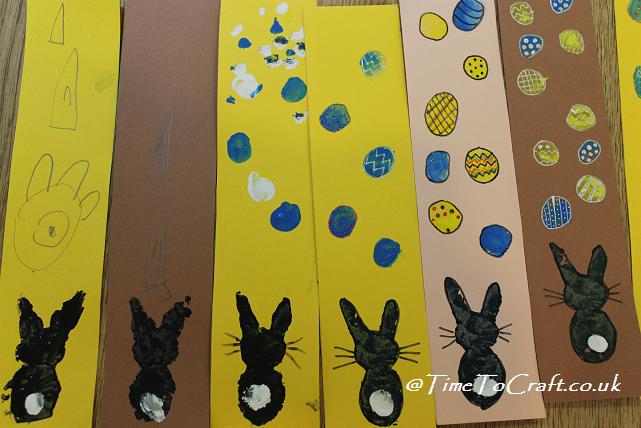 They used fine felt tips and glitter pens to add detail. I love that I cannot predict where my crafting activities will go. I present the basic idea and each child brings their creativity and imagination. TF decided he needed to add dinosaur footprints and a sword, rather than go with the seasonal theme. BL was into the arrangement of the pattern.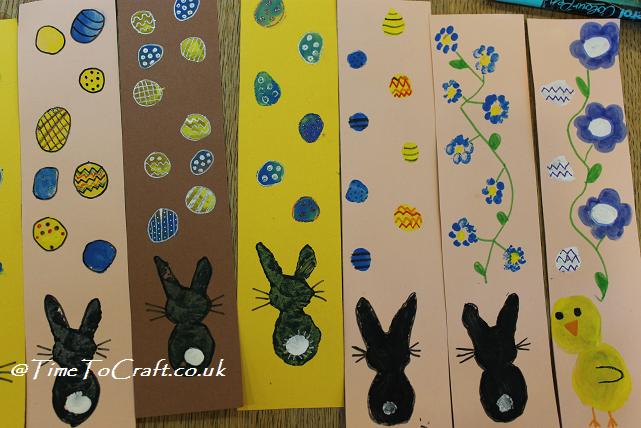 AJ turned the easter eggs into flowers and snuck a cheeky chick in. Got to love it!
The children had fun. They chatted to each other about who they would give each bookmark to. I think the bookmarks make a great alternative to the traditional chocolate or an Easter card. The children each approached the project in a different way. Pretty much like everything they do!