Yarn Along – Knitting Birds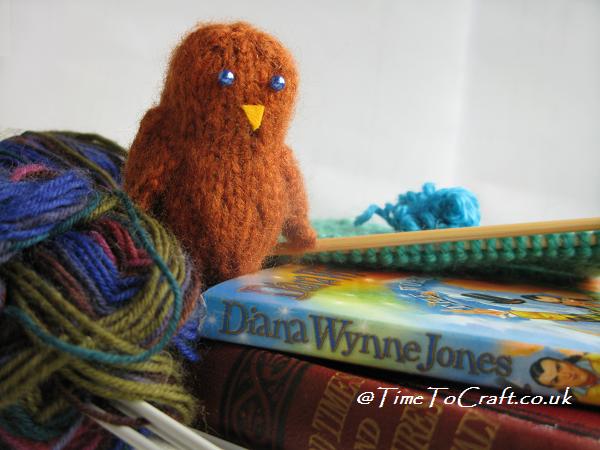 Joining in with Ginny's Yarn Along. Somehow, mid week would not be the same, if I missed it. Time to see what's on everyone's needles and the books keeping their bookmarks flat.
Less time to read this week. Not sure why. My books are the same as last time. I've almost finished Mixed Magic and I read some of Hard Times.
Knitting wise, I've almost finished the last square of my knitted blanket. I'm slowing down as I know that I just don't have the right wool in my stash for the border. I need to fit in a trip to the wool shop before the children break up for the Easter holidays. I know the tone that I want, but I'm flexible on the colour.
In the meantime, I've picked up my socks that always sit in the background for odd moments. Since last time, I have found the other ball of wool for the second sock. Hurray! I now have fresh impetuous to finish these socks.
Also played with the idea of making a bird. Makes a big change from square and flat! I still have the eyes and beak to finish (using pins and felt to experimenting with the placing at the moment), the legs and I'm going to add a red tummy. I thought it was going to be a little brown bird, but it seems to be turning into a robin redbreast. I might make a few in fluffy yellow for Easter. They would make sweet Easter chicks. Pattern from here.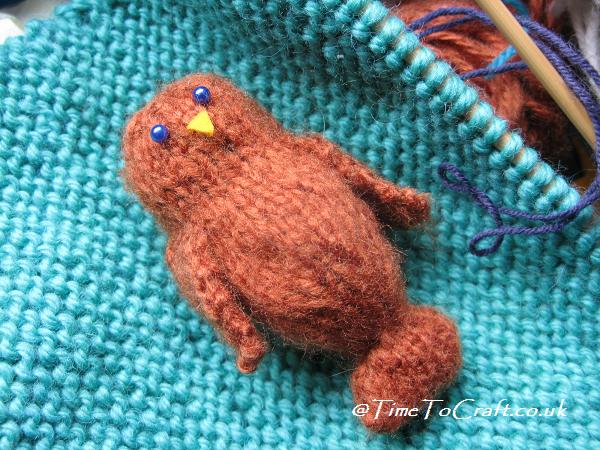 I'll be off to check out everyone else's knitting and books.