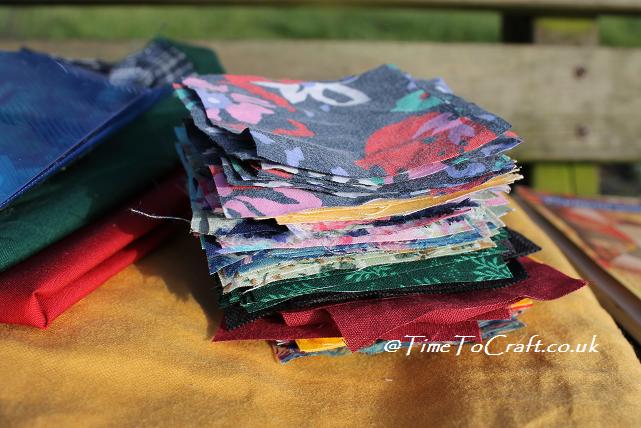 Time to shake the dust from a half finished patchwork quilt or use the fabric scraps put aside. Stitching bits of textile together, whether it involves quilting, patchwork or applique. Taking time to document my progress. Hoping to finish and not hide it away, half done. Would you like to join in?
After the time taken to hand sew my hexagon quilt, I'm going to use the sewing machine for my next project. Leafing through a quilt book, I fell in love with a quilt that would be perfect for Easter.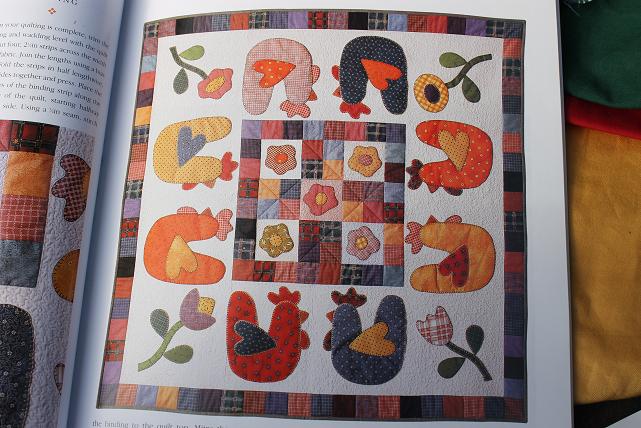 Once I decided, I pulled out all possible fabric scraps and started cutting. This is the stage that I find most challenging. I avoid ironing in the normal way and I'm intimidated by the precision cutting that patchwork entails. Both truly necessary for patchwork, so it had to be done. I am really glad that everything is now cut out.
I'm using freezer paper for the first time and loving it. There are so many little bits to applique on the quilt. The pattern shows the hens attached using blanket stitch, but I'm going to hide my stitches. Next stage is sewing. Yeh!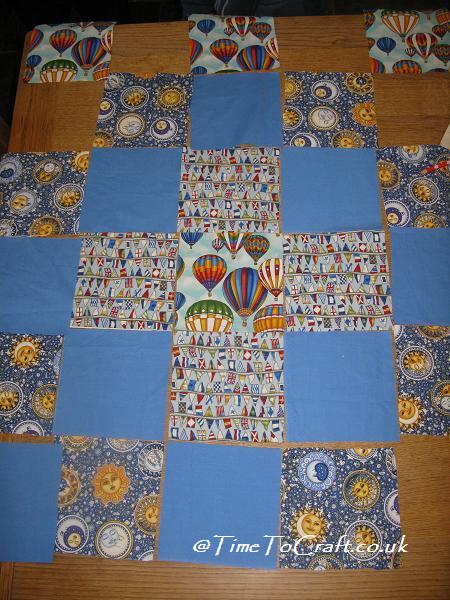 A while back, AJ (below) and BL (above) went to the local quilting shop and fell in love with some fabric. I think I have a couple of fabric fanatics in the making!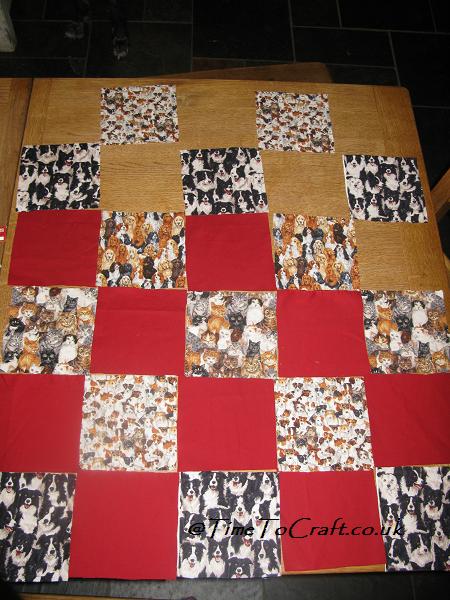 They have cut, arranged and started to hand sew the squares together.
Sophie is joining in the patchwork along and has pulled out a quilt that she started a while ago. I almost squealed when I saw the start of her quilt. I love the 3D effect.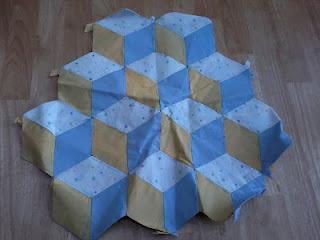 It is going to look fantastic when its finished. Go and check out her progress. Thanks for joining in, Sophie.
If you would like to join in next week, with the Patchwork Along, whether its a new or a half finished quilt, just leave me a comment or add your image to the Flickr group, and I'll feature your progress next Sunday. It would be wonderful to see a few quilts grow. Share inspiration and encouragement. Maybe even a few more people discover how rewarding patchwork can be.