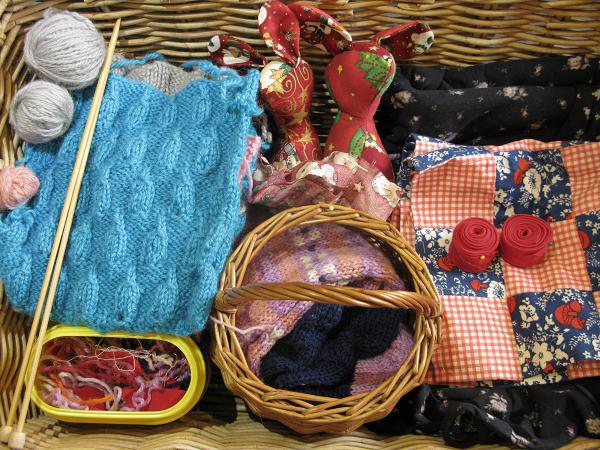 When I finish a big craft project, I like to clear out my work basket. I should really do this at the end of each project, whether its big or small. Now I've finished the hexagon patchwork quilt, it is time to bring some order. I have cupboards to hide store my wool, fabric, dusty work-in-progresses and bath bomb kit in. I have a large sewing box that houses my sewing kit, ribbons, buttons and other bits and bobs, but my work basket holds all my on-the-go projects. When I have a moment, it is this basket that offers up everything I need for my active projects. It is the only crafting material on show, so it needs to be tidy.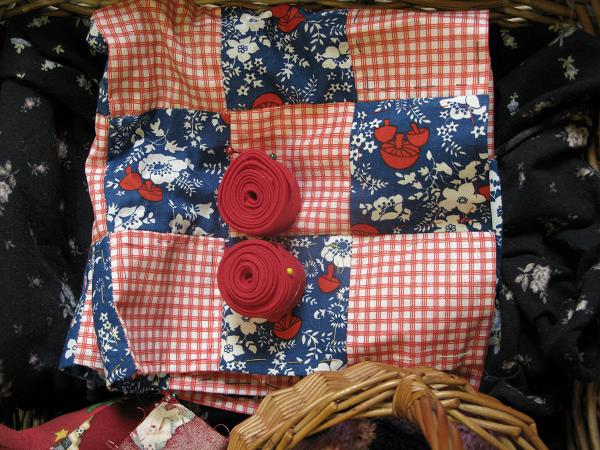 I try hard to have just one sewing and one knitting project in this basket. Inevitably, two sewing projects will be in there. One project is for sitting down and doing when I need to be with the children. I can hand sew and listen to them read or test them on their times tables. Or just listen. I have learnt that knitting is less successful at these times. When you are counting stitches and listening to maths answers, the two become horribly entwined.
My sewing project is an even older work-in-progress patchwork cushion cover. My mother started this 30 years ago and I picked it up a few years later. It needs finishing. I have a cushion ready for it and I can use some more of my home-made binding tape. The fabric underneath is for pyjamas for the girls and needs the sewing machine. It will wait for an evening when all the children are in bed and I can concentrate.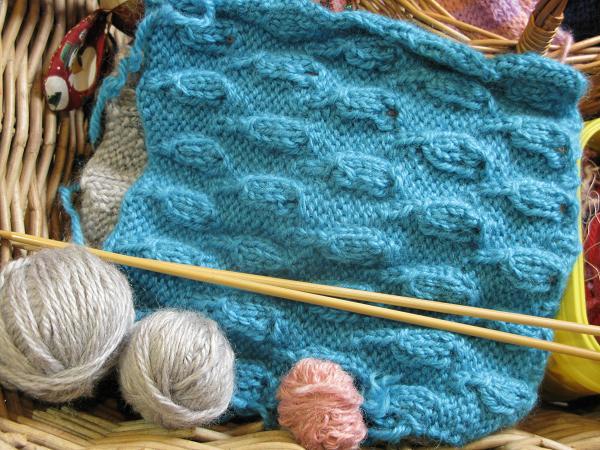 As I've just finished a pair of socks, the only knitting project in the basket is my patchwork knitted blanket. The pile is growing slowly. This is a great project to be taking into the Spring. It is easy to pick up, yields quick results and does not have to be finished before a child grows out of it.
I'm now left with a tempting and inspiring work basket for me to see. All my other craft things are hidden safely away and will not distract me. (I hope…..)
So, what are you working on at the moment?