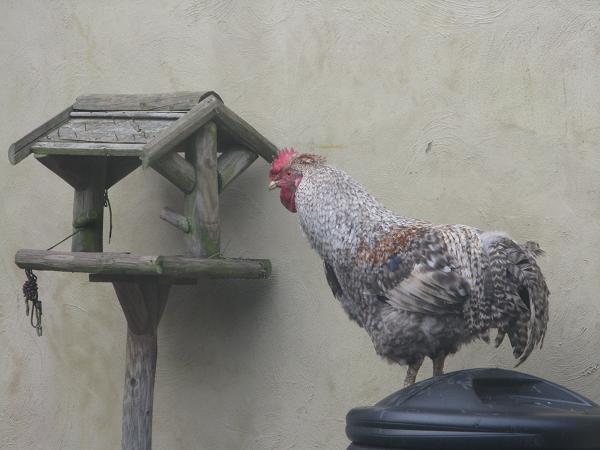 Food!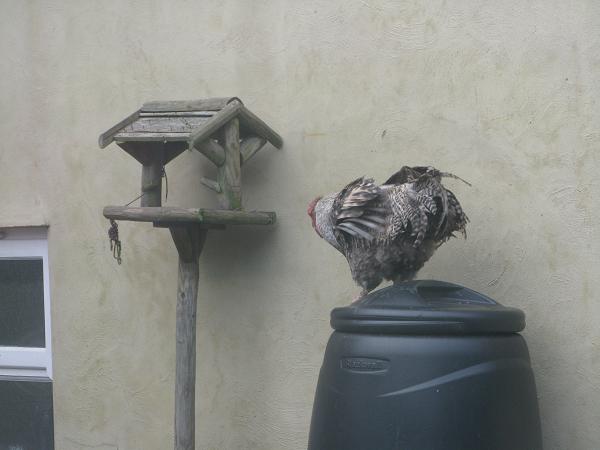 Can I get to it?

Maybe not.

Hang on! Sparrows, that's MY food!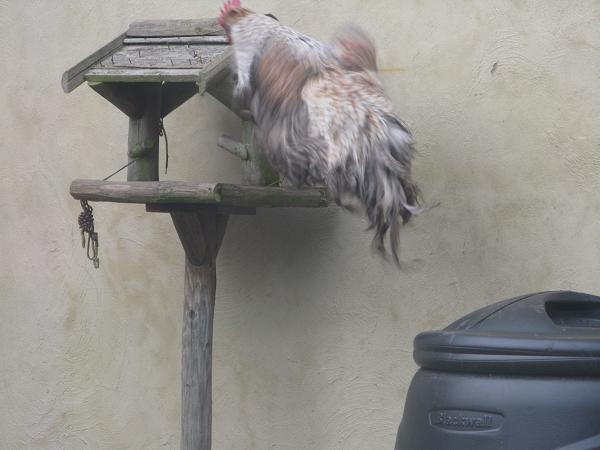 Geronimo!
Disclaimer: Bird table suitable for sparrows and small birds only. When a fully grown Cream Legbar cockerel lands on the table it will topple over loudly, breaking abandoned jam jar below and scattering a flock of hens. (Not suitable for under 3 years old due to small parts)
It may be overcast today, but really there isn't a dull moment. Even when photos are taken through slightly grimy windows!