Yarn Along – Knitted blanket garter squares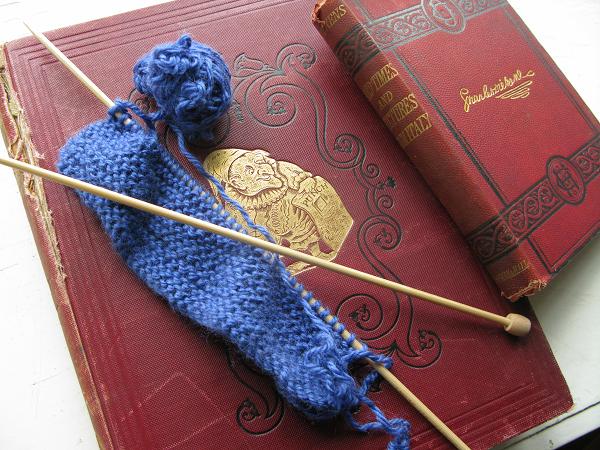 Wednesday already! Knitting and reading. Its Ginny's Yarn Along again.
After digging around my Charles Dickens books yesterday, I found myself reading one. Hard Times. I haven't read it for a long time. Its kind of comforting to pick this book up again. Familiar, but so much I have forgotten. Also I couldn't help peeking into my couple of old Punchs and All the Year Round. The latter is a collection of 1870s weekly magazines "conducted by Charles Dickens". All of the books are dusty, even though I keep them in a glass fronted cupboard. Hmm. I need to tackle the dust in the bookcases.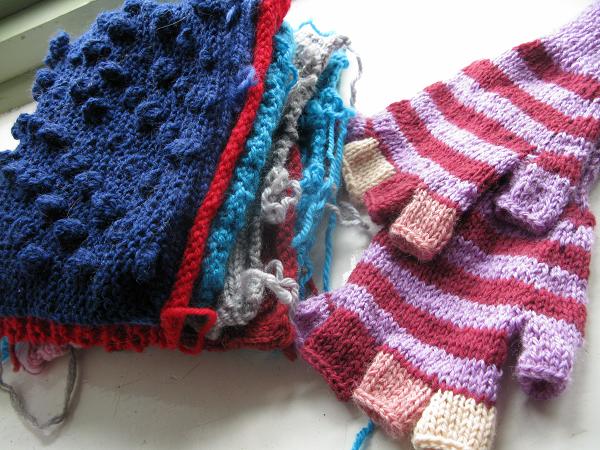 Knit wise, I have finished the pair of fingerless gloves from last week and they have been stored away. I decided to leave the mitten part off this time and I really like the difference. My knitted patchwork blanket squares are now sitting proudly in the full glare of my attention at the top of my knitting basket. I had so much fun making these squares, last year, but it is time to finish this blanket. I am going to knit plain garter squares to go between the more elaborate squares. I'm hoping that the plain ones will highlight the more interesting squares. Lots of squares to knit and hopefully this will help deal with more of my odd balls of wool.
I think that "Hard Times" and these squares are going to keep me busy for several weeks to come!
Oh, I thought I would share this time saving tip I found in one of my copies of Punch.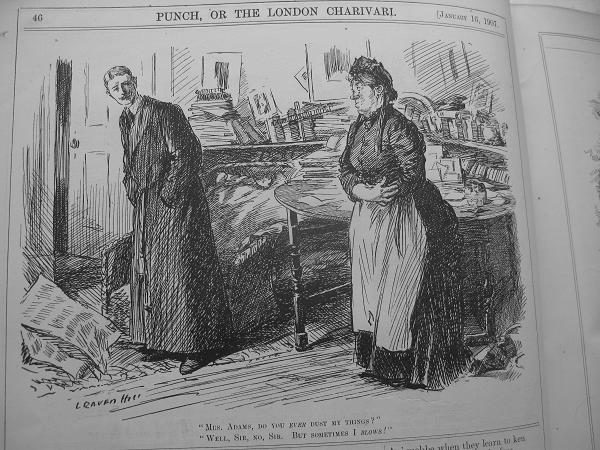 "Mrs Adams, do you ever dust my things?"
"Well, Sir, no, Sir. But sometimes I blows!"
Hop on over to Ginny's for more book ideas and knitting inspiration. Unless you'd prefer to dust…….