Happy Birthday, Mr Charles Dickens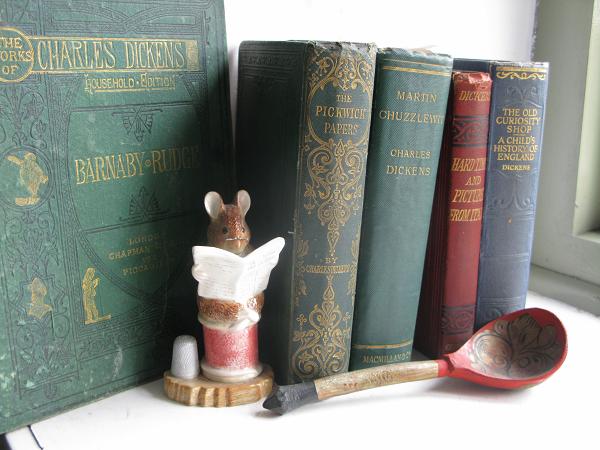 I could not let Charles Dickens 200th birthday pass without recognizing it in some way. I read my first Dickens at the age of 7. I have a vivid memory of waiting in our hallway for my lift to school, reading just one more page to my mother. The first book I read was "The Cricket on the Hearth". I remember this so clearly as it was the year that a cricket moved into our boiler room and chirped so much that it would drive our dog mad.
Over the years I have read all but one of his books. My parents have a set. They are red, hardback and published at the beginning of the last century, or there abouts. I spent many a holiday cuddled up in a nook somewhere in the house, ploughing through this run of books. They were heavy, well read and smelt of old book. I loved turning the slightly yellowing pages. I loved these books. I loved the stories. He was probably the first writer who dragged me into the story and made me feel I was there too. Alongside his characters.
After graduating, my first job entailed travelling by train to various locations around the UK. It was fun to realise that I was in a location that is featured in the books. My job took me all over London (we had one office in Clerkenwell, which never failed to make me smile) and places like Portsmouth and Birmingham. I picked up paperback copies of Dickens in train station bookshops, as I waited for my connection. BUT it was not the same. The pages of these copies were crisp and the edges stuck together as no one had ever read them. The corners of the covers bent and worse of all they smelt NEW. I was reading Dickens but it was a new book. This felt wrong.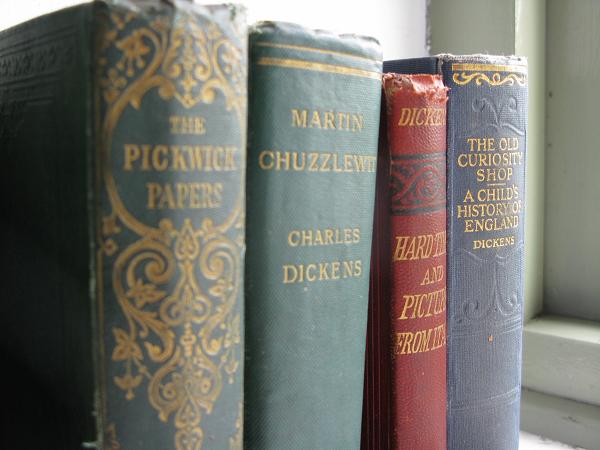 When I read any book, I take in my surroundings and this is fixed into my memory of the book as strongly as the story I'm reading. There are parts of Bristol I still cannot pass without thinking about a specific moment of an Agatha Christie, which I read on a bus as I commuted to work 15 years ago. The condition of the book is all part of the experience. How can I stand in Little Nell's Old Curiosity shop, when the book in my hand is so brand new? I'm dragged back to the 21st century at every turn of the page.
So I started to haunt the second hand book shops and I have picked up a few old hard back versions over the years. They are not first editions or very special, but its the way I like to read Dickens. That and a glass of something in my hand! Paperbacks and Kindles may work for others, but it just does not do it for me.
And the one book that I have never read, the Mystery of Edwin Drood. I could not face reading a book finished by someone else. It would leave me endlessly guessing. My favourite Dickens? It's a close run thing, but I'm going to go for Little Dorrit. I could go on and on about all the wonderful stories….really I could, but all I really want to say is….
Happy Birthday, Mr Charles Dickens. I love your books.
Which is your favourite?
(Incidently, I've added the button for the Read the Printed Word pledge to my sidebar.)