Felt like crafting at school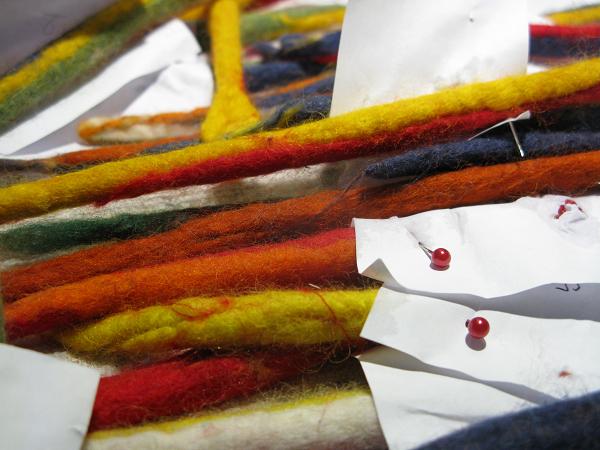 Just got back from another craft session at school, with the youngest class. Wet felting today. Brought the results home to dry. Twenty two names are pinned on, so hopefully they'll each get the right one back. I'm thinking we'll cut them up as beads next week. Use some for their project and the rest as beads for a bracelet. Threaded on to thin elastic. Like the felt bracelets we made at home.
They look like colourful dragonflies, with paper for wings, resting on top of the Aga.
Makes me wish I was four again!