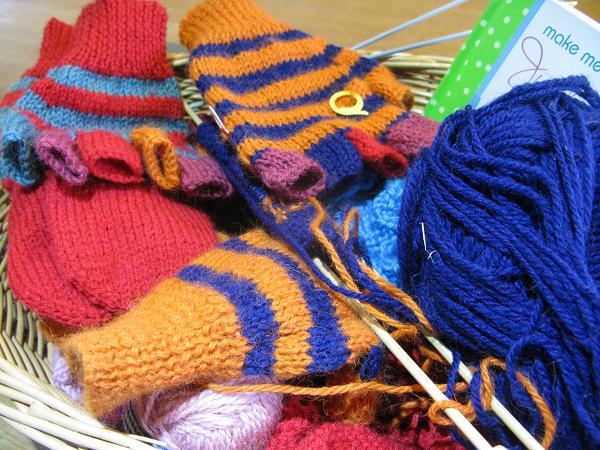 Over the weekend, we had our first hard frost of the winter. It turned the garden completely white. Feels like winter now! Yeh! (Smile!) We had a brief flurry of snow a month ago, but since then it has most definitely been mud season. This means that I spend most of my outside time in welly boots that gradually become twice as wide from all the mud. Skirt hems grow heavy with mud and trousers cannot escape the evidence of a muddy walk.
So frost is a light relief to me. Forgoing my first coffee of the day on Saturday, I charged out to muck out the hens and move the henhouse from its muddy corner of the garden. So much easier to move the house, when the ground is frozen. No more slipping around or muddy boots when I shut them up at night. It really was worth missing my coffee! (Smile!) The hens did reward me with two eggs. I'm sure they won't miss the mud either.
Second reason to smile. A basket full of colourful mittens. Just in time for some colder weather (I do know that those of you in colder climates are probably rolling your eyes, but it is all relative!)
Having three children, means that anything I knit, I am under considerable pressure to knit three versions. Fortunately the mittens/fingerless gloves, that I'm churning out, take about three evenings per pair to knit. I've finished two pairs and start the last set tonight.  I love seeing them in this basket. So colourful and warm. Part of me wishes that I could keep them in the basket for the rest of winter, but I have already relented. It was frosty and nippy walking to school today, so I did let TF wear his pair.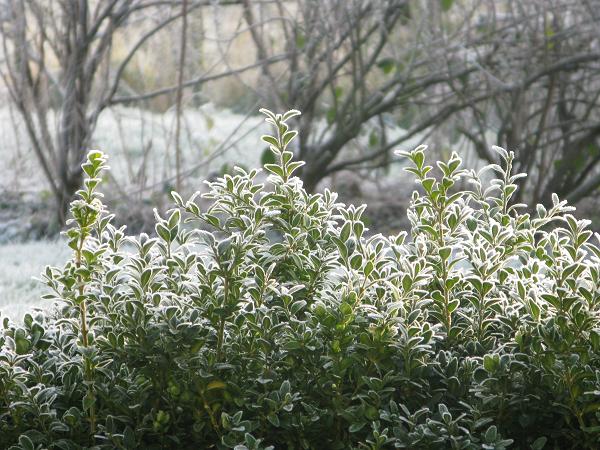 I might need him to put them back in the basket when he comes back. Just for the woolley warm look of seeing them all in the basket. Sigh…