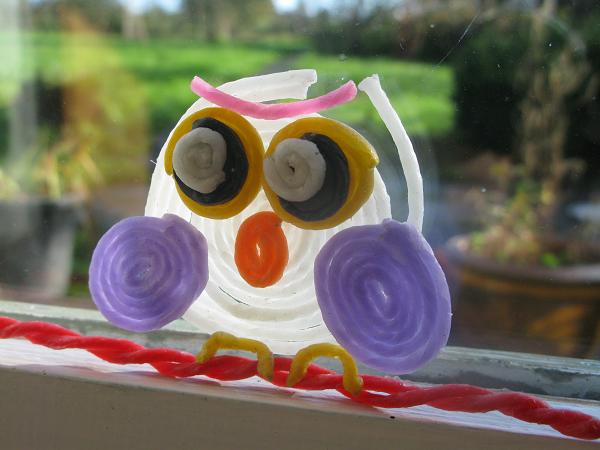 For BL's birthday, she received a packet of Bendaroos, from a friend. For those of you who have missed out on using Bendaroos, they are thin wax sticks that you can easily bend (thus the name, I'm thinking) into all kinds of shapes. When in shape the wax can be gently pushed together and they stay in place. They come in all kinds of colours and can be snipped into shorter lengths.
Bendaroos are fairly new to us. We have used coloured beeswax before to make wax models, which is one of our favourite winter craft activities. Often we add them to candles as decoration. The instructions for the Bendaroos state that they should not be used near a flame, so we'll carry on using the bees wax for candles, me thinks.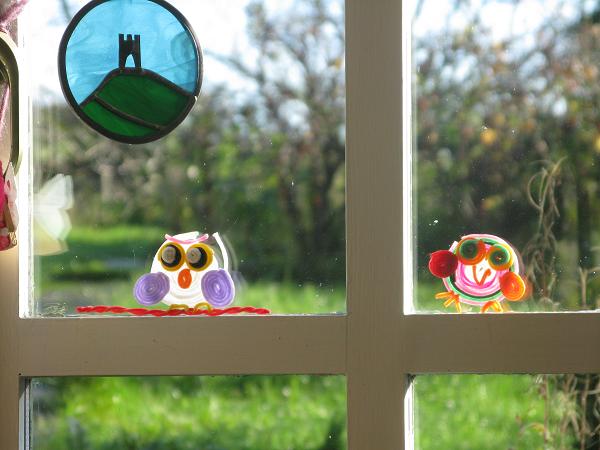 This is the view from my computer today. The children opted to make owls at the weekend, from the Bendaroos.
Today, I'm busy doing admin. I would far rather be snipping and sewing some fabric. The sunlight is just filtering through the lighter wax and making these little owls glow. They make me smile every time I look at them.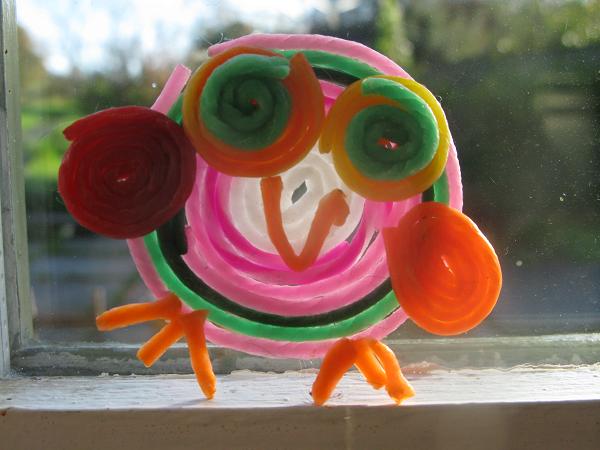 Especially this owl, which looks such a character.
Okay. Back to the admin. Smile!
Anything making you smile today?
(The Glastonbury Tor sun catcher is shop bought.)