Yarn Along – Second Shawl
I'm joining in with Ginny's Yarn Along today. A book and  a knit. I prefer mine taken in front of the log fire.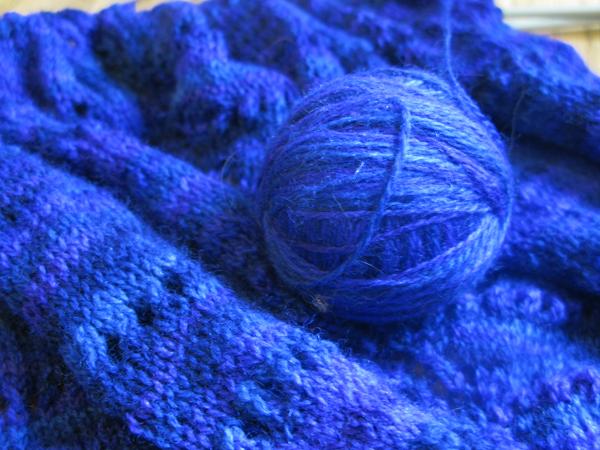 After finishing my very first shawl and gifting it to my sister, I barely put the needles down before I cast one on for me. For me! This second shawl is almost finished. Just the border and blocking to go. The yarn is so soft that I cannot wait to try it out.
I'm struggling with metal needles again. There was a small accident with my new wooden needles, where someone, with small feet, trod on my knitting bag and the snap could be heard in the next room. I shouldn't have left the bag on the floor. I couldn't be angry, when the owner of the small feet confessed straight away. So its back to slippy needles, which makes me appreciate the difference that the wooden ones made. I'll get another pair next time I'm in town. Too late for this shawl.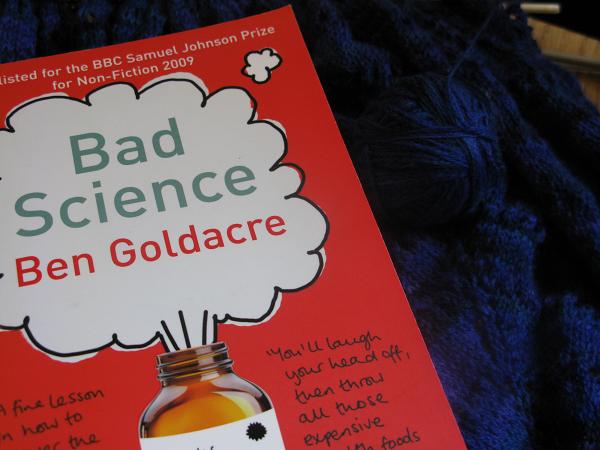 Book wise, I finished The Help, which I thoroughly enjoyed. I miss the characters, but I was ready to close it for the last time. For absolute contrast, I'm reading Bad Science, which sometimes makes me want to stamp my feet and disagree. Other times it makes me think. Hmm. On second thoughts, maybe it's not so much of a contrast!
I loved reading your comments on our weather ordering calendar (patent pending). I was totally out voted. Almost everyone wants snow right now. Just for the record, I am going to stand my ground and wait for December. That snow symbol will be removed until that date. Come December…. well I'll be whizzing down the slopes with the rest of you!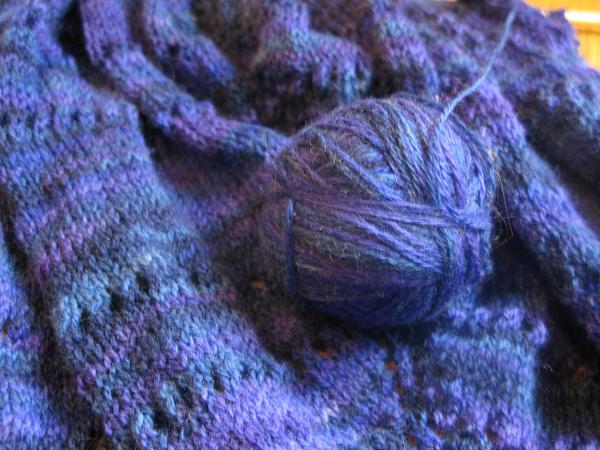 This photo shows more of the purple in the yarn, but in reality it is more vibrant. I got it wrong last time. The yarn is KnitPro, but the shade is Deep Waters Tonal.
For more  knitting and reading inspiration, pop over to Ginny's. I can't promise snow though.