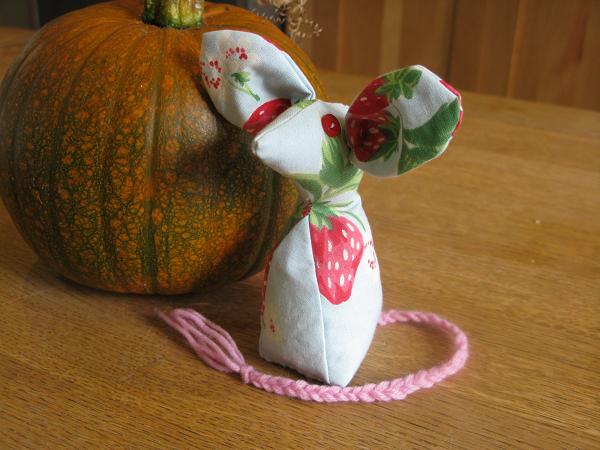 Busy sewing. This sweet mouse (next to a homegrown pumpkin) is made using a Cath Kidston strawberry print. It was fun incorporating the print into my design. I knew the basic mouse shape I wanted, so I just drew out the template freehand. I added dried lavender in with the stuffing to make this a Drawer Mouse. A Drawer Mouse prefers to hide in drawers, where it can meet and greet anyone rummaging for clothes.
The mouse has a pressing commitment. Its first assignment is to accompany a neck pillow I've made as a present. I used a dog bone template. I love the shape. It supports and gently hugs the neck without being too much around the neck and shoulders, as some C shaped pillows. Half way through sewing the cushion, I had a Eureka moment.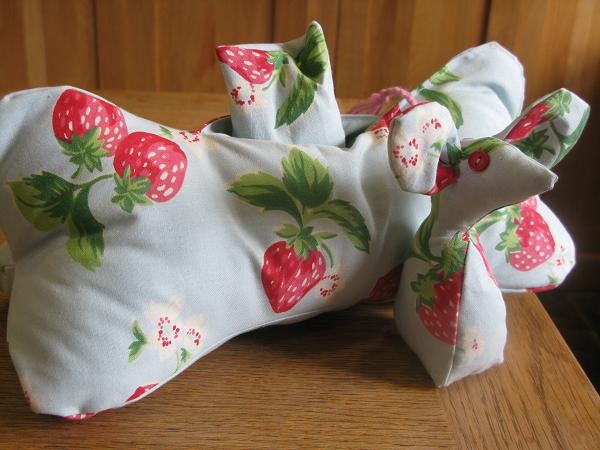 Maybe more of a "What if" moment. What if I added a pocket and then popped a millet heat bag into it. So I did. The little millet bag can be heated in the microwave or the oven (10 mins at about 300- 350f). Then slipped in the pocket to add a little bit of warmth for an aching neck. Maybe easing a stiff neck. I slipped a bit of dried lavender into the pillow, so that with gentle heat, the fragrance should be released. Along with the home baked smell from the millet.
The neck pillow can be used with or without the heat pad. Pillow and mouse are a present for my mother. The mouse is already in a drawer. Partly to hide it from my parents' cats.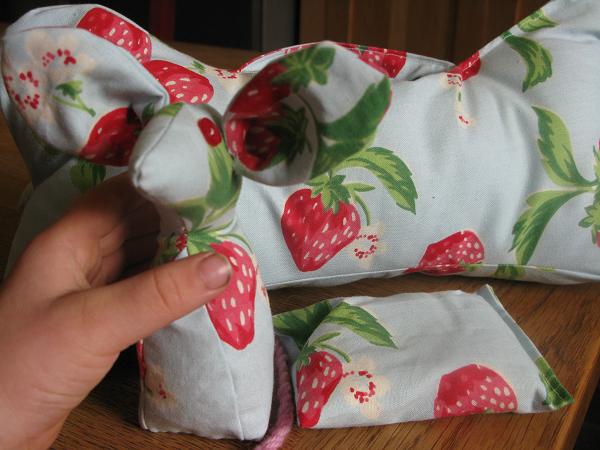 Of course, I was lucky to extract the mouse from our house (dirty fingernails belong to youngest.) I turned my back twice and it disappeared. Only on the promise that I would make more mice, was it allowed to leave. I know it will be happy in its new home.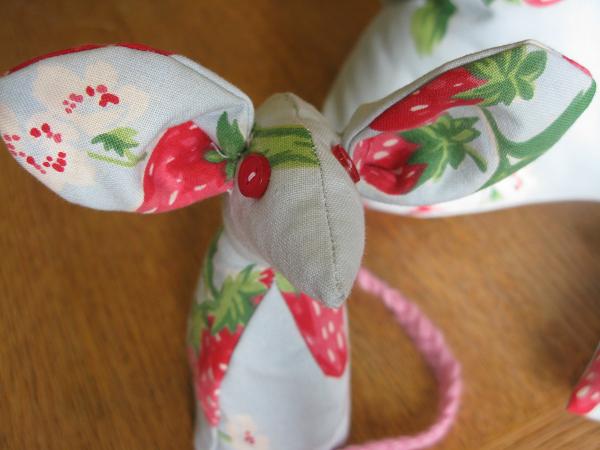 I'm rather in love with its big ears.
Oh yeh! There will be more!