My new (apple) best friend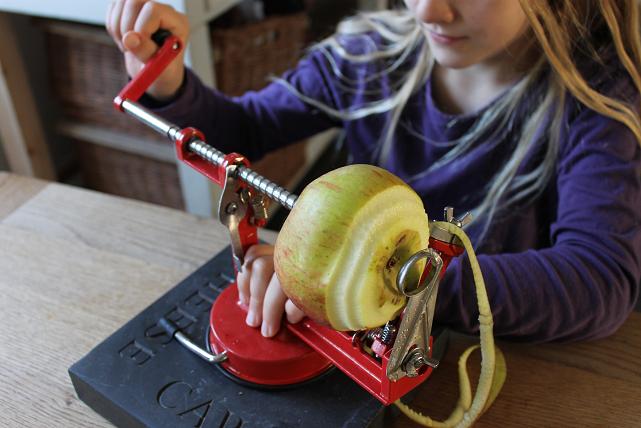 My new best friend? Not my daughter, although she is wonderful, but at almost seven I can't call her brand new. No, its the apple peeler that is my new kitchen buddy. After Debbie's comment (Thank you, Debbie!) about apple peelers, I took another look at the apple peeler contraptions. After some reading around, I took the plunge and ordered one. Within 24 hours (and I didn't even pay for fast delivery!), it arrived and was on my kitchen counter, devouring a basket of apples.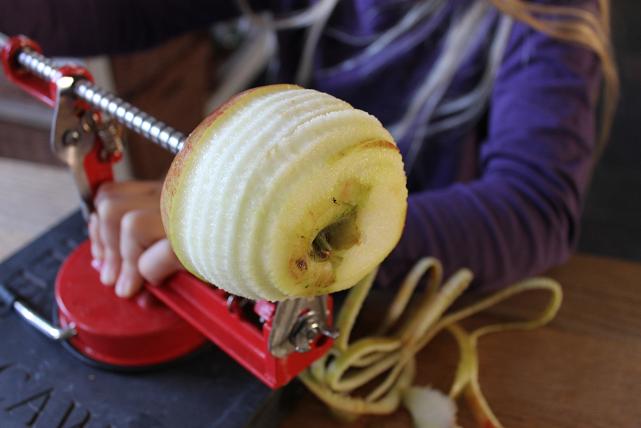 The children are very keen to help, all of a sudden, and make friends with this gadget . They queue up and complain if one sibling has a longer go. My windfall apples are disappearing, at an amazing rate. The only bottle neck, in the processing line now, is available pots to cook them in. Not a complaint, I assure you!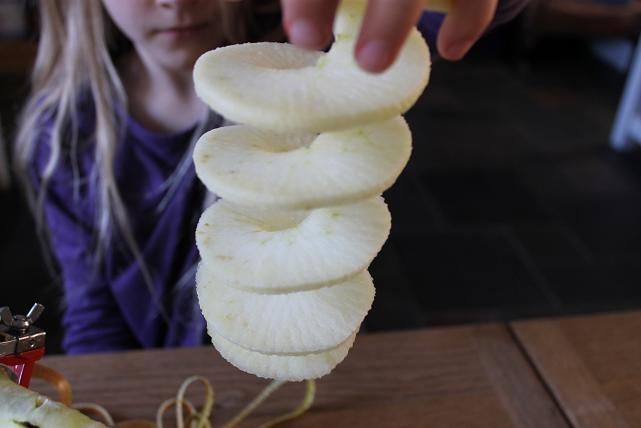 When I looked at these a few years ago, I hadn't appreciated that they not only peel, but they core and slice. So, so quick. Where before I would use the hand peeler, then the kitchen knife and board to core and slice, this amazing, no battery, hand-cranked engineering marvel does it all. Do you get the feeling that I like it? Also, the apples have less time to turn brown as they are sliced and ready in no time, compared to the old system. I know that I could sit them in salt water while they waited, but I seldom did, as I quite often did this on my lap.
Each apple is taking about half, maybe a third, of the time to process, using the apple peeler. After some quick calculation, I reckon that if I costed my time at the UK minimum wage rate, then I have more than paid for this little device in the first two evenings of use.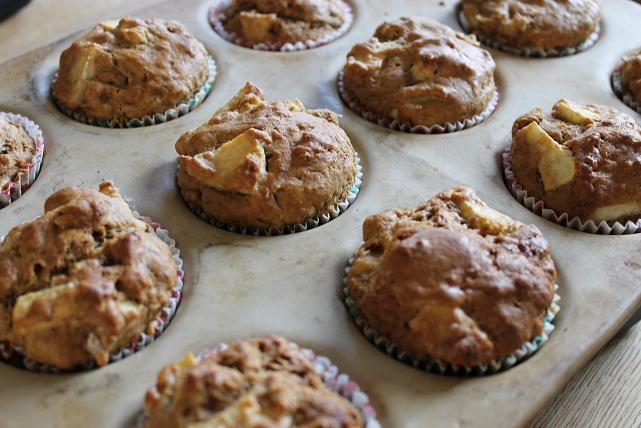 To celebrate, I made apple and cinnamon muffins from the Muffin Magic book. It called for cinnamon butter to be served with it, but as I had no icing sugar, I went for plain old muffins. Glad I did, as they didn't really need it.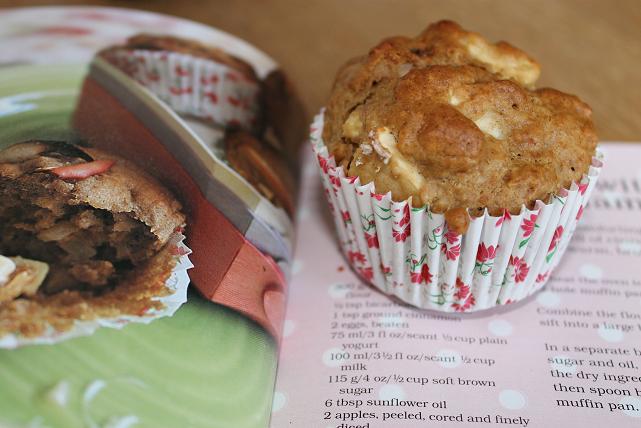 Turns out that the book's food stylist, used the same muffin cases as we had.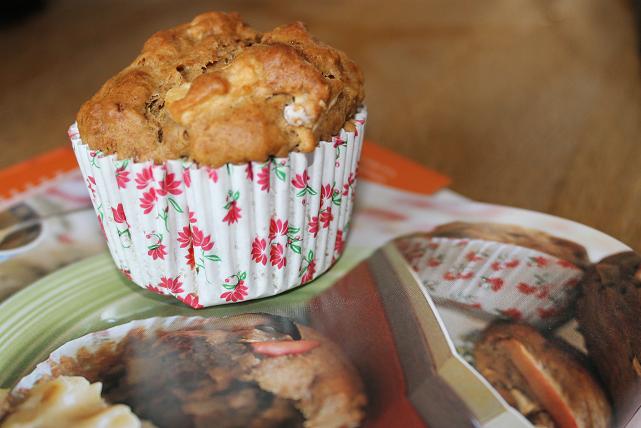 The tray of muffins disappeared, almost as fast as my windfall apples were prepared. Apparently, it's not just my apple peeler that is popular. Even dh complimented the muffins. "Best yet" coming from him is pretty good. Usually I get a "better than shop bought" or "fine". Not sure which is the better of the latter two, but "best yet" has got to be among the medals.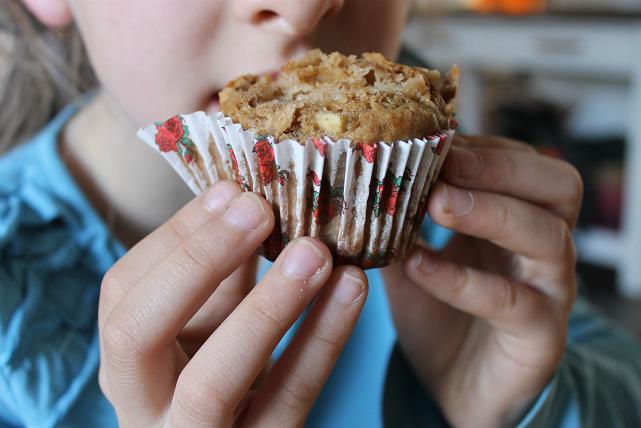 I still have one tree of cooking apples groaning under a colossal weight of apples and one tree with eaters ready to be packed. The other trees are harvested already. I think another tray of muffins my just entice the family to join the final leg of the apple harvest. Who knows.
Maybe this year I'll even pick some of the crab apples behind the garden for jelly making. And then there are rosehips…..oh and the blackberries… still some of them in our hedge…..I've got late raspberries. Hmm. That's a whole lot more trays of muffins I'll need to make, if I'm after help from the family.