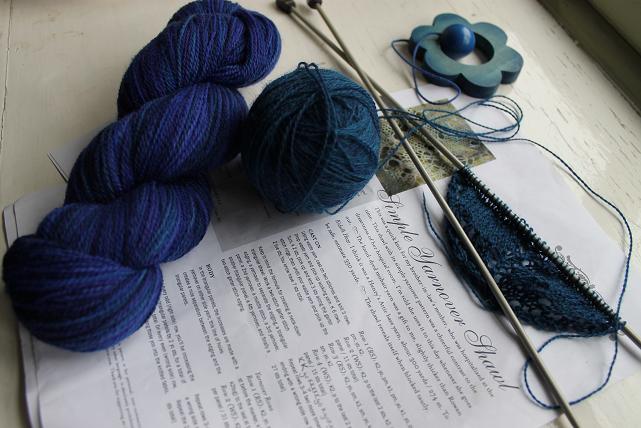 The WIP stripey socks have been put away, ready for my next knitting lull. They have grown a bit and I'm still not sure if they are the second sock or not. My attention is elsewhere. I was just waiting for our postman to bring my new wool. Two hanks of beautiful KnitPicks merino wool.
I'd found the Simple Yarnover Shawl pattern and had images of a light floaty shawl. The wool arrived and I enthusiastically dived into the pattern. I started the shawl five times, as I couldn't quite figure out the pattern. I've been knitting for 25 years. I've knitted cable jumpers, fairisle gloves, fancy socks, lacey cardigans……. I wasn't going to let this shawl beat me. Finally, last night I had the Eureka moment and I am off! I can see the pattern growing. Judging by the comments for this pattern on Ravelry, I am not alone finding this pattern had to crack. It certainly helped reading other people's experiences and seeing their finished shawls.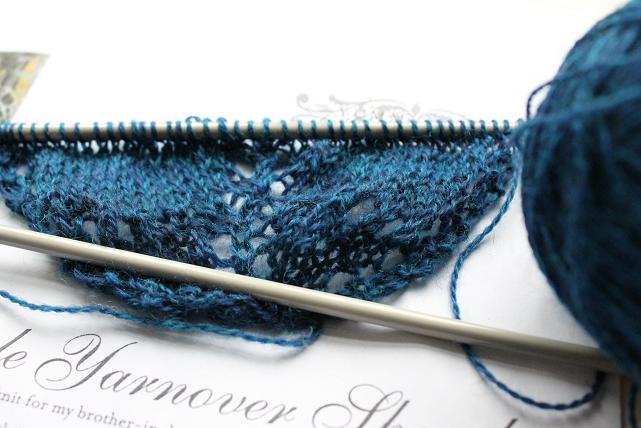 I haven't knitted 2 ply for a long time. I'm finding the stitches are slipping off the needles more easily than the chunkier wool that I usually knit with. I'm wondering if I need knitting needles made of something less shiny. Maybe bamboo or wood.
Book-wise, I'm still reading The Help. My copy is accompanying me everywhere, in the hope that I can fit another few pages in, while waiting to pick up one of the children. I groan every time the chapters shift focus from one character to the another, just as their story line is getting really interesting. A good read, for sure.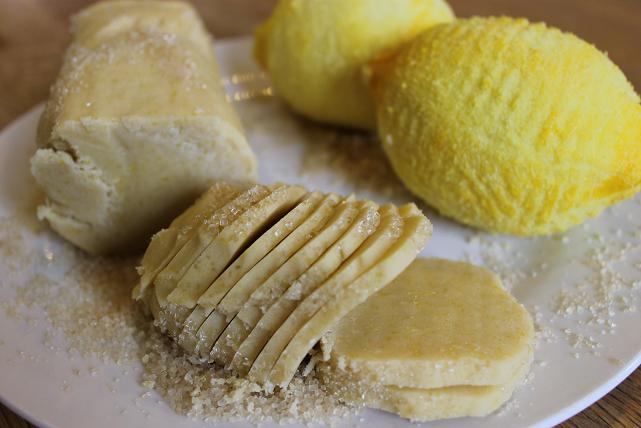 This book is best read while eating lemon biscuits, I find. Unfortunately, it is only possible to photograph lemon biscuit before they are baked. Magically, the golden-brown baked versions disappear before a camera can be pointed at them.
I'm linking up. For more book recommendations and knitting inspiration, hop on over to Ginny's Wednesday Yarn-Along. I love Wednesdays.