Mousehole Cat book winner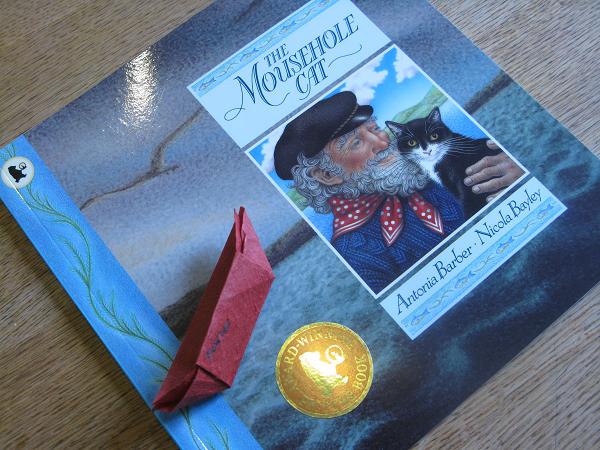 Thank you to everyone who entered my book giveaway and played along. I've been looking forward to doing the draw for the Mousehole Cat book, because I can't wait to pass on this lovely book to someone, who I hope will enjoy it. So why, you may ask, am I two days late? Hmm!
Life and light, to sum it up. Life, well that's all about the priorities that need my attention. Nothing dramatic, just everyday stuff, that keeps me away from this space. Also, I wanted good light to take the photos. Nothing I did enticed that sun out from behind the clouds.
So this morning, Gwinny the dog and I discussed how best to do the draw. To be honest, she just listened and drooled a bit at the mention of cake. We went for an origami boat for each entry, hiding a tiny crumb of cake inside it. The first boat knocked over (mauled to pieces) would be the winner. Incidently, we did consider asking next door's cat, but I suspect that the whole ordeal might have spooked her. Shame she would have made an excellent storm cat. Gwinny is more than happy to stand in for her.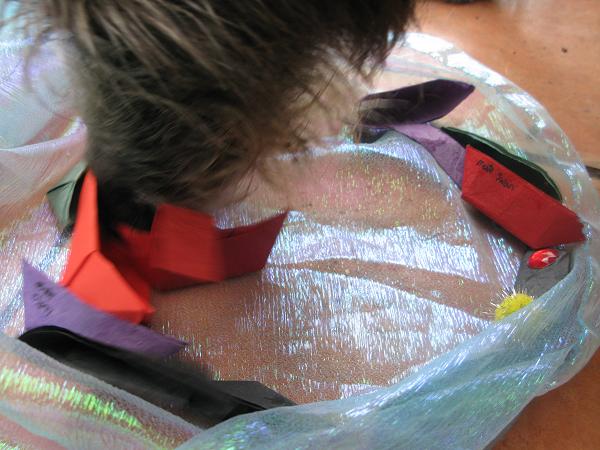 It all happened very quickly, once Gwinny realized that it was a free for all. Lots of fuzzy photos, as I was so busy keeping track of the boats on the high seas. I missed the shot of the boat stuck to her nose, but there was a clear winner.
The winner, of the pristine copy of The Mousehole Cat is:
angelina
Congratulations, and I'll contact you for your address.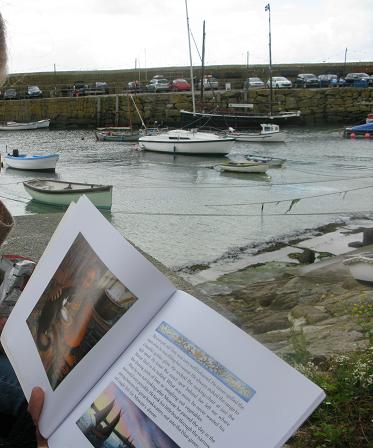 Thinking about it, the sun wouldn't play ball when I was trying to take shots in Mousehole either.