Spinning the children a yarn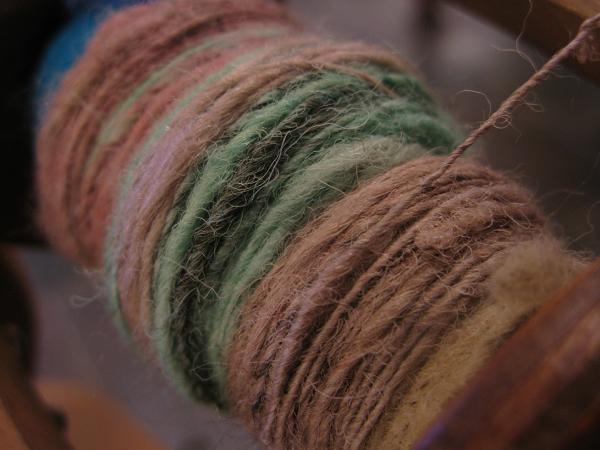 I've been sorting and washing the Jacob sheep fleece that my Mother-In-Law brought over, back in June. It is taking longer than I imagined. I made the most of the good weather last week and processed the fleece outside, while the children played. As they collected acorns from around the oak tree, they hatched a plan to dye some of the fleece with the acorns.
Now, I've been reading up about natural dying and the idea of the children simmering acorns and fleece on top of the Aga, just seemed a bit more than I wanted to handle at that moment. I needed a more hands-on, fun method. So they each washed their handful of fleece in a bowl of warm water and detergent. Taking care not to felt it.
They added food colouring…. and then some more. They stirred a little. Just enough. We left it soaking over night and let it dry for another day.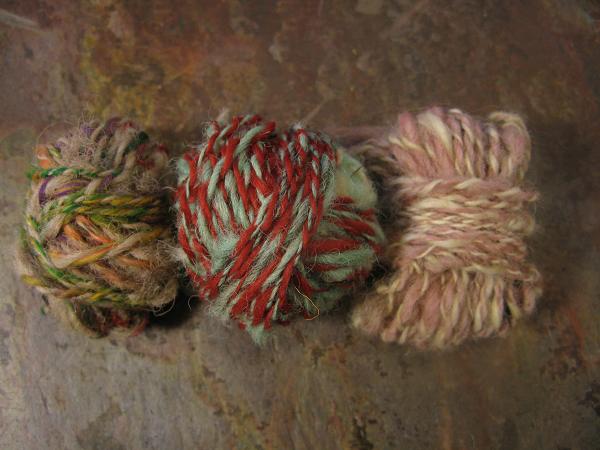 I spun and plied it with some of the merino I already had on the bobbin. Voila. Three little balls of yarn.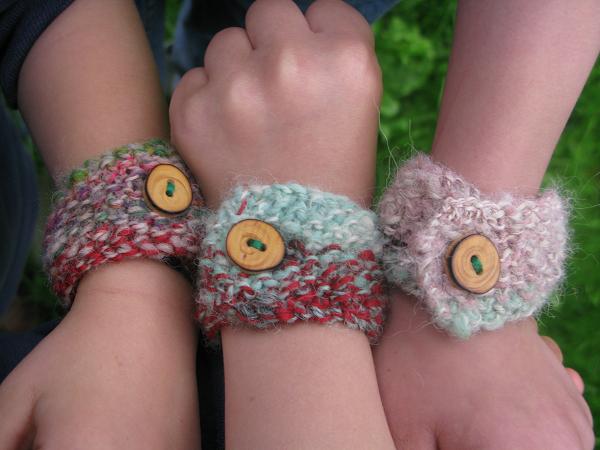 Then each ball was knitted into a bracelet and a wooden button added. I think they liked them. I know they love the colours. My three little musketeers.
I'm putting the acorns aside for something else.