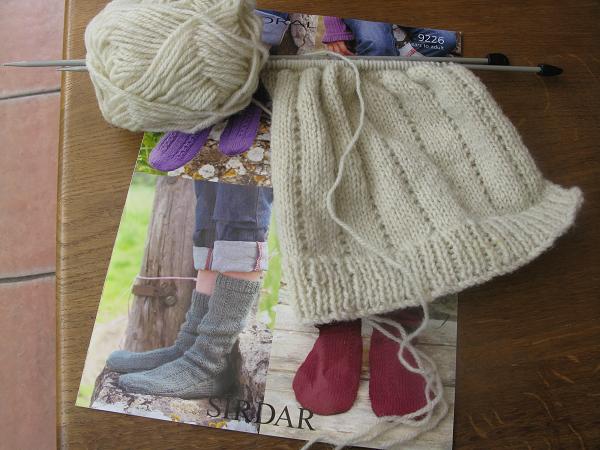 Probably like most knitters, I travel with knitting. Occasionally, I run out of wool and am left with nothing to knit. I am adept at spotting remote wool shops, as we tour. These shops always turn out to be jewels. Being off the beaten track, they are unique. I guess they have to be in order to prosper.
This holiday, I found one. The road to Perranuthnoe leads down to a lovely (dog-free. Hmm!) beach. Just before the car park is a craft centre, which, judging by the name, The Cow House Gallery, is a farmyard conversion. The cafe and the gallery are worth a visit, if you are ever near Penzance. If you are a knitter and love yarn, then the Cornish Wool shop is a must. (Otherwise, they do have an on-line shop for anyone after Cornish wool or just wanting to lap up some yarn inspiration. www.cornishwools.co.uk )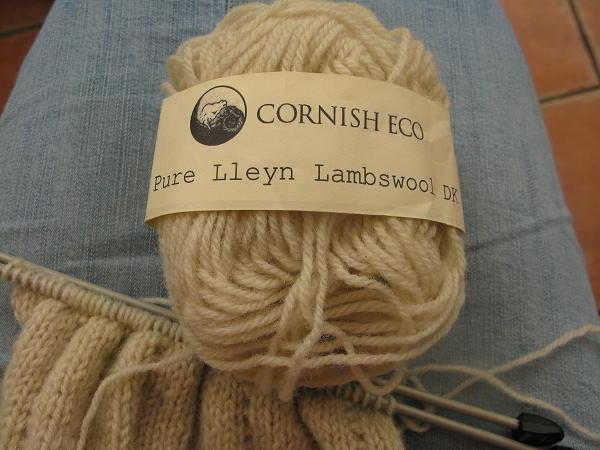 One room of the shop houses the wool. They have their own line. The wool is collected from the local farmers, sorted and sent off to be spun. The bands were prominently labelled with the breed of sheep or animal. They also have artisan style wools, which are individually dyed. It is the sort of room, that takes a fibre fanatic's breath away. Especially one who has not been in a wool shop for a little while and has just walked off a Cornish rugged coast path. I was tempted by the handcrafted wooden shawl pin, buttons and other goodies.
To top it all there was a group of knitters sitting around the table for their regular Wednesday knit and cake. I was so tempted to join them, except I had left the family in the car. I know how popular I would have been if I had stayed much longer.
So I left with three balls of local wool, a sock pattern and, yet another set of UK size 4 needles. I've finished one sock, already and am tearing through the next. It's the first time I've knitted socks on two needles instead of a set of double pointed needles. I'm liking it.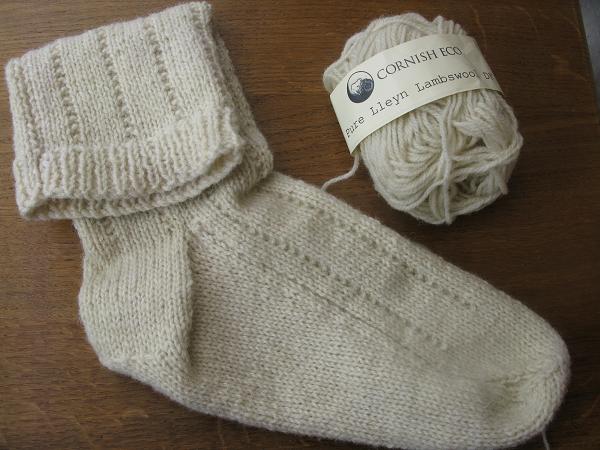 As for the books, I thought I'd share the three books that the children enjoyed on holiday.  All three are tick books, which remind me of the I-Spy books I had at their ages. Before the wool shop, we parked up and took a five or six mile walk along the coastal path. The children are all really good walkers. Plenty to see. Coastal birds to spot. The two girls were so excited to tick off birds and plants from their books. They learnt so many new ones.
This one was not in any of the books.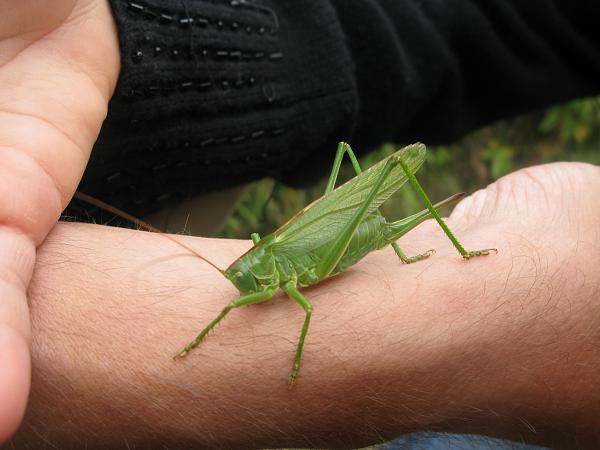 TF was thoroughly immersed spotting trucks as we drove around Cornwall. He called it his truck diary. Even using some of the sticky surrounds of the stickers as a clasp to keep the diary shut. Just like a real diary, I'm told. I'm still reading the Jane Austin Book Club, but it seemed out of place to read it in Cornwall! I did indulge in a Cornish Folk legend book. Some great tales that didn't seem regurgitated from other books I've read.
Another children's book, with a Cornish flavour, to share with you all next time. Oodles!
I'm linking up with Ginny's Yarn Along. Some prolific knitters over there, along with lots of tempting books to suggest.