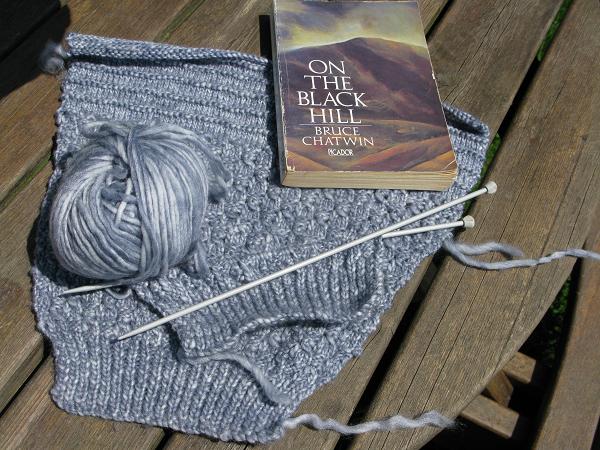 Inspired to join in with Ginny's yarn along again this week. Still working on TF's castle jumper. I was hoping to finish it for his birthday, but time has beaten me again. I have finished the first sleeve and started on the second.
After finishing Hopkins poems last week, I picked up another of my A' Level reading books. More scribbles in the margin, but they seem more familiar this time. On The Black Hill is just as enjoyable as it was when I was 18. My perspective has changed, but that adds to a repeat reading. I have re-read it before, but this is the first time since becoming a mother. I love the theme of the passage of time through out. There is the balance between nature and domesticity. The balance between English and Welsh. The balance of life.
Plenty to ponder as I finish the next sleeve. That's if I run out of caterpillars to watch. Especially ones that seem to be wearing intricate jumpers.