Sew nice to finish something
I am really loving knitting the castle jumper, but like any jumper, it takes time to finish. I know it will feel wonderful, when it is finished. Oh but it takes so long to get to that point! The last couple of days, I've needed that finished article feeling. Time to do a quick sewing project or two…. or more. Maybe a bit of felting. Just for good measure.
Started with a heart shaped lavender bag. Inspired by the lavender farm and lavender planting that I've been doing recently. Good fun adding some inherited buttons. This is a prototype for a project I'm going to do with all three children. They need to learn how to sew on a button so it should give them some fun practise.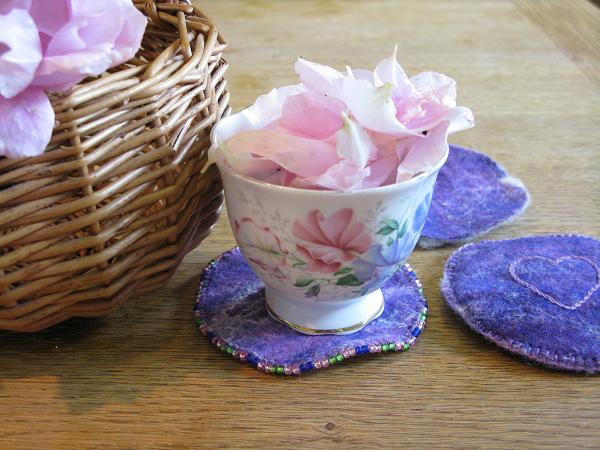 Next up were felted coasters. I wet felted purple merino wool and silk, then cut out four circles. They came out the most wonderful marbled effect that reminded me of a photo of a planet. Not content with blank coasters, I tested out a couple of ideas.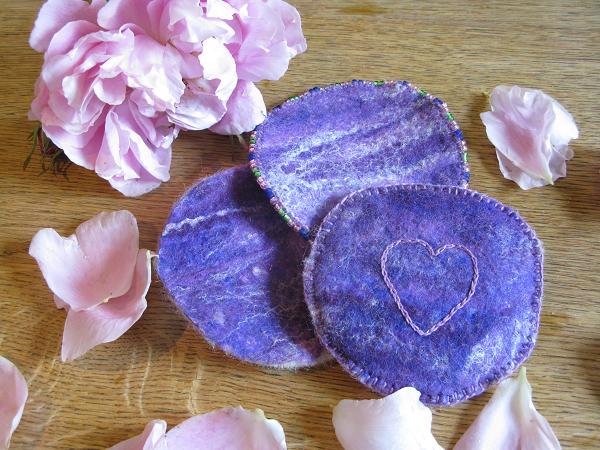 One was left as it was. I blanket stitched the next, threading a seed bead on at each stitch. Surprisingly quick and fun to do. I used blanket stitched to sew the last two together. Adding dried lavender flowers in between the two layers. The idea is that when a hot mug is put on it, the heat will warm up the lavender and release the fragrance. It works, although I would make it bigger, to hug the cup more.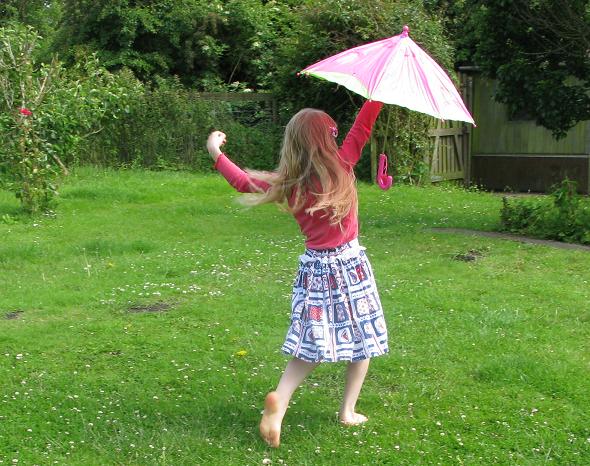 Next sewing project was for BL. During the week, I cleared out some of their outgrown clothes. Usually, they accept that something is too small. Occasionally they claim an item to dress a teddy bear. This time BL became really upset about one particular dress. It was a hand-me-down, that I don't remember either of my girls wearing. Lovely fabric, but shapeless dress despite the gathered waist. Plus it was too small.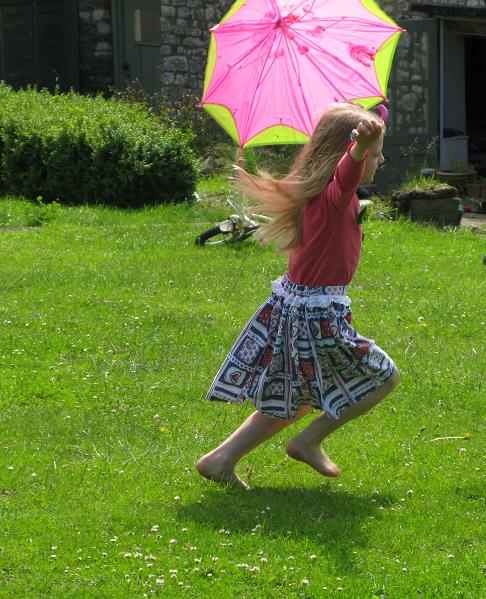 BL doesn't usually make a fuss. She is easy going, but something about the situation was upsetting her. So, I promised to refashion it into a skirt for her. Straight forward cut, fold and elastic. I added lace for interest.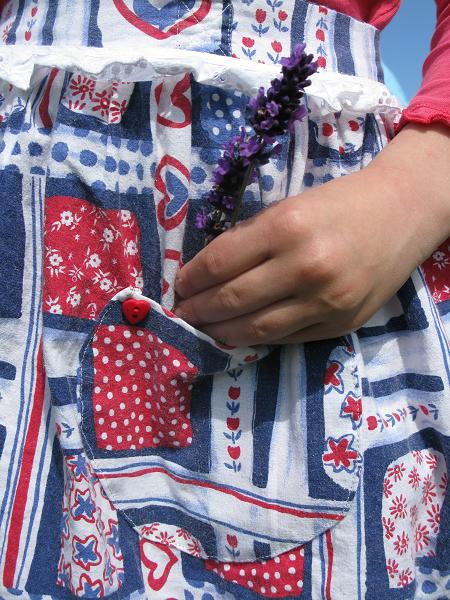 Of course, no skirt would be complete, for a 6 year old, without a pocket. Where else would you put all your garden nature finds. Buttons and pocket were made from the cut off top part.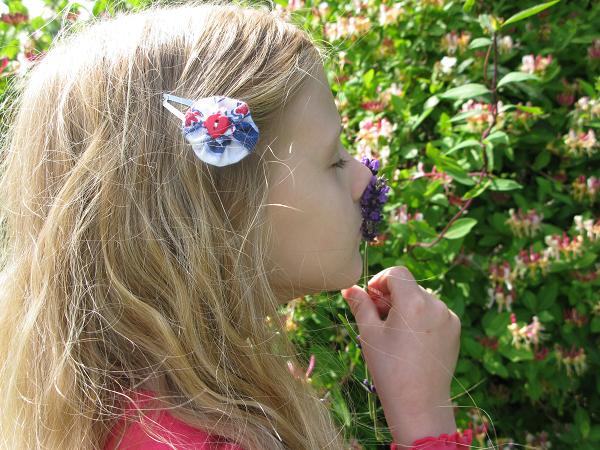 No part went to waste. I used more of the cut off bodice to make yo-yo hair slides, with more of the buttons. She is so pleased with the refashioned dress. I have my blithe spirit back. I am back to being the best Mummy ever.
To keep it fair, and to win me more Mummy points, I covered some buttons and made butterfly hair bands for AJ. Should have checked the direction of the butterfly before I clicked but AJ loves it looking quirky, so maybe it's not so bad! Love covered buttons. They stay on the bands unlike every single glued hair band and slide that we have ever owned. Am I the only one who has a fantastic collection of bits that have fallen off slides and bands, in the hope that I can glue them back on, but knowing that it is pointless?
So good to complete a few projects, but now I'm ready to put the sewing box away and finish the jumper….. until next time, at least.