The good, the bad and ….. the garden heros
We have all sorts of visitors in our garden. I do my best to include plants that will make the good ones linger longer.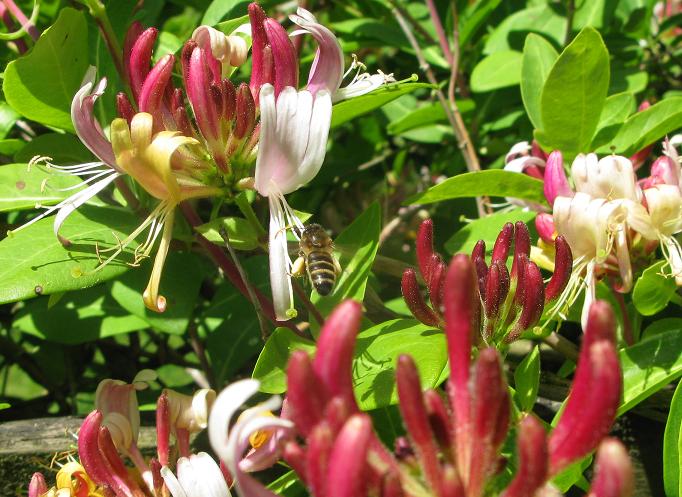 This honeysuckle is drawing them in at the moment. So happy to see the honey bee. They are outnumbered by all the other types of bees.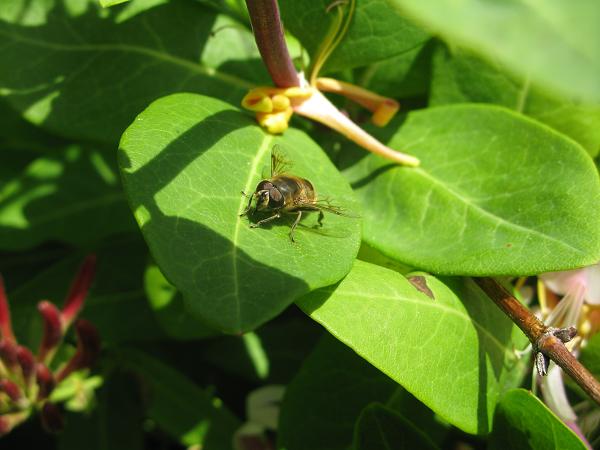 The expert's tell me that the hoverflies and ladybirds are top of my pest control army. Along with the honeysuckle and lavender, I plant nasturtiums and tagetes, which attract them to my garden. Last year, I held my nerve and waited for the good insects to move in. It is the larvae that does the most munching and I often find them among the leaves, but up to now I've taken the expert's word that they eat my unwelcome green and black fly.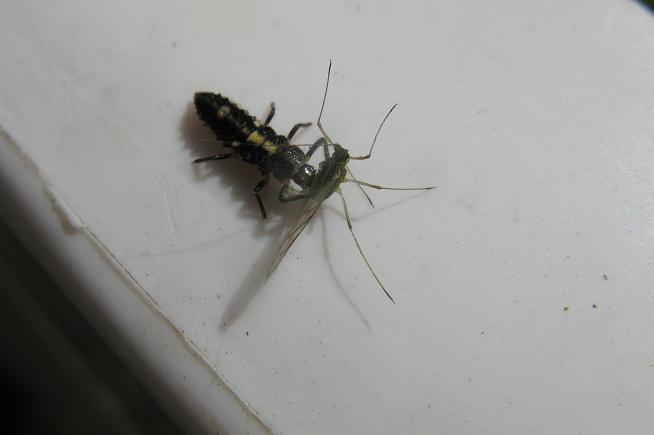 BL found it. We watched (and photographed) as this little ladybird larvae made mince meat out of the black fly. It took about 15 minutes. I'll spare the grizzly details. Sparked a conversation about the food chain and companion planting with the children. I could not have planned this encounter, but a perfect demonstration of predator and prey.
Finishing with a white plume moth which was hiding among my turnips. Another good guy as the caterpillars feed exclusively on bindweed leaves. Or so the experts tell me. Brilliant. They are more than welcome to feast on those leaves. Bindweed is very evident in the garden. Now where's my camera. I wonder if I can get a photo of that…….