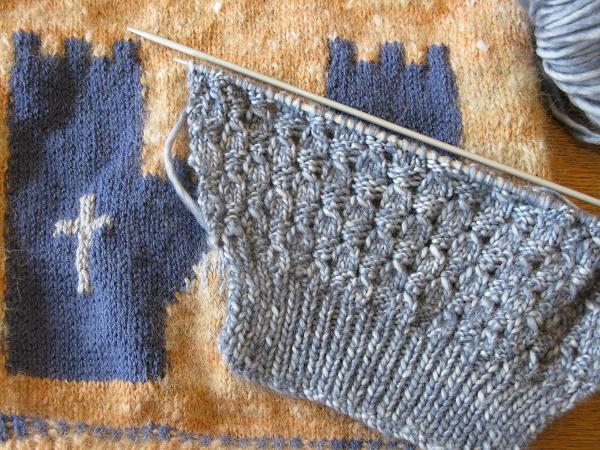 I wanted to share my progress on the castle jumper, as part of Ginny's yarn along. So dog-tired, at the moment, that I'm using fewer words. I've finished the front and am half way up the back. Lost direction in my use of yarn, so I stopped and went straight for the sleeves.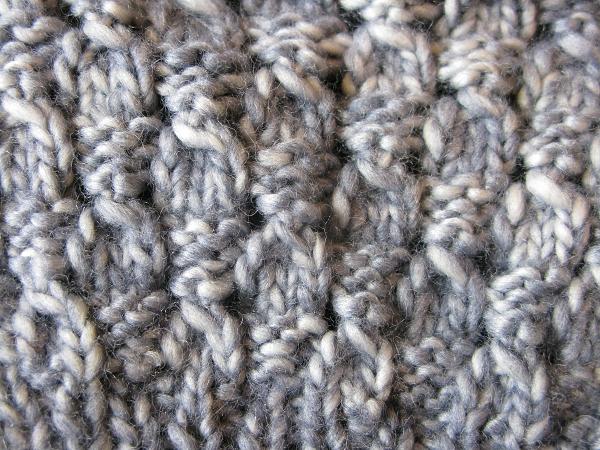 Using the little bell stitch that I discovered as part of  my knitted patchwork blanket project. I'm hoping that with this stitch and the flecked grey wool, it will look like chain mail. What do you think?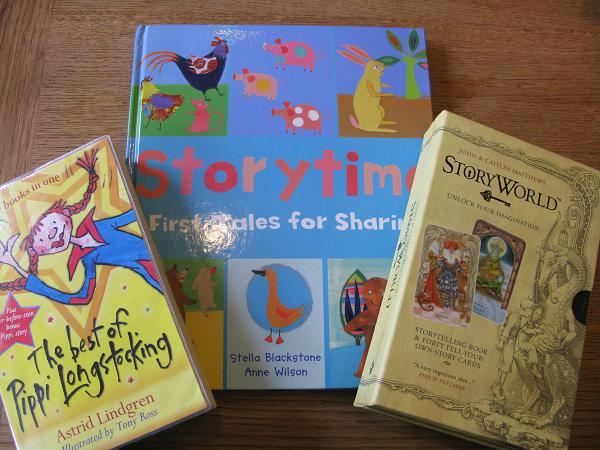 Have to admit that I have had little time for reading my book Wind in the Door, so I thought that I would share the children's books.
BL (6) has just finished the mammoth challenge of three Pippi Longstockings in one. We have loved Pippi's antics. So much fun and it inspired BL to sleep upside down for several nights and also added to her story lines over the last few months. As it has taken months of bedtime stories, I think that we are both ready for a change. She's moved on to Matilda.
TF (3) loves Storytime. It contains old favourites with beautiful illustrations. He requests one story at bedtime, most nights. Something about the way these well known stories are told, really captures my little ones' imagination.
AJ (8) is reading Harry Potter and the Half-blood Prince. She is a book worm and has several books on the go at a time, that I lose count. I came down this morning and she had the story cards laid out from her Storyworld set. I love the pictures and they inspire her story lines immensely.
So that is it. I'm tired. So off to bed. I'll be checking out the rest of the knitting readers over at Ginny's. In the morning.