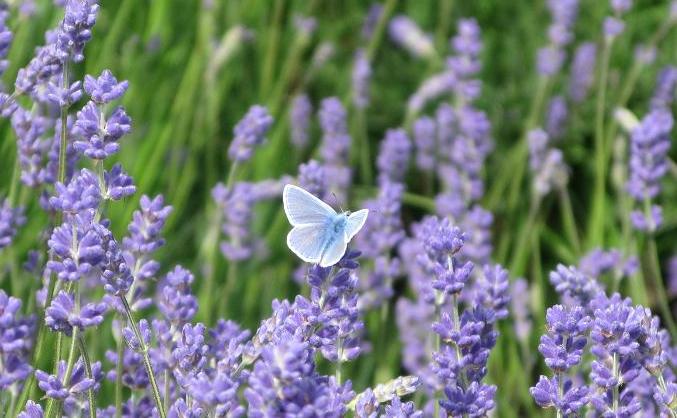 I may have found a good excuse to visit the lavender farm again. I could say that my friend pleaded to go. It may have had something to do with the temptation of elevensies up by the lavender fields. I might even now be able to provide an opinion on both lavender shortbread and lavender almond cake. (Let's say it might be "Yum". Oh and I might also admit that I bought the recipe book.)
I may have picked up a few more lavender plants. I may have found a few unusual lavenders to add to my collection.
We may have planted up a new lavender bed. Just behind the swinging bench, so the plants will be brushed as we swing. Between the seat and the honeysuckle, where there is a secret entrance and stepping stones to jump onto. Just perfect for a child to discover. Imagine the fragrance of such a garden.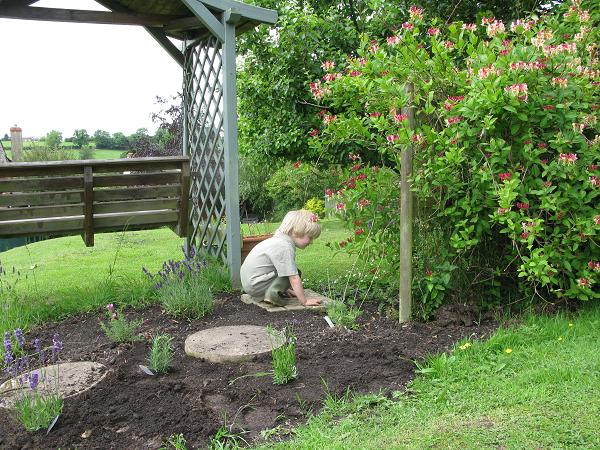 We may have been dreaming of  our very own lavender farm. My little lavender farmer boy and me. I may have even googled to see how many lavender plants I might need for an acre. I may have discovered that we need another 3988 plants…..oh, and an acre or two.
Actually, if it was less of a "maybe" and more of a reality, then I'd have to count the thirty lavender cuttings that are now sitting on a window sill in our cottage. That would make my lavender farm in need of 3958 plants …… oh and an acre or two. Probably a tractor…. hmmm…. and some time. Make that lots of time.
Still dreaming!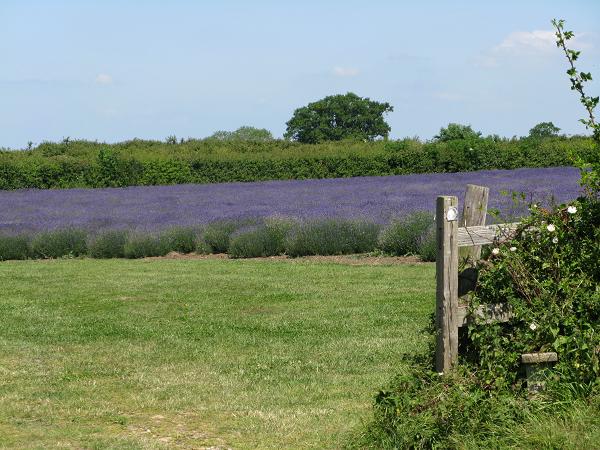 So what are you dreaming about today?
(apart from getting through the mountain of washing that has built up while you might have been doing something completely, and utterly, different!)