First Strawberries of the season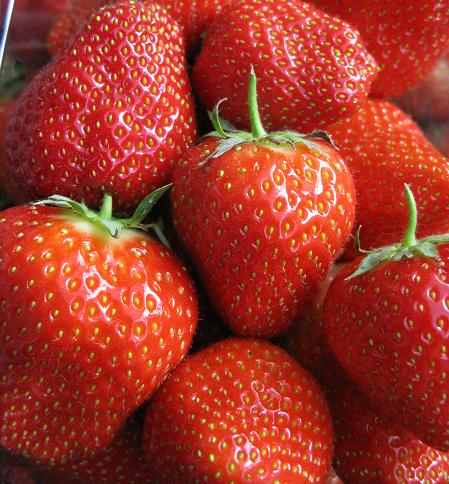 Yeh! Strawberry season again.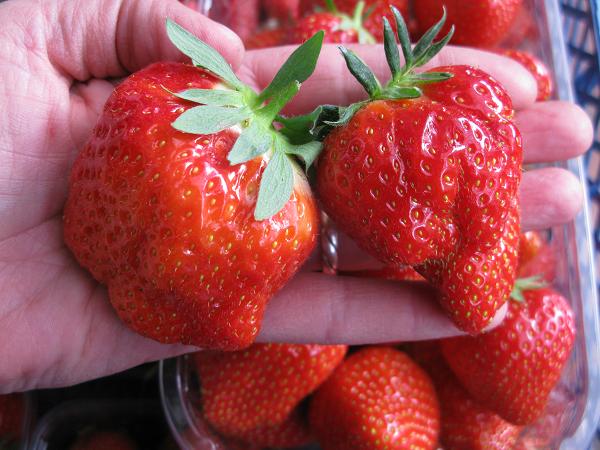 We headed down to our favourite strawberry grower in Cheddar. Bit of a family tradition. I am making jam tonight.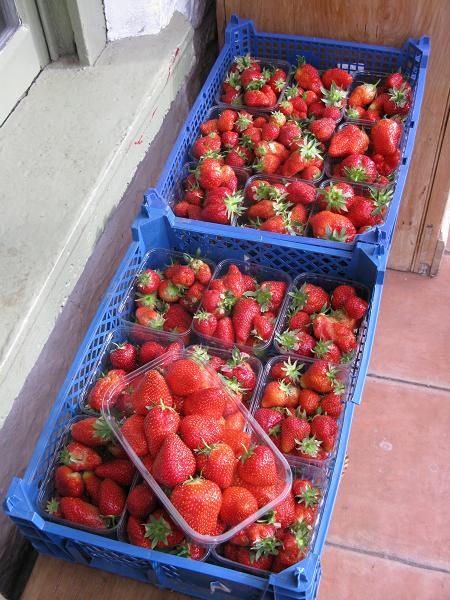 Lots and lots of lovely strawberry jam (recipe).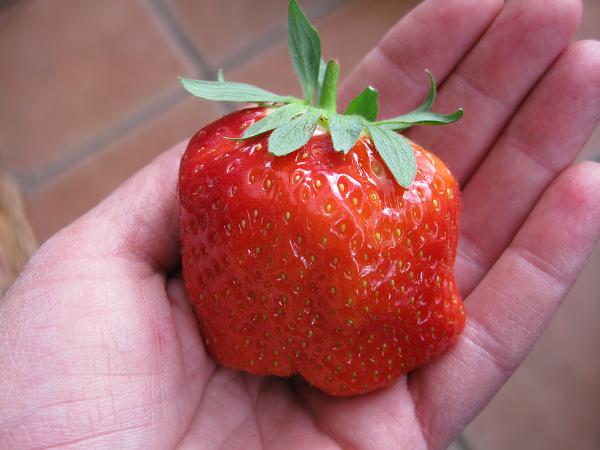 I think some of them are so big that they may just fill a jar all by themselves.
The children would have happily eaten nothing but strawberries all day.
I love strawberries!