Knitting Stitches – Grape Hyacinth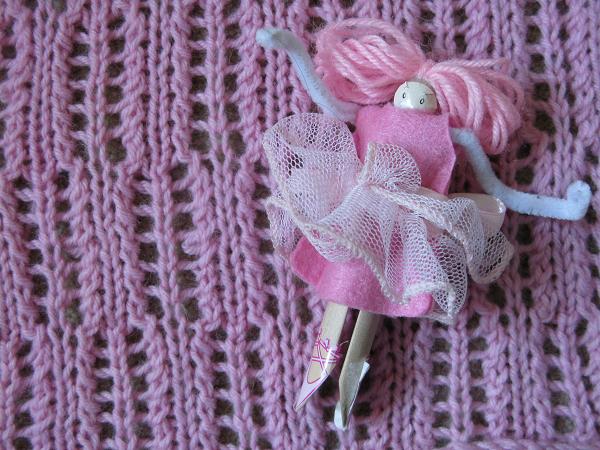 Latest square in my knitted patchwork blanket. After several false starts with this square, I have finally finished it. I changed yarn and that made all the difference. It hadn't helped that there are so many other demands on my time at the moment. There is sowing, planting, weeding and digging. Let alone, spending time with the children and other crafting activities than just have to be done. Oh, and the general running of the house and a day job…….I know I'm not alone, but some times it doesn't leave time for more frivolous projects like my knitted patchwork blanket, or my unfinished hexagon patchwork.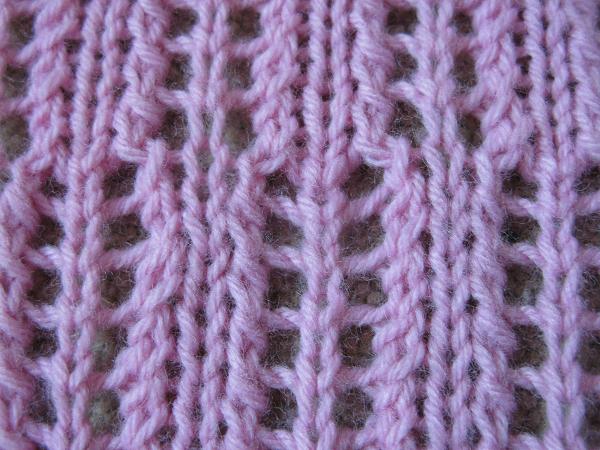 Back to the latest square. This is another lacy one, called grape hyacinth. It  might have been more fitting if I had used a blue yarn to match the flower. Not one to let a small thing like the wrong colour stop me. The stitches were relatively easy, as they are repetitive. Like most of the stitches that I've tried as part of this project, distractions can lead to holes in the wrong place. Not shown in the photos, but I did manage one obvious error, which went unnoticed until I came to point the lens at it. Oops!
I'm not sure that I can imagine using this stitch in a project when I could use one of the other stitches. Its nice, but doesn't inspire me in the same way some of the others have done. Skill level at medium.
Grape Hyacinth square
Cast on 41 stitches.
Abbreviation: P (purl), K (Knit), Yo ( yarn over), K2tog (knit 2 stitches together), P2tog (purl 2 stitches together), psso (pass slipped stitch over the knitted stitch), s1s (slip one stitch)
repeat the stitches between the pair of *s until the end of the row or the last few stitches.
Row 1 , 3, 5, 7, 9, 11: K2, * K1, K2tog, Yo, K1, Yo, s1s, K1, psso,* ,K3
Row 2, 4, 6, 8, 10, 12 : purl
Row 13, 15, 17, 19, 21, 23 : K2, *K1, Yo, s1s, K1, psso, K1, K2tog, Yo,* ,K3
Row 14, 16, 18, 20, 22, 24: purl
I repeated these 24 rows twice and three rows, to knit the square.
I must give credit to BL for the peg fairy. All the real grape hyacinths have just gone over in our garden. I'll choose another flower pattern which is in flower now. See if I can finish it before the flower is passed its best!