Origami Mouse tutorial and a giveaway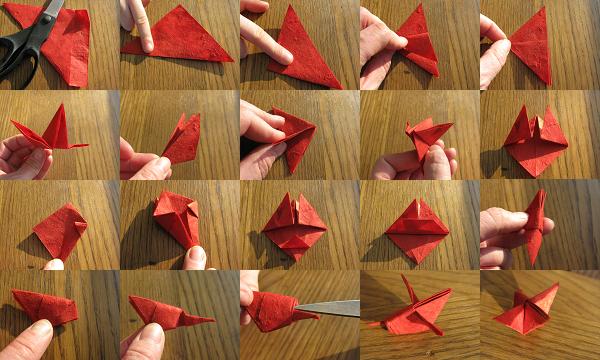 I'm so glad that people liked the origami mice. As some of you commented that you'd like to see a step by step tutorial, I've put a full explanation together for the origami mice. There are lots and lots of photos, so I've set up a new page over here (Click here for pictures and words) and also to be found up on the menu. My children have started making them too.
I thought it would be fun to do a little, related giveaway as well. I have TWO little (unopened) packets of the Lokta paper that I have been using. It is lovely paper, which is perfect for small origami. It is so durable that it can be used for lots of other crafting. I am told that it can be used in sewing, even gathering. The Nepalese use it for their bank notes and official record keeping.
The sheets, that I have, are small. They are 11.8 cm by 9.9 cm (4.5 x 4 inches approx). Perfect size to make small mice. Each pack has about 5 sheets each of purple, black, red and green, with other cut out shapes. The paper is naturally textured.
EVERYONE is very welcome to enter, where ever you call home.
So if you would like to enter, just leave a comment on this post. Even if you have never left a comment before, here is your chance to say hello.
That's it. No need to be a subscriber or even mention the giveaway on your blog. (Although I truly, truly treasure all of you who do this anyway). Just leave one comment. You have until the end of March to enter and then I'll randomly pick TWO winners. Each person picked will receive one of the packs.
Not that you need this paper to make the mice. An old comic page or a yellow stick it (with someone's number on it, but you can't remember whose number it is) will do just fine.
Good luck to one and all.
(Comments now closed.)