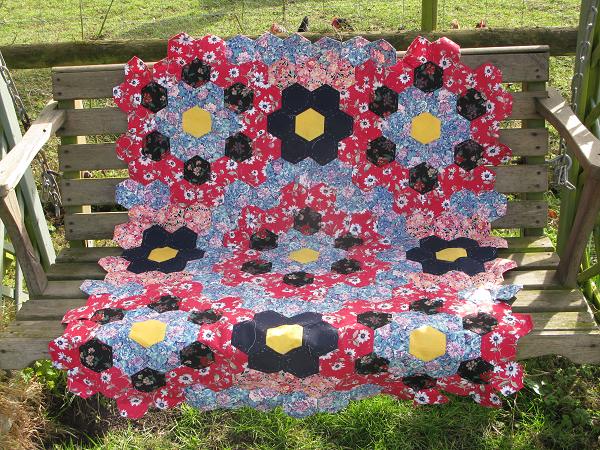 Ok. So all the hexagons are in place. I have a few sides, around the edges to finish, but all those lovely hexagons are where they should be. Yeh! No more leaving a trail of hexagons behind me as I walk!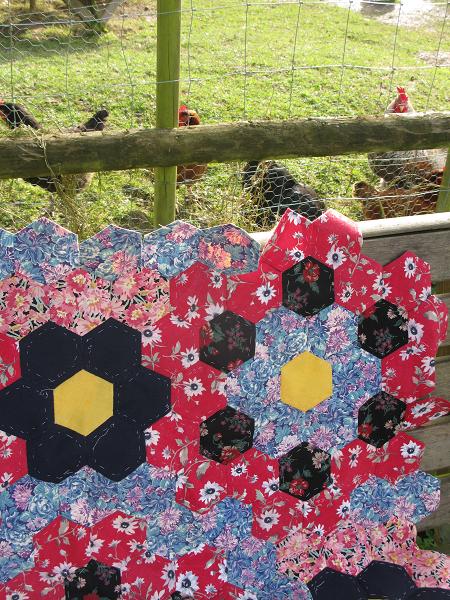 Even the chickens are taking an interest.
I'm ready to stop. Move on to another project. Before I do, I need to add the back and the edging. I'm not sure if there is a similar term in quilting for the second sock syndrome, but I don't want to leave this quilt in my work in progress pile for long. I plan to hand sew the quilting part. I'm so looking forward to seeing this quilt finished and on the bed. This is the largest project I have done for a while. My fingers are itching to get going on another crafty what-not.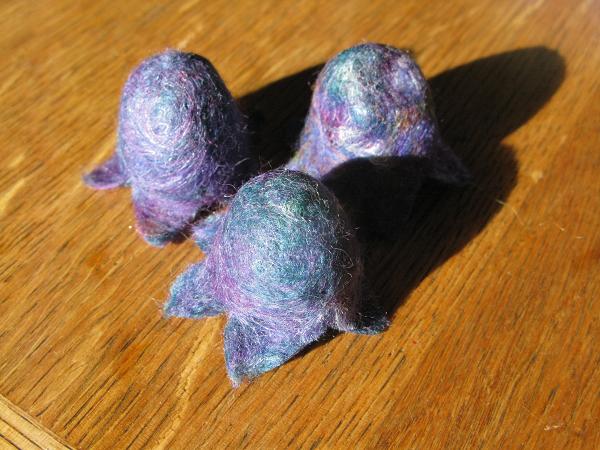 I do fancy doing another project.  Not that the quilt is the only crafty activity occupying my fingers and mind. More on these felting wonders in a few days time. I love wet felting.
Oh, I also went to the craft shop yesterday. This is for about 5 different projects that I have in mind. TF chose the Camelot inspired fabric. It is gorgeous. Local landmarks are included. Too adorable!
Stepping back to my hexagon quilt. I'm going to give it a fairly wide border, with the jagged edge of the hexagon edge showing. I'm going to look around for just the right colour. After so many hours, hand piecing and hand sewing this quilt, I don't want to rush this stage.
So what do you think? Any inspirational suggestions? Should the border be plain or patterned? What colour should I go for?
Do go and have a look at the other hexagons at One Crafty Mumma. Who knows, it may inspire you to add a hexagon project on to your to-do list.