Half way through half term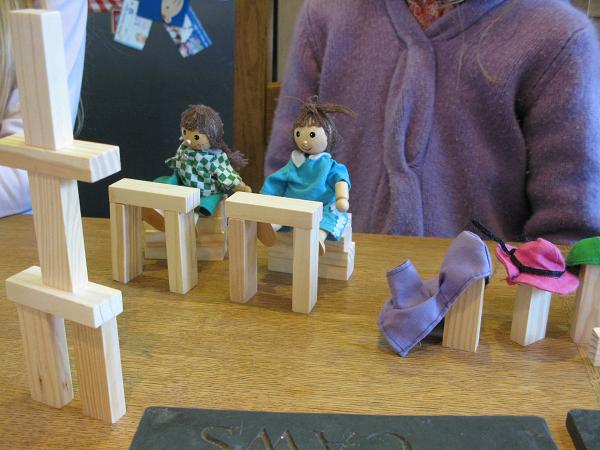 I always find half term, at this time of year, quieter than the other school holidays. Maybe it's because we need more recovery time. Maybe its the lack of light and we really just want to carry on hibernating. I love having the children home and not rushing around to be somewhere at a certain time. Bliss.
It takes a few days for them to settle down. At school they are moved from one activity to the next. At home I give them time to find their own activities. Using their imagination and interest to guide their play. Not being lead all the time. If they need props, then I'm there.
I love this school scene they set up. They used blocks from a small version of Jenga to build a whiteboard, desk and chair. Even the coat pegs have been made out of blocks and used to hang up the hats and coats for the little folk.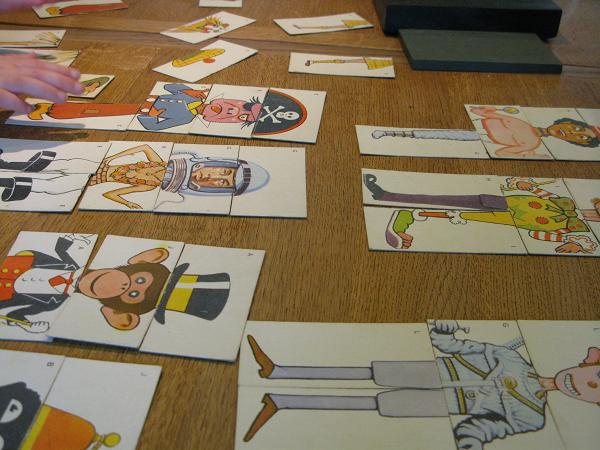 Old games have been brought out. In this case, ancient. The business man character is smoking a cigarette, which definitely dates this game. Nowadays, they would be pictured leaning against a wall outside an office block smoking (UK has a no smoking in public buildings law).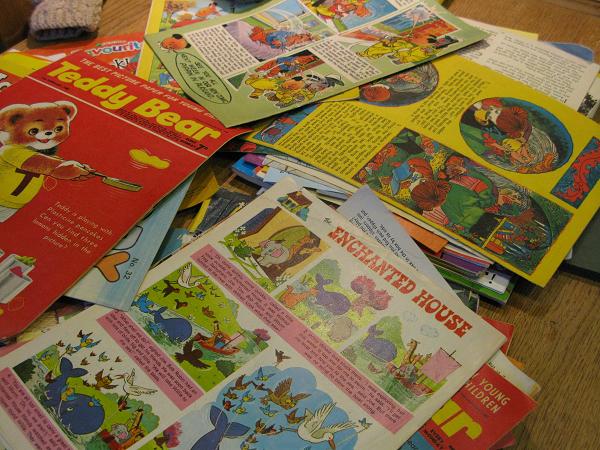 There has been painting, dressing up, reading and running around very fast and very noisily, but I think they have got the hang of following their own interests again. I dug out some ancient comics from my childhood and even earlier. Some have the price in old money.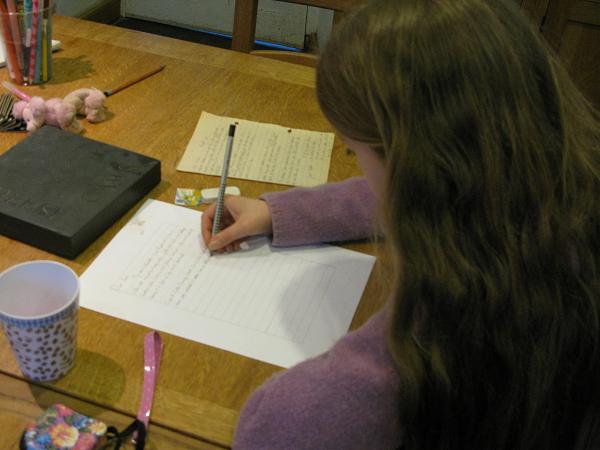 We also signed up for the pen pal letter exchange over at Twig and Toadstool. Anyone wanting to join up has until this Friday, so hurry over.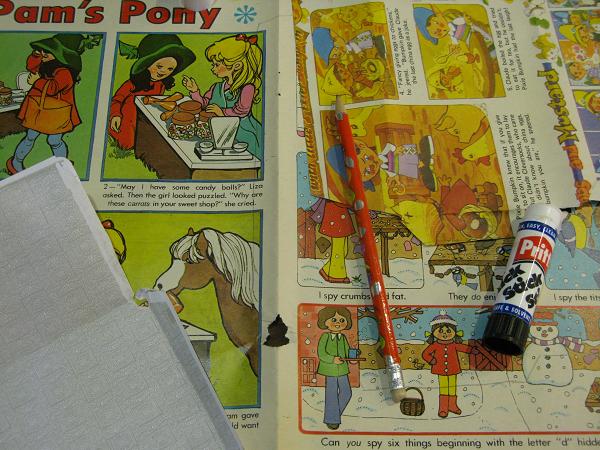 We used some of the old comics to make the envelopes, using Maureen's tutorial. The only change we made was to use two sheets of comic pages. Apparently comics from the 70s are not quite as thick and sturdy as modern comics. Who knew?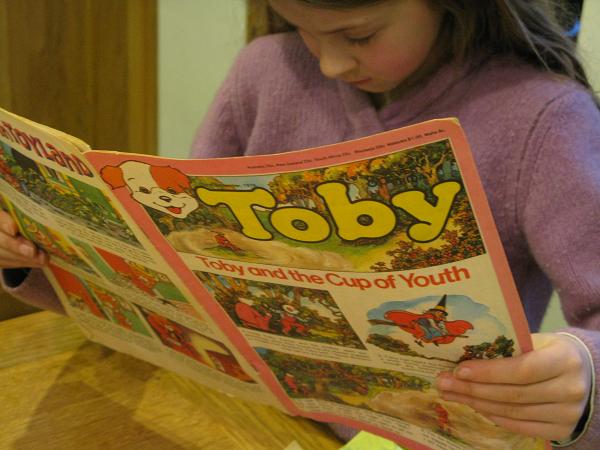 We might have posted the letters today, if some people had not been distracted by reading the comics instead of cutting them up. Just noticed the story title. Might have to check out that story myself!
Also joining in with the Wee Wooden Folk Exchange over at Rhythm & Rhyme and We Bloom Here. Still time to join in with that one, if you are interested. Check out the tutorial for inspiration. So gorgeous and doable. AJ and I have had fun designing our own wee wooden ones. I've ordered the blank wooden peg people and we're just waiting for them to arrive.  I've ordered extra, so that the children can make their own. Can't wait to get started.
So anyone else joining in with something fun?