Knitting Stitches – Bobbles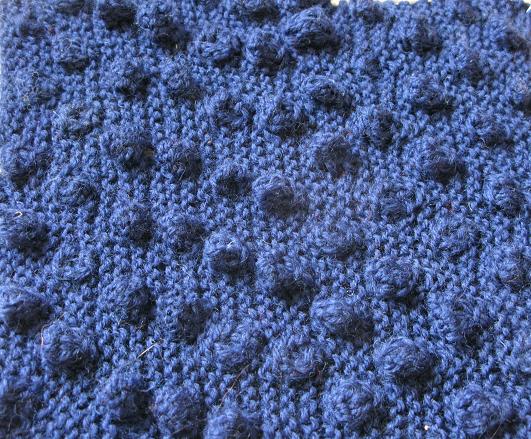 This is the fifth square from my knitting blanket project. I chose bobbles especially for Val. Just to show that it is easier than it looks. I've done these once before as part of a couple of aran cardigans that I made for the girls.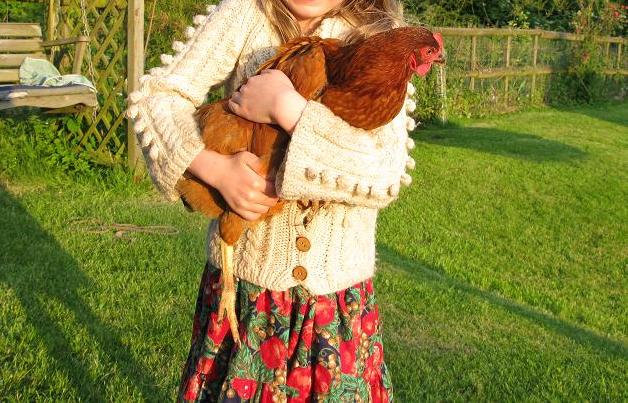 At the time, I had made lots of aran jumpers, so cabling was a breeze, but I wasn't sure about the bobble stitch. Knitting several stitches into one stitch seemed daunting. In reality, it really isn't that hard (as you can see I managed a good column of them going up the sleeves). It's a question of leaving the stitch on the left hand needle (that's right hand needle for left handed knitters) and carry on knitting into it.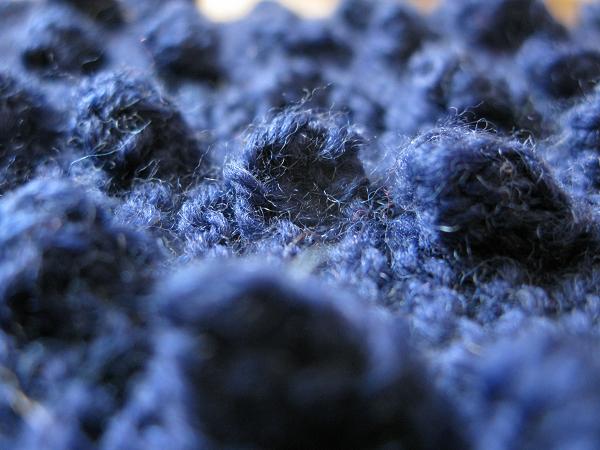 When I started this square, I thought  a large area of bobbles would be too much visually, but I think that this would make a lovely scarf, hat or little cardigan. Once I was in a rhythm, the bobbles were easy, but obviously slow down the knitting.
Bubbly Bobbles  Pattern
Cast on 41 stitches. Needles 4.5mm. DK yarn
repeat stitches between * till the end or last stitches
Abbreviation: P (purl), K (Knit), Yo ( yarn over), K2tog (knit 2 stitches together), P2tog (purl 2 stitches together), psso (pass slipped stitch over the knitted stitch), s1s (slip one stitch)
Row 1 to 5 : knit
Row 6: *K5, make bobble*, K5
Bobble row 1:  repeat 3 times (Yo, K1) into the same stitch, turn the whole piece round and work just with these six stitches.
Bobble row 2: sl1, P5. Turn whole piece round again
Bobble row 3: sl1, K5. Turn whole piece round again
Bobble row 4: *P2tog* (six bobble stitches become 3)
Bobble row 5: sl1, K2tog, psso (this completes the bobble, go back to the row 6 instructions)
Row 7:  Knit (try purling the one remaining bobble stitch – seems to stop the bobble sinking)
Row 8 to 11: knit
Row 12: knit 8, *make bobble, K5*, make bobble, knit last 2
Repeat these 12 rows.
I repeated these 12 rows twelve times to make the square.
Can't resist including this photo…..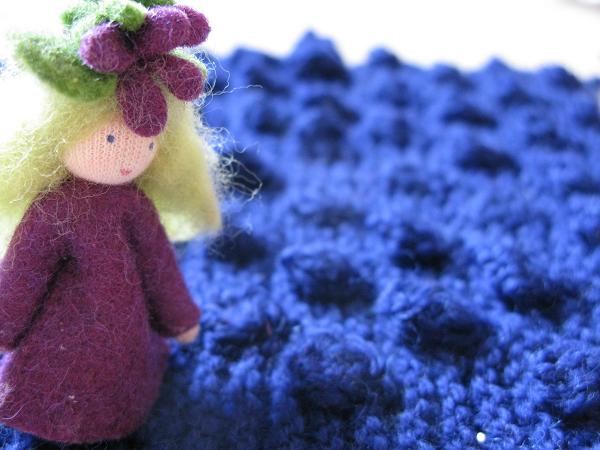 Our mole problem is back. They are busy making mole hills all over the back garden. If our soil was blue, which it obviously is not, then this might be a knitted version of it at the moment. I'm smiling, albeit through gritted teeth.