Knitting stitches – Pennant Pleating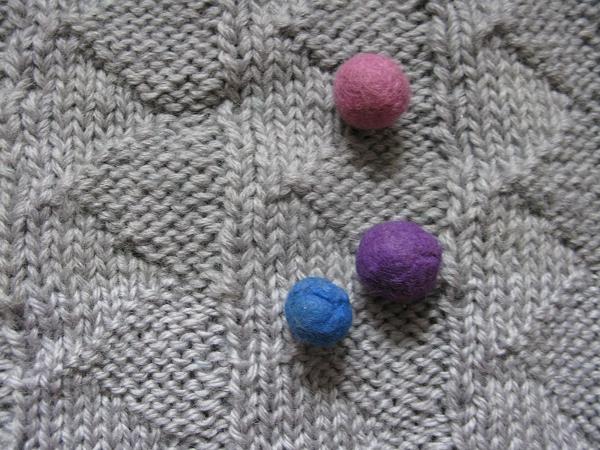 I've completed my second square for my knitted blanket project. This time I tried Pennant Pleating.
I found it easy to knit as it uses just knit and purl. Counting the stitches took on a rhythm as I knitted."Purl 5, 1, 2, 3, 4, 5, Knit 3, 1, 2, 3, Purl 2, 1, 2….." Like counting dance steps.
It is one of those patterns that, if there is a mistake then it is easy to pick and amend. Even if the mistake is several rows before. The resulting square looks effective. Maybe not very exciting, but I reckon I need complicated and simple patterns in this blanket of mine. Still too busy a pattern for me to use in a jumper, but it might look OK as sleeves with a plain jumper body. My search continues.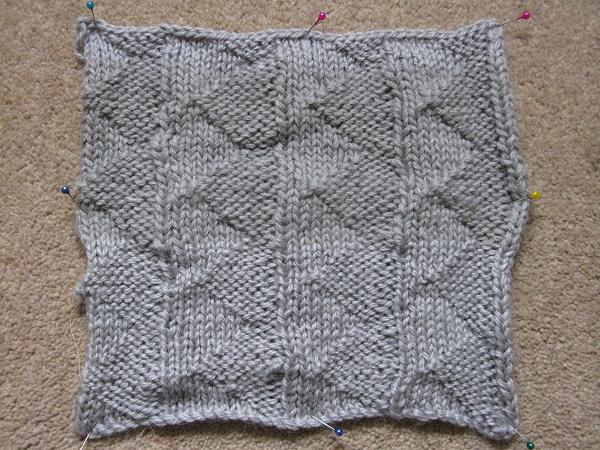 In the meantime, I need to sew up the ends and block it.
Pennant Pleating
Cast on 40 stitches. Needles 4.5mm.
Abbreviation: P (purl), K (Knit)
Repeat the stitches between the pair of *s until the end of the row.
Row 1: *K2, P2, K6*
Row 2: *P5, K3, P2*
Row 3: *K2, P4, K4*
Row 4: *P3, K5, P2*
Row 5: *K2, P6, K2*
Row 6: *P1, K7, P2*
Row 7: *K2, P8*
Row 8: *P1, K7, P2*
Row 9: *K2, P6, K2*
Row 10: *P3, K5, P2*
Row 11: *K2, P4, K4*
Row 12: * P5, K3, P2*
I repeated these twelve rows four and a bit times to make the square.
Another square to show tomorrow. The more I look, the more stitches I am finding!