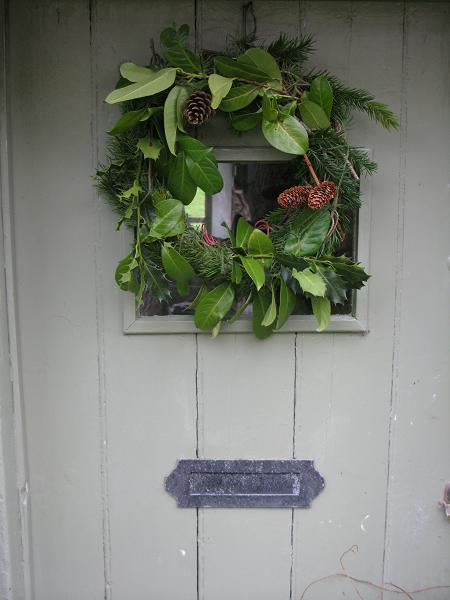 Yesterday was twelfth night. Traditionally, that is the last day to take the Christmas decorations down, else they stay up for the rest of the year. To take them down after that date is deemed to tempt bad luck to the household. Whether it is the possibility of bad fortune or the thought of living in a permanent state of Christmas, we always take the decorations down. I remind the children how much fun it is to unpack the boxes next year and put the decorations up again.
I used to travel by bus into Bristol every day. One house, we passed, had a Christmas tree, with lights on, in their front room. Every day of the year. It was just an ordinary house, in the middle of a terrace. Each year, I could see the surrounding houses put up their decorations, then a few weeks they would disappear until the next year. Just the one house kept them up each year. So easy, on a bus journey, to spend time imagining many scenarios that explained it. I hope the occupants found peace.
Anyway, our decorations are down, except for the wreath on the door. I'm rebelling on this one, this year. I'm leaving it as a winter welcome to our visitors. Its outside the house so I think I'm OK. This still leaves gaping gaps inside. Its January and drizzly outside. I need a craft activity.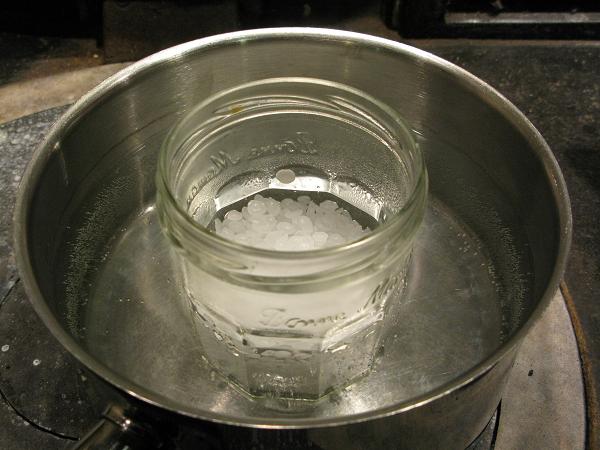 AJ and I pulled out the candle wax pellets, pine cones and a bottle of essential oil. Seeing as it was twelfth night last night, we chose frankincense. I melted the wax in a jam jar in a saucepan of water.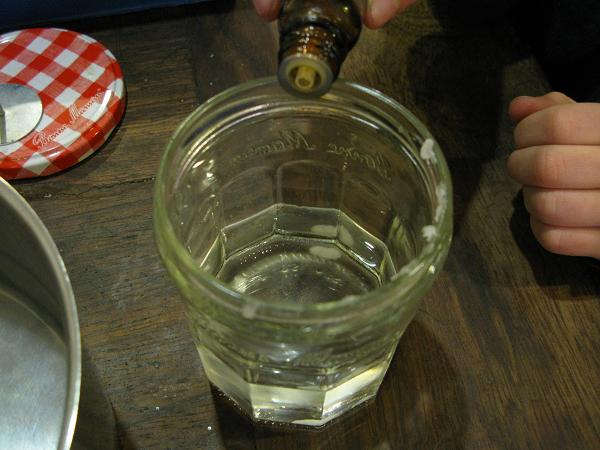 Once it was melted, AJ added 11 drops of frankincense essential oil. She was fascinated by how the wax had melted and the way that it solidified as it came in contact with the oil.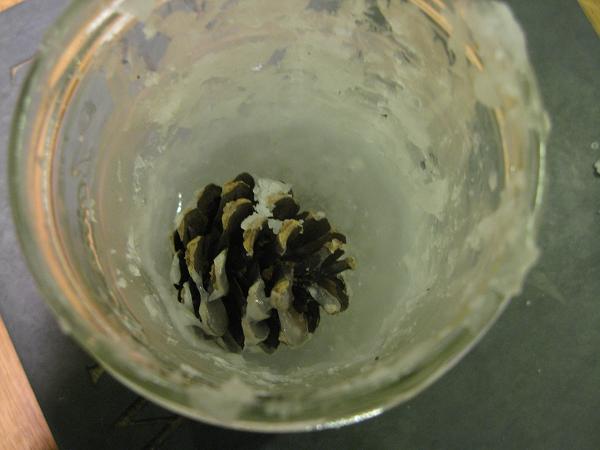 She loved the way the wax cooled and solidified as she dipped successive cones. I gave her tongs to hold the pine cones as she dipped, so that she did not put her fingers in the hot wax.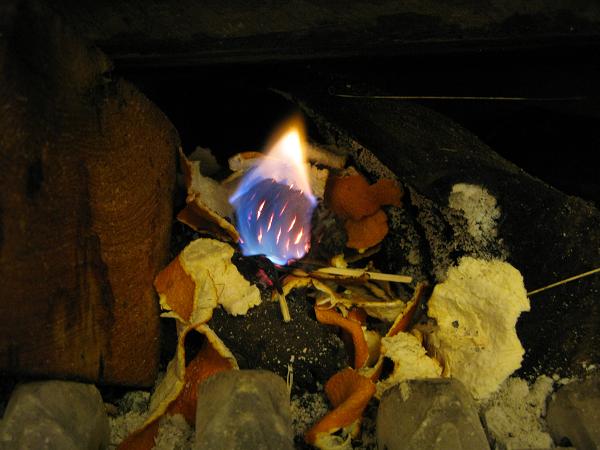 Finally to prove that these wax pine cones work, we started the evening fire with one. I did add dried clementine skin. The combined fragrance was delicate and seasonal.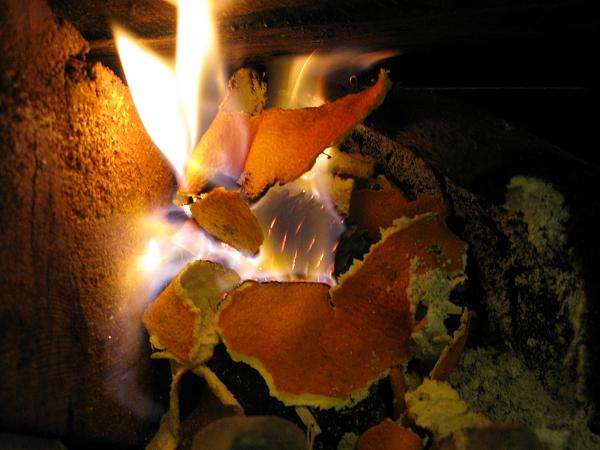 As fire starters, they work.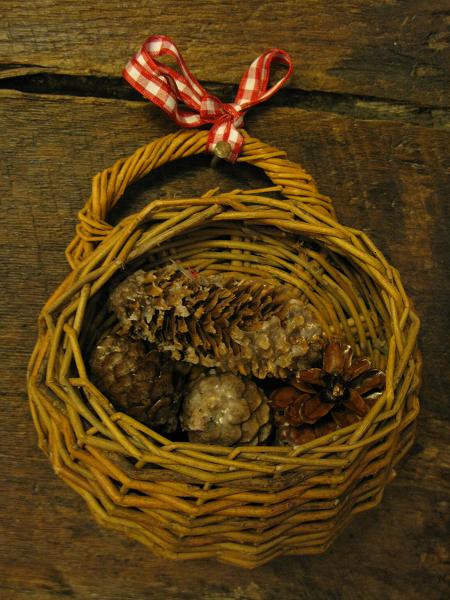 Yep, the waxed pine cones are assured a place by the fire. While they wait their turn, they are quietly scenting the room.
{Note to paternal relation. These are not near enough a flame to even accidentally be a fire risk.}