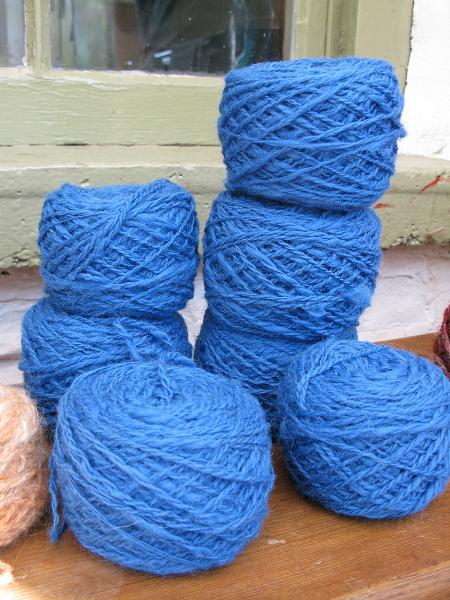 Back in June, I was extremely lucky to be given several balls of homespun wool by my Mother-In-Law, which she had spun herself. I knew I wanted to knit something for the children and eventually settled on using the blue wool to knit a Daisy cardigan, which I found via Ravelry.  It is the first time I have used hand spun wool and also balls of wool with no paper wrapping.
It is knitted all in one and knitted top down, which are new techniques for me as well. In retrospect, I would have used a slightly bigger needle. I may change the fastenings as I don't like the way it gapes. And yes, she is still wearing her apple tree top!
I was running out of wool, so AJ decided that she would like 3/4 length sleeves rather than short sleeves, so I used the remainder of the wool to make the body longer. It is a really warm cardigan and, with shorter sleeves, it is practical for her.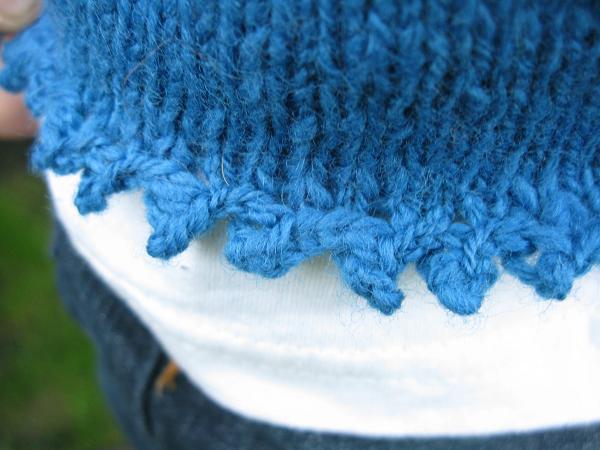 Another first for me was to cast off the sleeves and bottom edge using picot edging (excellent how-to here). So much more fun than my usual method of cast off. I'm going to be doing this from now on. It is such a pretty way to finish a garment. I did block the cardigan, but it seems determined to roll. I hope it calms down, but I don't think it is a big problem.
AJ loves her new cardigan. Admittedly, I think she always loves the things I make her. Makes it even more special that her clever Grandmother spun the wool. Lots of love put into this cardigan, for sure.
I managed to squeeze in the extra knitting today, inbetween processing quinces. More on quinces tomorrow. Makes a change from apples.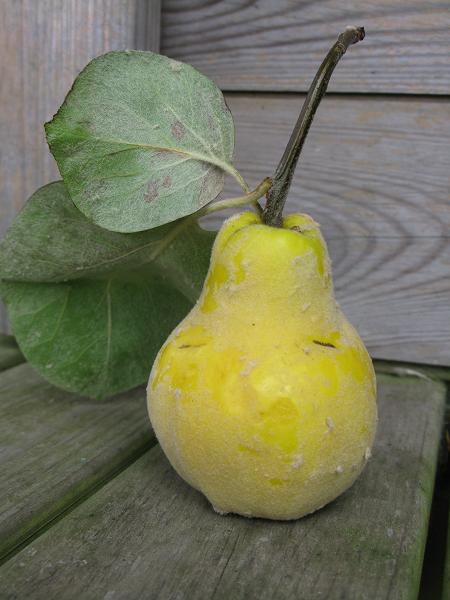 Don't you just love the fluffy fuzz on a quince?