Down at the Gruffy Ground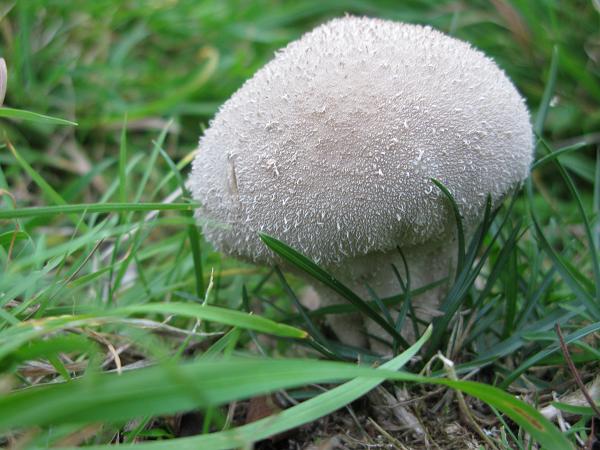 We went for a walk to find fungi today. The leaves are beginning to change and at our feet were interesting fungi. So many different types.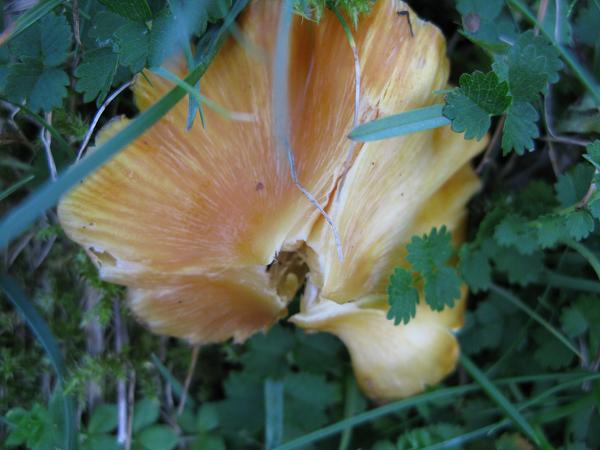 The children are becoming experts at spotting them.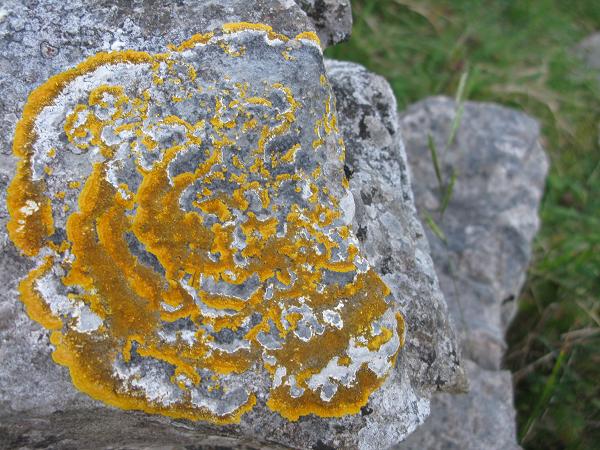 Fantastic patterns on the rock. These sort of patterns encourage the eye to spot a picture.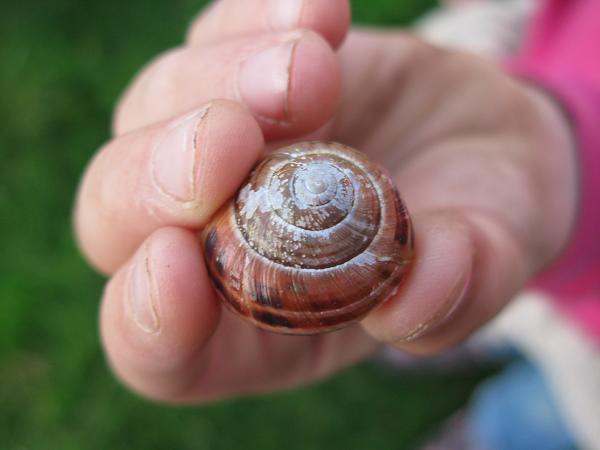 No walk would be complete without spotting at least one snail. This was one of many.
And on to the gruffy ground.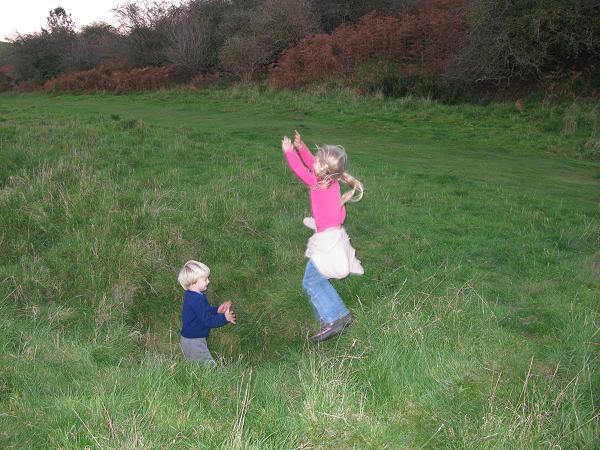 At the furthest point of our walk are the remains of  an old lead mine, which dates back to roman times. The resulting uneven landscape is locally known as gruffy ground. It is sprinkled with buddle pits (wash pits for lead ore). The children care little for the history when they can have fun jumping into them.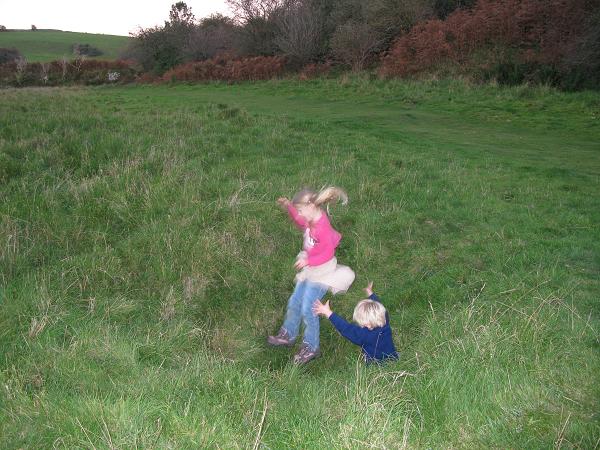 They play jokes on each other by walking along and then suddenly disappearing down the holes. These holes are deep enough to hide them. Their shouts and giggles could well have woken the dead romans. Whoops!