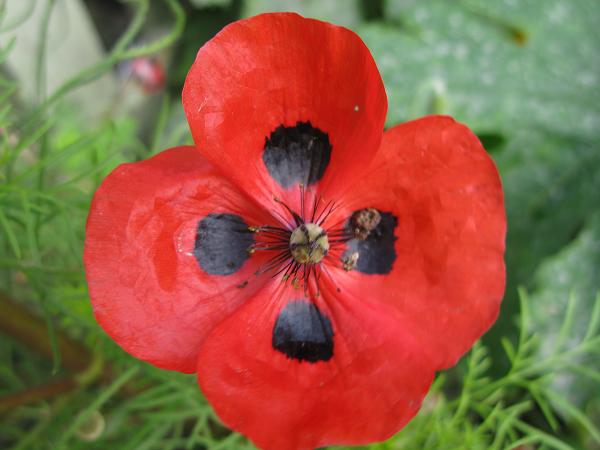 Today I was really struck at how colourful the garden still looks. Each October, I am surprised at how many flowers are still in bloom. I'm still hanging out the washing.  Still in short sleeves. Its mild.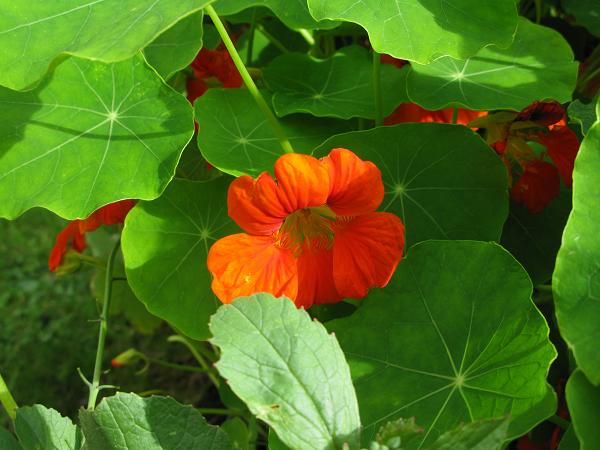 How could I resist taking my camera out and challenging myself to make a rainbow. It was really easy to find something for every colour of the rainbow. To add to the fun I thought I'd respond to Casey's challenge at Bumpin' Along the Road Less Traveled at the same time. She tagged me.
Now I am really bad at following up with tags and awards. I don't mean to be. I always think that I'll choose a day when I can spend some time thinking about my replies or the blogs to pass them on to. Those days just don't come up. So I am going to play catch me up, starting with Casey's tag.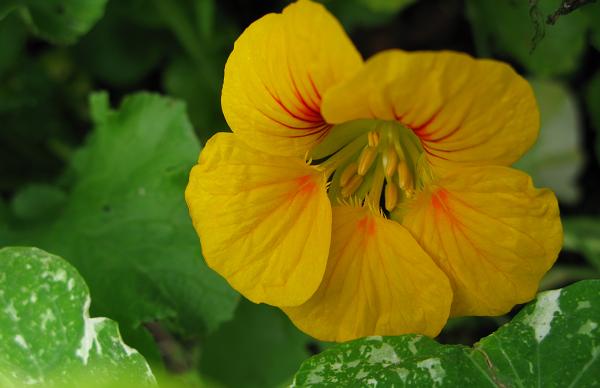 Here it goes. Basically I answer her eight questions and then pass my own eight questions on to some blogging buddies.
Q & A
1. What are your 3 favorite books? Hmm. I have to choose three? Only three? Tough one. I'm going to stick to fiction only, on this one and in no particular order:
Recently read Howl's Moving Castle by Diana Wynne Jones. Loved all the trilogy.
Has to be a Dickens. I'll go with the Little Dorrit.
On The Black Hill by Bruce Chatwin. It was one of my texts for A Level and I still re-read it every now and again. My copy has my scribbled notes in the margins from when I was seventeen.

2. What are your 3 favorite movies? Ditto last question. Restricting choices:
The Last Days of Pompeii (loved the book as well!)
Howl's Moving Castle. Anything by the director Hayao Miyazaki and Studio Ghibili is worth watching more than once.
A Matter Of Life And Death [1946] Roger Livesy's voice is a bonus.
3. What are your favorite comfort foods? Cold custard.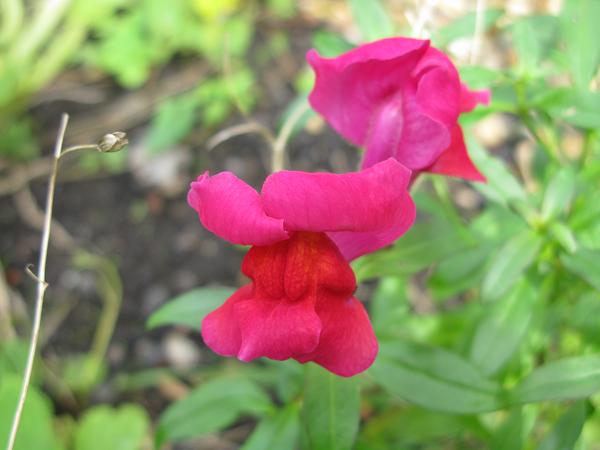 4. Where do you dream of traveling some day? Alone with your dh or with your children? There are so many places I'd like to go. I couldn't imagine going without the children, so I'd be taking the whole family. I'd like to go back to New England, but having said that there are now so many places I'd like to go in the US, we'd probably go somewhere new. I'd like to go to Sweden, but most of all I'd like to take them back to Italy, so I can show them places that I remember from my childhood.
5. What is your favorite Bible verse or book (Corinthians, Psalms, etc.)? Would love to say one, but I just don't have a favourite. I only ever remember the gist of things, so I am hopeless at remembering quotes, poems or song lyrics.

6. What is your favorite thing to do on a Saturday? Hardly surprising this one. Anything to do with making. It could be sewing, knitting, cooking or felting. Throw in a bit of gardening and it would be perfect. I love it when the children want to join in.
7. What is your favorite bird? Either a peregrine falcon (beautiful to watch in flight) or a long tailed tit (wonderful to suddenly realise that they are singing in the garden and they must have been doing it for some time).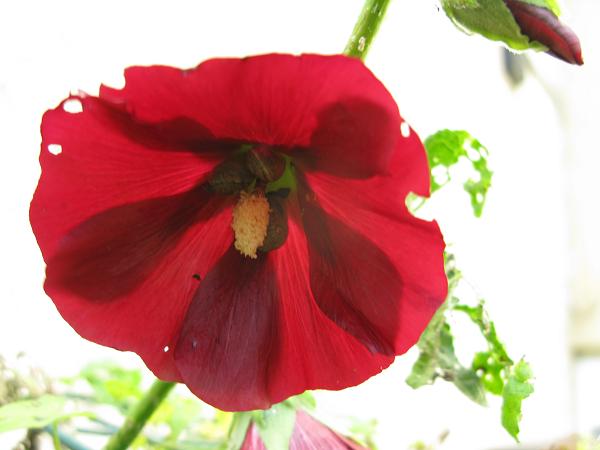 8. What is your favorite seashell? Eek. I don't have one. I guess an interesting coloured spiral one is always a joy to find. Instead I see more of the garden snail shell variety like the ones in this hollyhock.
Ok, I hope I haven't lost you all. Now for my questions.
If you could spend time with a historical figure, who would it be?
What kitchen appliance could you not do without?
Is your heart in the town or the country?
(I'm borrowing this one) Your three favourite books?
Favourite childhood place?
Are you superstitious?
Tea or coffee?
What is your favourite pudding?
So who do I tag now. I'll follow Casey and choose five. No obligation:
Val at Erasmus Our Alaskan Cat's blog
Anne at Ungardened Moments
Angelina at Norwood Walkabouts
Dawn at Rattling on
se7en at se7en
You're IT, I guess. Have fun answering the questions, or just quietly ignore me. I'll be back with more passing on award activity soon.
If you're looking for me, I'll just be out with the flowers.