In between making chutney, cutting up apples and storing courgettes, I'm trying to make time for my current knitting work in progess.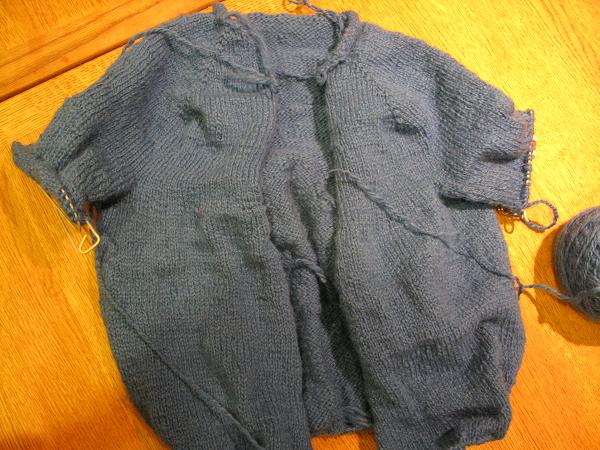 I stopped doing the arms on my Daisy cardigan, as I wanted to make sure I had enough wool for the length of the body. I have about an inch left, until I can cast off. There is still one more ball of wool, so I will be able to make the arms a little bit longer. In retrospect, I should have used bigger needles, but this wool was a learning curve for me.
As the children grow older, I am finding it easier to  knit with them around. I can sit with them and chat about their day or be there to help them with whatever they are doing. Having my hands occupied slows me down and stops me racing off to do the next job on my list. It is lovely to sit down and spend time with them when they come back from school.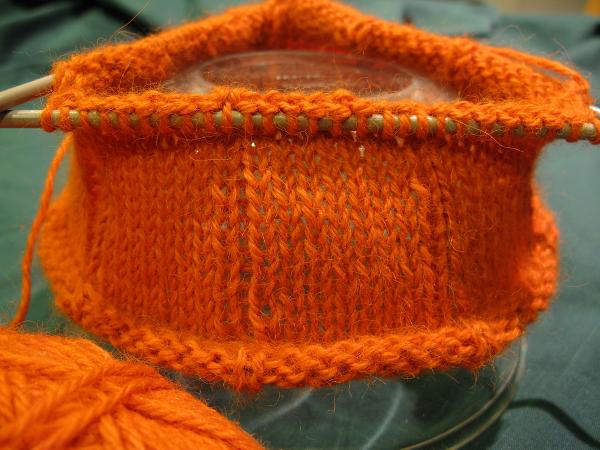 The cardigan is on temporary stop, as I could not resist signing up for an Autumn swap with Two Little Seeds. This is the start of a pumpkin hat. I have made a few of these, but doing it in orange is still my favourite. I'm using alpaca wool. A real joy to knit with. I know TF likes wearing his version of this hat.
I'm still harvesting peas and courgettes from the garden. I cannot keep up with the apples, but I hate to waste them. I couldn't help smiling when TF proudly came home today, with a bag of apples that he had picked and a portion of apple crumble that he had made. He was so pleased and we are so blessed….. with apples!