Rocks, rocks and even more rocks.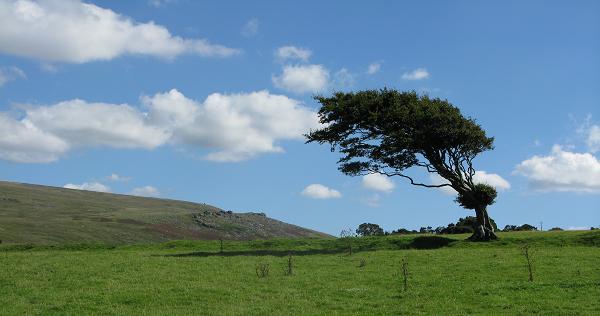 The children went back to school today. The house was eerily quiet without them running around, acting out their latest story. I missed them, but I am also invigorated to get back to work.
We squeezed in a few days away, before term started,  in Mid Devon. We visited Exeter, where I went to university. I showed the children where I studied, where I lived…. and a few of the other places I frequented. They fained very little interest, so leaving educational inspiration for another day, we headed off to Dartmoor. I guess at 8, 5 and 3 years old, I was probably asking too much.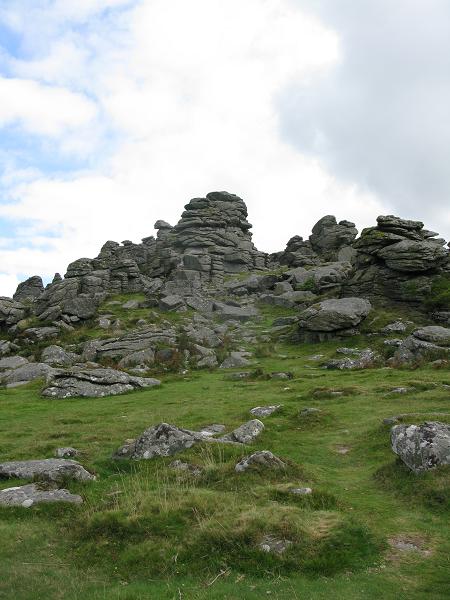 One interest we do share is the love of big open areas, especially if it involves climbing big rocks and walking through beautiful countryside. This Tor is a favourite of ours. It is called Hound Tor. Irresistible if you happen to have a dog, which is a deerhound, in the walking party.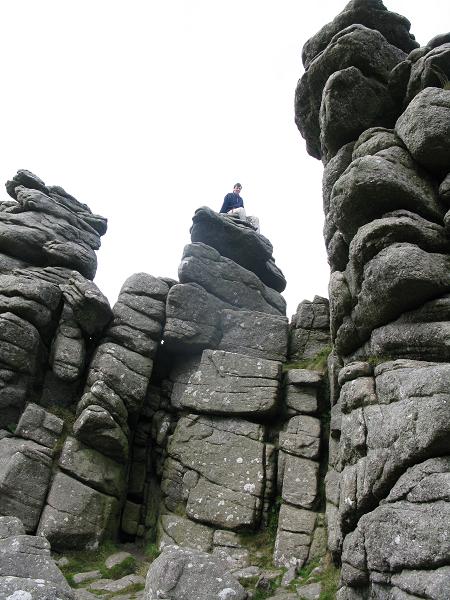 There were lots of rocks to explore. There were times I wished I had the car keys in my pocket. We found our first letterboxing location.  How appropriate that it was on Dartmoor, where it is reported to have started.
I love the shapes of the rocks. Some (of the rocks) seem to have beautiful weathered faces.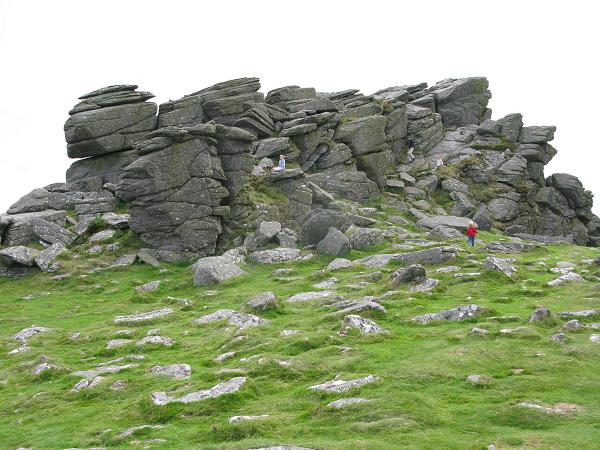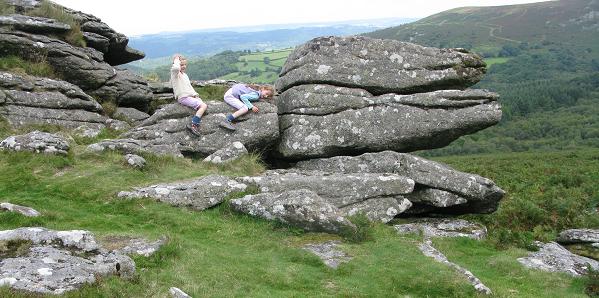 Some appear to be petrified dragons, ready to be brought back to life by the mere wish of a pair of imaginative maidens.
There was the remains of a saxon village to explore.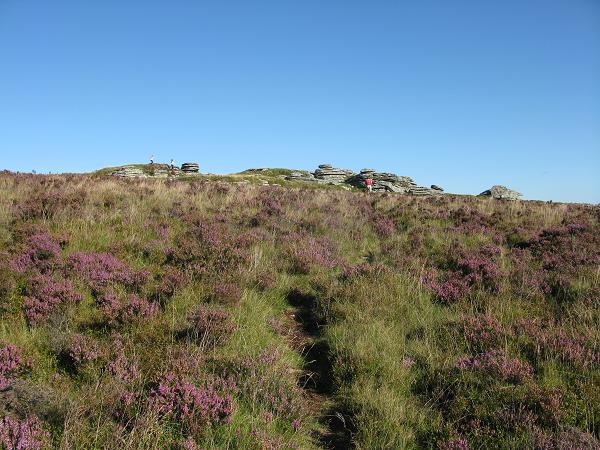 There were walks through heather cladded hillsides. The noise of the honey bees visiting the flowers was like a constant hum. Every August and September, commercial honey companies bring their hives out to the moors and they are usually easy to spot. We saw none, although the honey bees were around. Recent fears of hives being stolen, may mean that the hives are better hidden. I miss seeing them.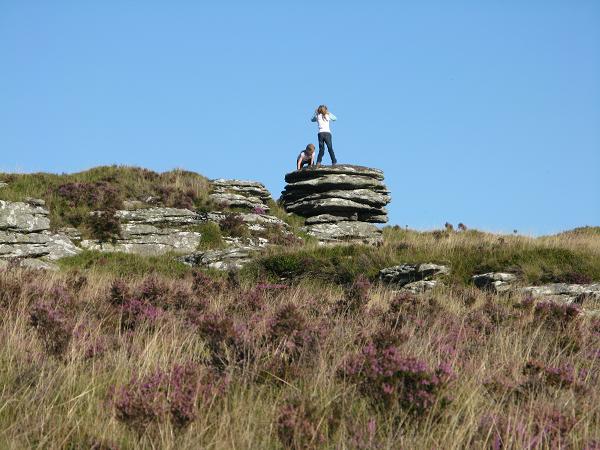 More stones. I must be hungry, but these ones now look like a stack of scotch pancakes. The children and dog would still be out there, walking and climbing. They all grew in confidence and even Gwinny the dog took to climbing the rocks, far higher than I would recommend.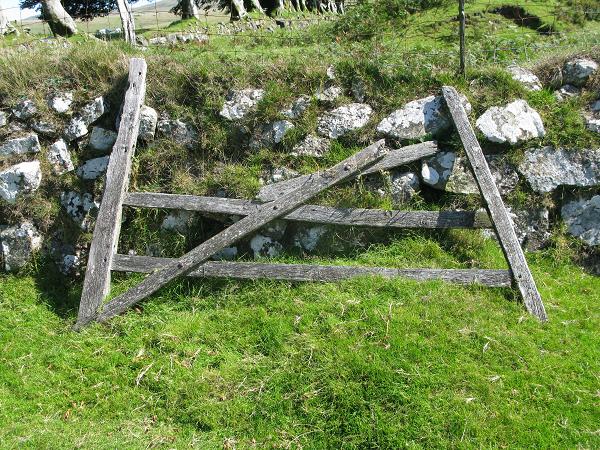 So, now we have returned home. It was a very welcome break, but I feel enthused and ready to tackle life again. Yes, I do have a little bit of lucky heather in my pocket. Not that I'm superstitious. Just a lovely reminder of a beautiful place.