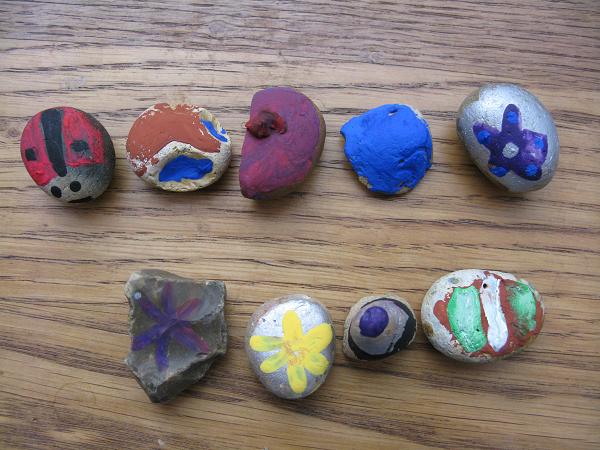 "Would you like to paint?" always gets the same answer. Today, I had no trouble persuading them that they would like to paint story stones. Not a new idea, variations on the theme can be found throughout blogland (my way of saying, I can't remember where I saw this first. Thank you whoever it was!), but we haven't done it for a while, so this activity went down really well. The idea is that each stone represents one part of the story.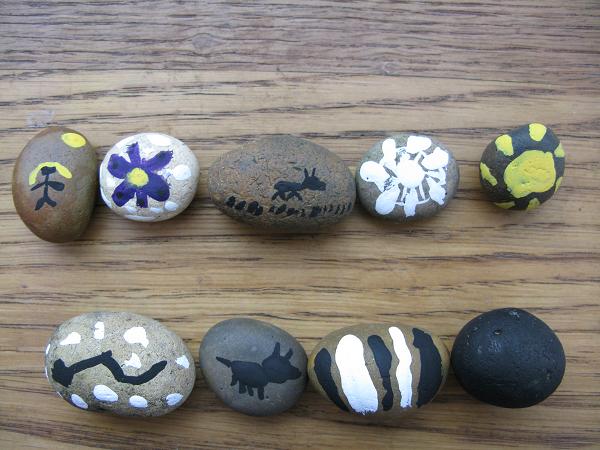 For instance, AJ came up with a story (read left to right) about a little girl going to pick flowers and saw a deer. It started to snow and she became lost, so she prayed for the sun to return, but when it did she found she was next to an angry snake. Luckily her faithful dog arrived to frighten off the snake and lead the girl home, where she fell asleep on her stripey blanket. The End.
I have cut the story down a bit, but hopefully you should see how it works. If the stones are rearranged then a new story can be told.
We have two variations on the game.
Either put them into a bag and pull them out one at a time. The story has to be created in the order the stones come out. Make an excellent executive toy.
More energetic version. Hide the stones around the garden. As they find the stones they have to make up the story. The children loved this one and, with all the fun, I forgot to take any photos!
TF went very purple. He did have a story, which started with "Once upon a time" and involved a mountain. BL came to his rescue and the story evolved to include her flowers and ladybird. It was fun to hear them collaborating to create the story. Both need to work on their start, middle and end, as the story became epic. I loved that little TF, every now and again, brought his sister back to the story, by suggesting that she started back on particular a stone. Too sweet.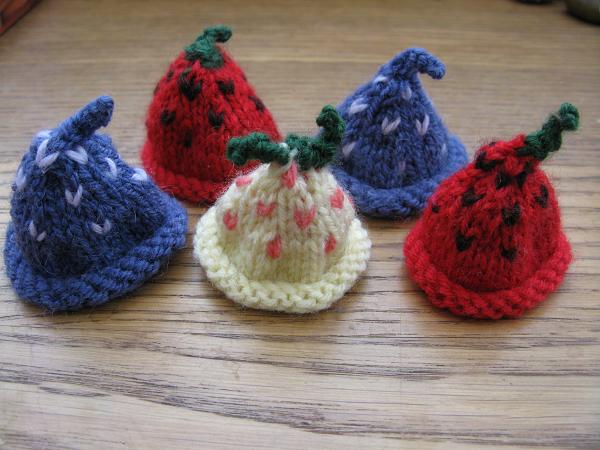 While they all composed stories, using their stones, I knitted. I love making these little hats for the dollshouse dolls. I think it is because they are quick, instantly rewarding and well received by the children. AJ suggested a pineapple hat.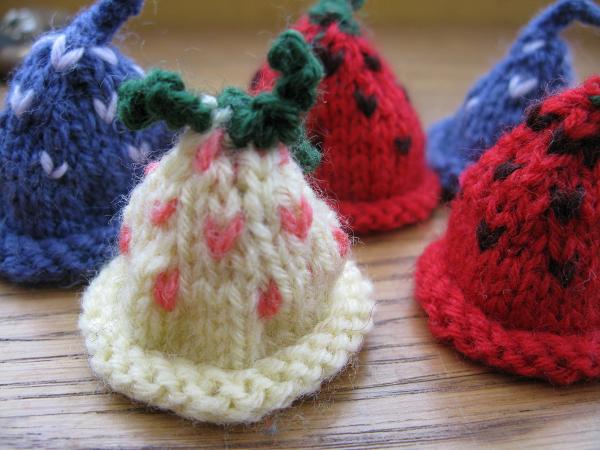 She did point out that the leaves looked more little holly on top of a pale christmas pudding. The next one needs to be spiky. Plus a christmas pudding version. Oh yes, there shall be a next time. I am addicted. I'm going to make more dolls. I may have to make some matching big ones for the children to wear. Sooner or later I will run out of dolls and children to push these on. The children could sell them at the end of the drive, along with our abundance of eggs and courgettes. Maybe I could dress up the courgettes…….Hmm. Its OK. Even I think that may be step too far.