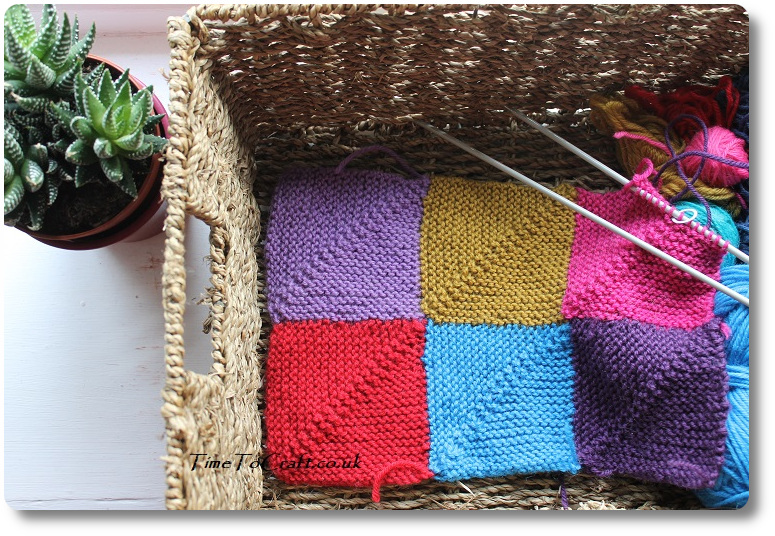 Can you believe that we've been in Lockdown number three for just over a week?  That's 10 days. It feels so much longer, but here we are. The TTC household has fallen into a routine, that everyone is happy to follow. Mini tweaks are added, but nothing interrupts the rhythm of the day.
We've cut our trips down to the minimum. Apart from exercise and the inevitable work jaunt, we're staying home. I've managed to cut our food shopping down to once a fortnight. Helped by milk and fruit/veg deliveries in between. I have every meal planned and it is easier than I imagined. Certainly less stressful.
School
The two younger teens are taking the online lessons in their stride, as if they've always done school that way. Logging into MS Teams each day, rather than dragging themselves into a classroom. Apart from running upstairs to check on them, I'm really not involved much. I do listen in sometimes, because I'm nosey!
We've also had two evening Zoom briefings, this week, for parents, from school. One for Middle Teen, whose GCSE exams are now cancelled. Still waiting to hear what will exactly replace them. It does seem like we've been here before.
Second Zoom briefing was for Youngest Teen as he's choosing his GCSE options this year. Sigh. It would be nice to think, sometime in the future, I get one of my three through both sets of exams (GCSE and A Levels) without a hitch. He may be the one!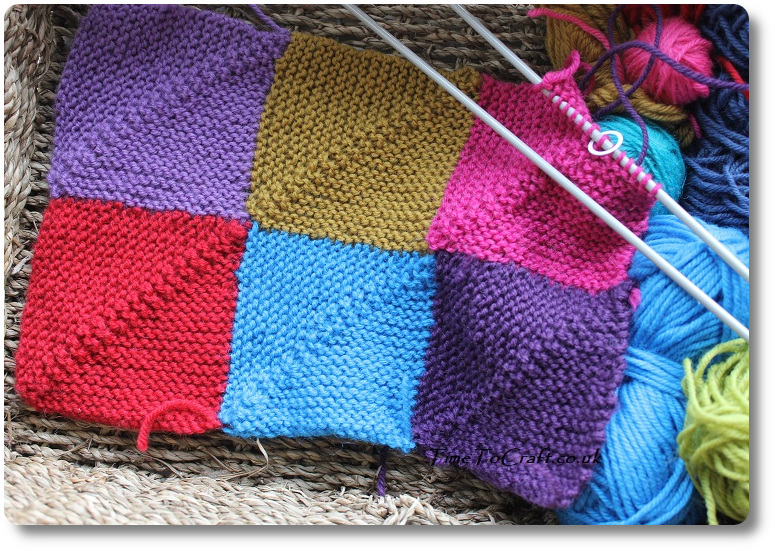 Craft
I've had time to put other plans in place. This week, I almost finished my mohair snood, but couldn't find the second ball of wool. I searched high and low. Found lots of other wool, but not the one I wanted. It did get me thinking why I was keeping all the odd balls of wool, I was coming across. I always imagined I'd knit gloves and hats for the family, but quite honestly, they have enough handmade mitts.
Instead, I'm rounding up all these odd balls and starting a memory blanket. Each square uses yarn leftover from a previous knitting project and is a lovely reminder. My cunning plan is, that as I rummage around my yarn stash for more yarn, the second ball of mohair will miraculously turn up. Fingers crossed, I might finish my snood.
Also came across a fair amount of fabric metres. Why am I hanging on to it all? I'm going to use it. Make a piece of clothing at least once a month. At this rate, I really might cut down on my stash and buy nothing new for part of the year. An aim I have every January, but this time I have a plan.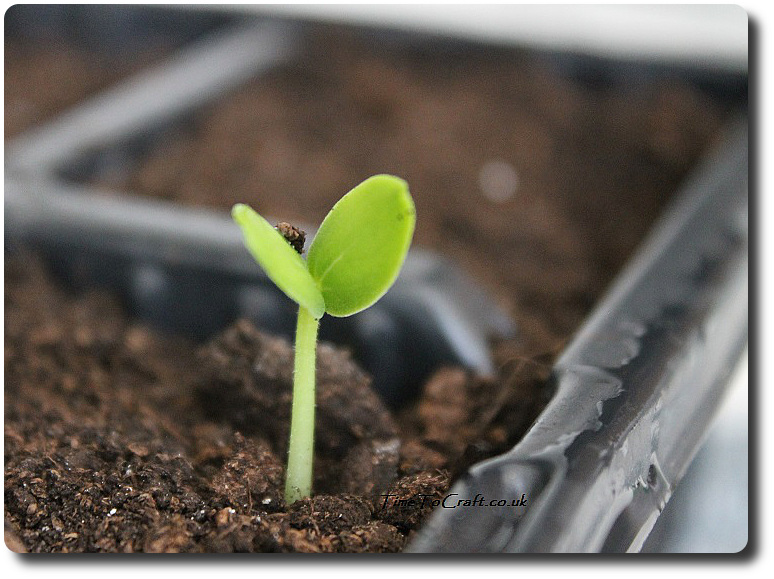 (cucumber seedling from a few years back)
Other Plans
I've also been laying down plans for this year's kitchen garden. Checking on the seeds I already have and those I would like to get. I can't wait. Seed order will be going in soon. Once I've put my realistic head on and cut it down a bit. Seriously. You'd think I'd learn that I can't grow it all.
We've also started to talk about the next part of the property we want to sort out. Looks like it will be the front garden. A new path and porch, which will improve the approach to the house. There will be lots of concrete to remove and something kinder to put down. Increase in the cottage's kerb (curb) appeal, I hope. Not that you can stand on a kerb and see our house. You'd need to walk half a mile to get to the nearest kerb stone and, by then, we're totally out of sight. Let's call it gate appeal.
I've been working on getting fitter. Honestly, I miss the days that I could click back to being in shape, almost overnight. Those were the days. It takes so much more work now. I have improved, but I slip back so easily. Mr TTC bought me a FitBit for my birthday and it's given me the extra motivation I need, to get out there when the weather is less than inviting. So true at this time of year. I feel I have a measurable plan now. Being a maths geek, I love all the stats too.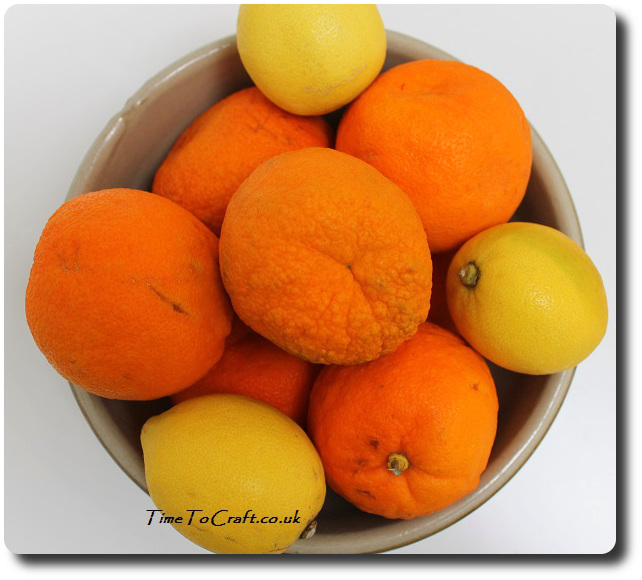 Final plan is marmalade making day tomorrow. Exceedingly excited to have Seville oranges as I didn't think I'd be able to get hold of any, this year. Expect photos of jars of yummy marmalade soon. Yey! Homemade marmalade.
Hope you've had a good week. I'm joining in Anne's word of the week. My word is Plan.