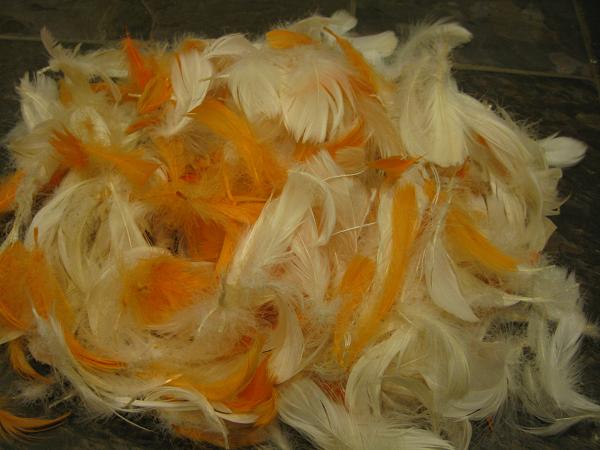 This is all that remains of an afternoon's crafting. The feathers are stripped from feather dusters. Not our chickens. There are four owls in the school play and, us owl mothers, decided to get together and do the owl costumes together. It was great fun and an afternoon full of laughter. The children were at school at the time and were so excited about seeing the costumes when we collected them.
The costume is very simple, but I hope it makes the children feel the part. All I need to do now is alter the length and add hand holes. The children have already made owl masks at school.
On to the next costume. I have discovered that the costume is not due until Monday. Phew! The school wanted any existing costumes on Friday to provide inspiration. They are suggesting long dresses and cloaks. I've been wanting to make a cloak for the children, so I guess now is as good a time as any. At least I've got  a bit longer to do it.