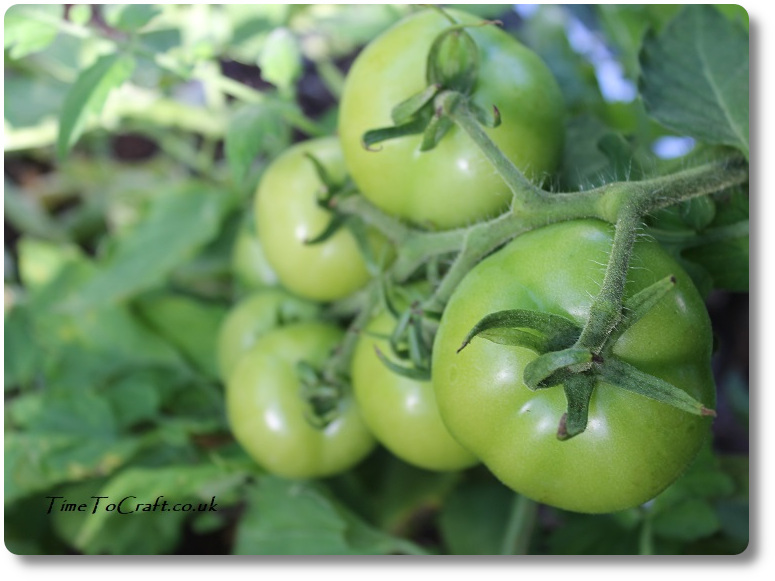 It's the end of July. Not sure if this makes me happy or slightly sad. I feel like summer is slipping away and I've not even started to enjoy it. Then we have a beautiful day like yesterday and I get excited again. Wistfully hoping that I might still get a chance to ride that summer wave. I'm planning on taking time off in August. I have so many plans for how we can enjoy and get the most out of this rather strange summer. Time to squeeze in a few more wonder filled memories.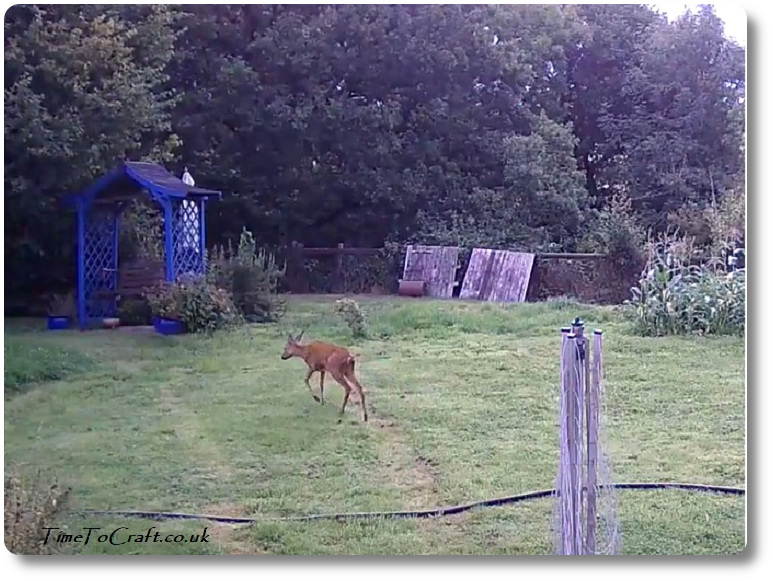 This week has meant long hours, working into the wee hours. I am exhausted, but the week started on a completely different note. I thought we had rabbits back, which I was very excited about. Not everyone's cup of tea, but I love seeing them hopping around the garden. Last year they did no harm. I miss them this year.
Then it became obvious that the rabbits would have to be mighty tall. The nibbled leaves were way up the bean poles. Not sure of the logistics but they'd need to stand on each other's shoulders. Or just eat the untouched lower leaves, which would make a lot more sense.
Also the pile of droppings nearby, would have set the rabbit up to be something akin to a Tardis. You know. Bigger on the inside. No way was it a single rabbit.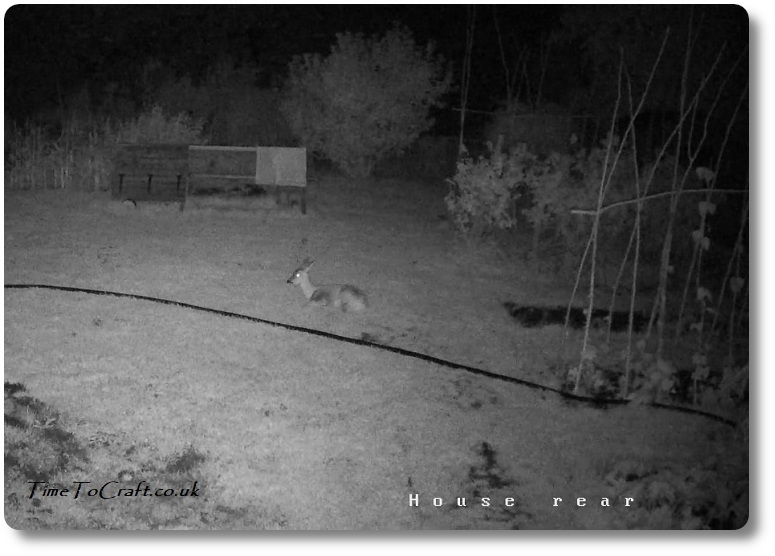 Luckily, we have a night camera on the back of the house for this very purpose. To spot wildlife. Turns out a deer was visiting. The second night, she stayed five and a quarter hours. A couple of hours sleeping in the middle of garden. It seems she decided that my bean leaves made a perfect late night snack and breakfast. We have some lovely footage of her turning almost to look at the camera as she munched on my bean leaves. I swear she was smiling.
I've put a temporary fence around the beans now, to allow them to recover, but it looks like it was a two night sleep over. She hasn't been back again. May have been something to do with the hound diligently marking the boundaries in his own special way.
I did spot a deer in the woods, on one of our early walks and I'm claiming it was her. Cuddled up at the base of tree. She flicked her ear and ignored me. I'd expect no more.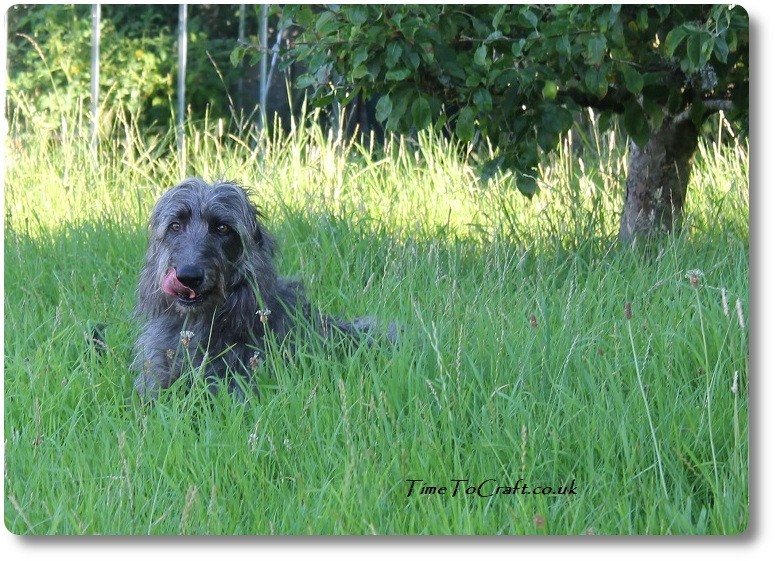 She wasn't the only visitor, this week. We had our first human visitor since March. One that stayed long enough to wonder where the time went. Eldest had a friend over. They sat in the furthest corner of the garden. I could still hear their happy voices and laughter, which warmed my heart. No matter how old your children are, it is the best sound ever.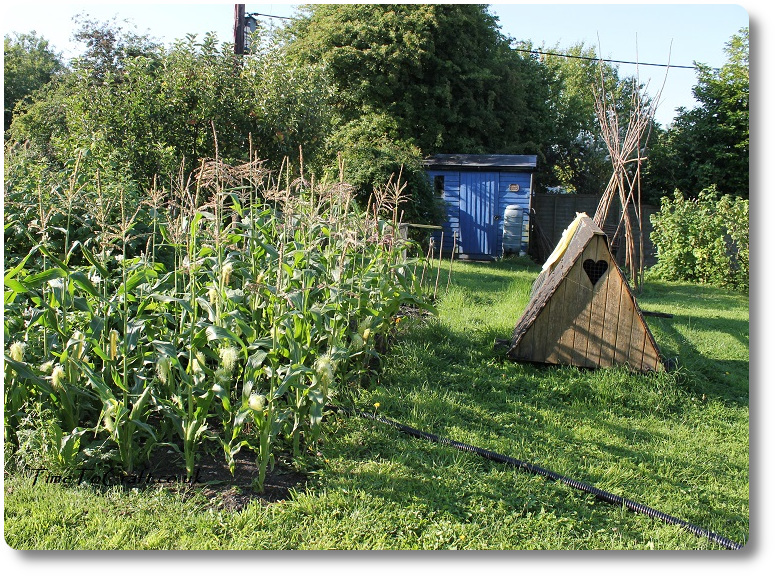 I've made a few more of my crochet squares. They are tiny, so it's going to take a few hundred to make a blanket. Like most of my projects, it's more about the journey than the end product. Busy, stressful week, but something about knotting yarn together, into funny, little squares, seems to cut through the tension.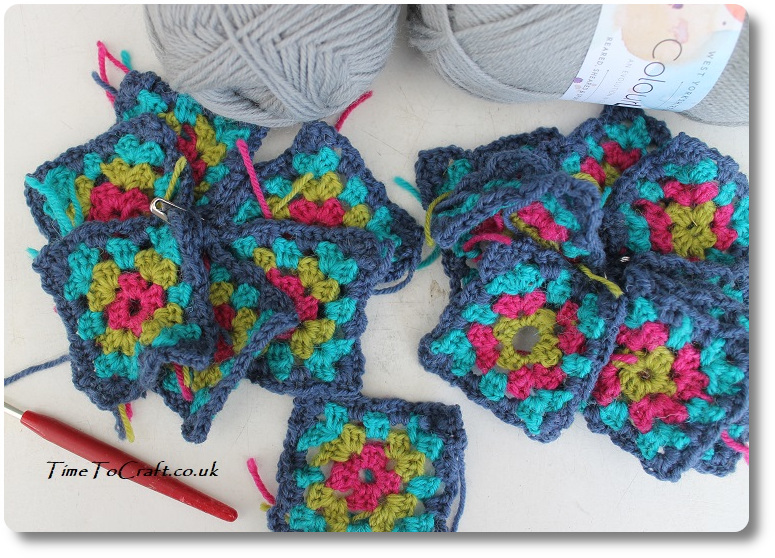 Anyway, I ordered another colour, which arrived this week, to border each teeny square. Undecided, but I might join as I go, rather than leaving it to the end, when I'll have a pile of squares roughly the height of the house.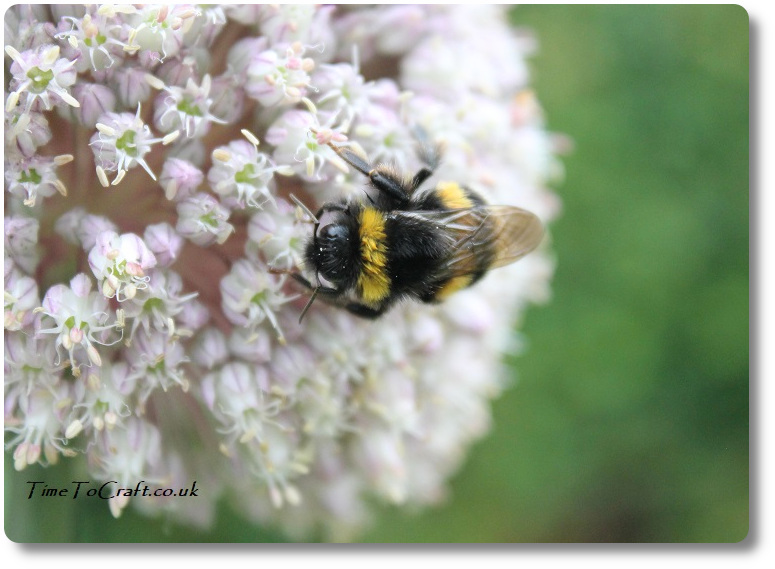 That was my week. I am most definitely ready to enjoy the weekend. Time to pamper the family with some real cooking, rather than hastily thrown together snacks. I seem to have delegated so many jobs to them this week, that it's time to treat them.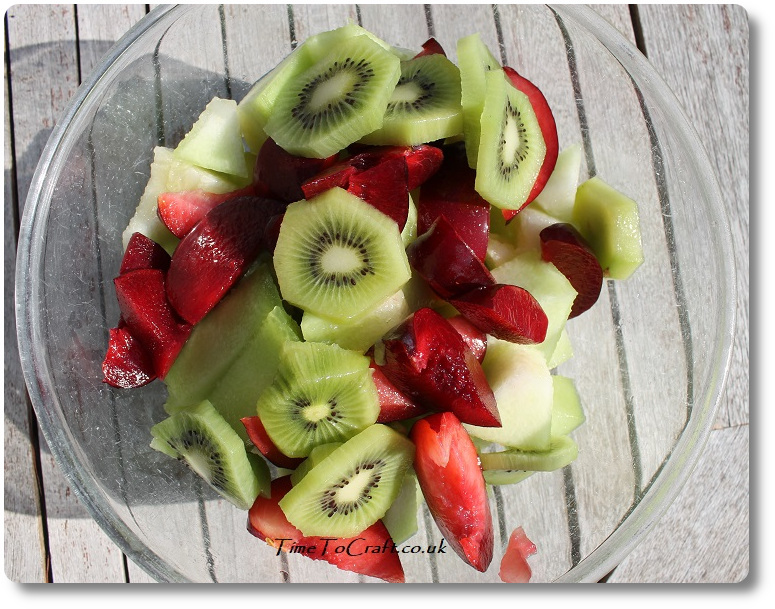 Joining in with Anne's Word of the Week linky.