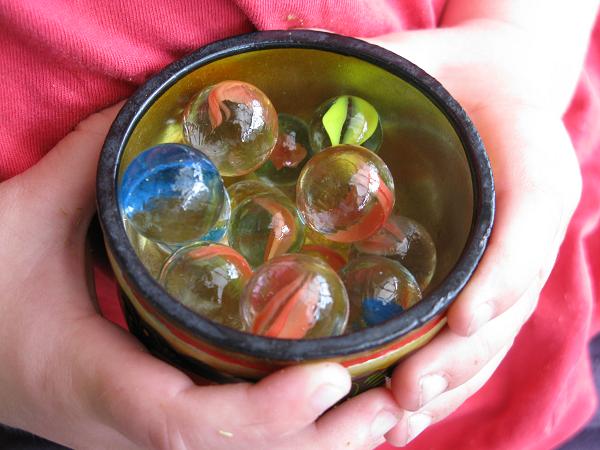 Take a pot of marbles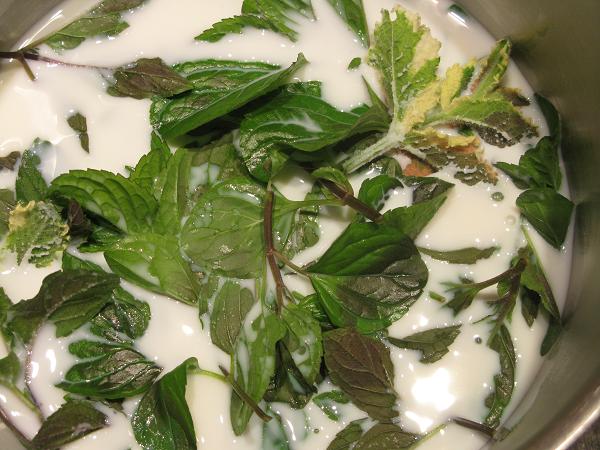 Simmer 1/2 pint of milk for 15 mins, with two handfuls of mint thrown in.
Add a few drops of rosemary and peppermint essential oil.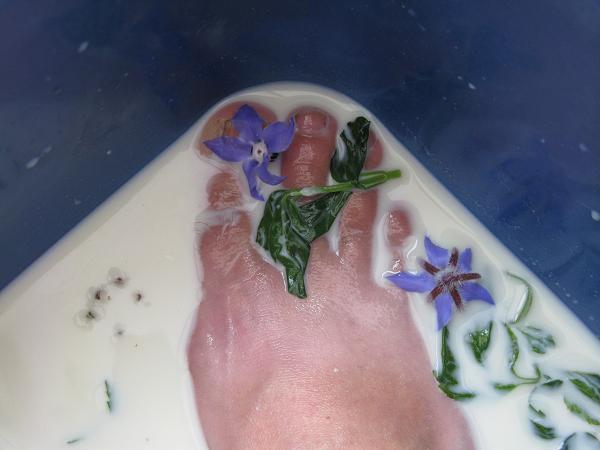 Put mixture, marbles and feet in bowl, with a top-up of milk and relax. Bliss for tired Mother's feet.
BUT, at no point should mothers forget to distract children with exciting project elsewhere.
Otherwise…
…bowl appears to shrink
Foot soak for tired Mother's feet is AMBUSHED!
Solution….have youngest run in with baby frog-in-hand declaring lots of frogs are now in the kitchen.
As middle child, assume responsibility for taking over foot soak as Mother, eldest sister, youngest brother and frog-in-hand disappear into kitchen.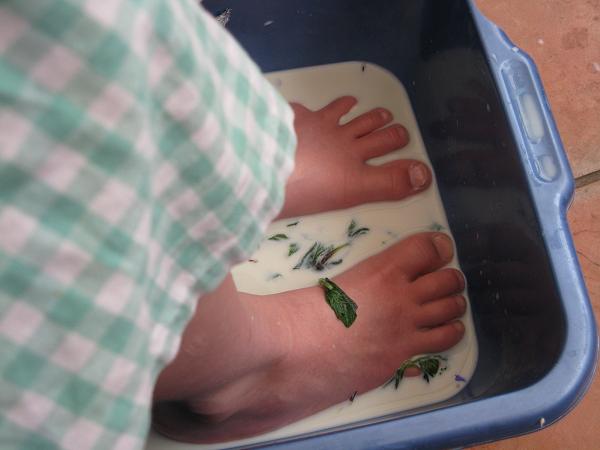 Do you think she planned it?
Ah well, the bowl was too small for my feet. The soak did leave my feet nice and soft.
Next time, I'm waiting until they are all out of the house or asleep!