Encounter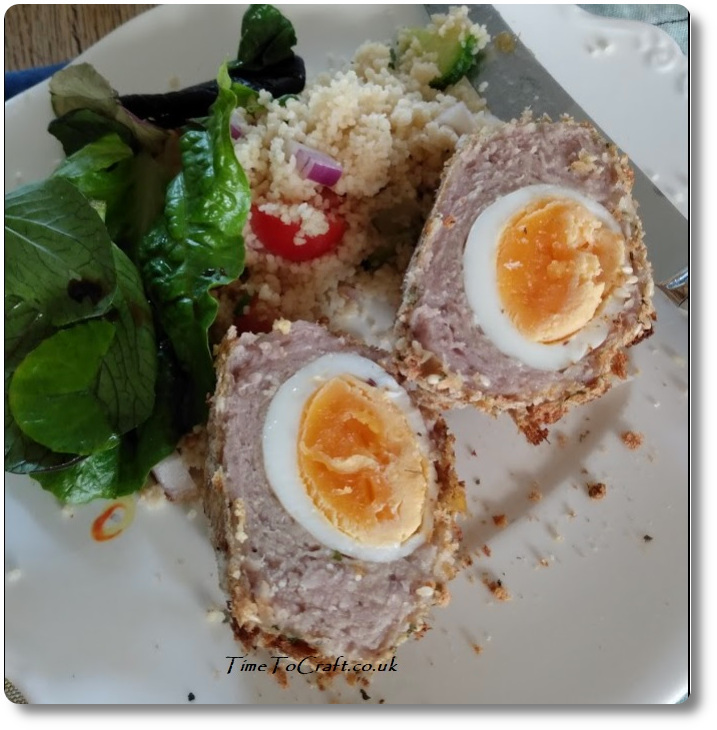 If I'm not fitter by the end of the lockdown, then I give up. Not only is every meal about healthy eating (homemade scotch eggs, for instance – that incidentally look like eyes!), but every day, Eldest organises us for a family walk. She is completely in league with the hound. As she rallies the troops, he fixes us with innocent, enthusiastic eyes, and ears arranged in such a way to melt anyone's heart.
So we walk. Rain or shine.
Not a slow meandering, leisurely walk. More of a route march, with sniffing breaks for the hound, splattered throughout.
There are hills too. This is not light weight.
Not that I mind. I can already see my body changing and each walk, I up my pace.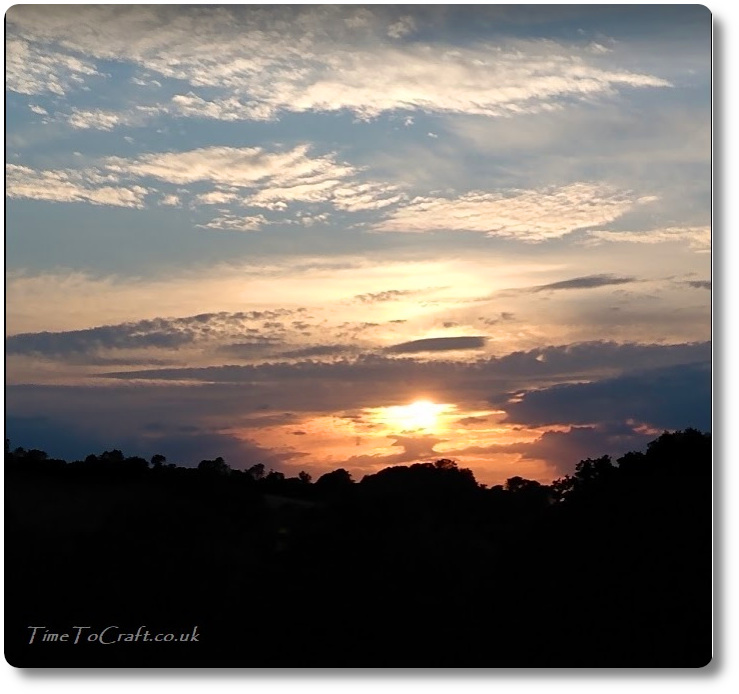 We've encountered some wonderful creatures on the way. This week, as we walked around a corner, we came across a fawn which was only a few days old. Still stripy. It's parents were with it. We were a safe distance away, but unsurprisingly, they still spotted us. The adults fled to draw us away from the youngster, while it snuggled out of sight through the long grass.
Same field, we came across three young fox cubs playing on a dirt track in the sun. They were play fighting. We watched for a while, from a safe distance again, before something gave our presence away and they scuttled into the nearby hedge.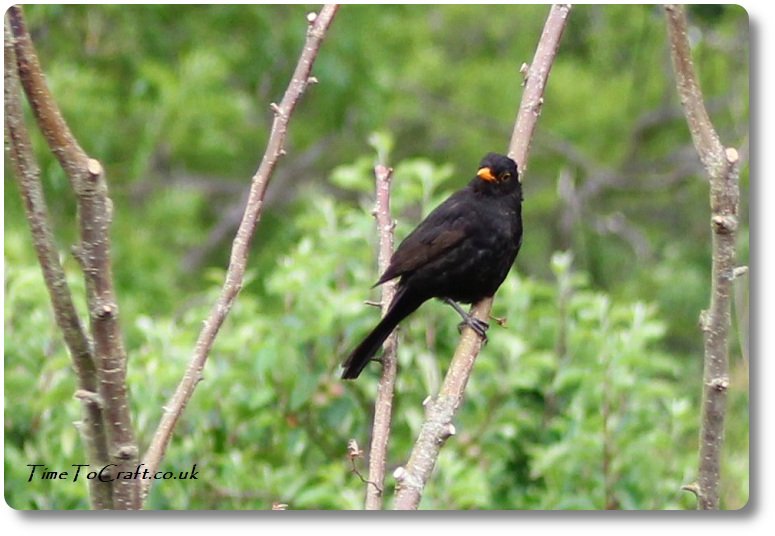 The next day, we encountered them again. Now I don't know if this happens with other breeds of dogs, but I've found wild animals are intrigued by deerhounds. They don't seem to know what to make of them. We've walked with a herd of wild deer before now, as they try and figure out what is at the end of the lead. Never getting too close, but keeping up with us. Circling around our group. A very bizarre experience.
This time, the little fox cub spotted Hero. It started to trot down the track towards us. Maybe it mistook the hound for its parents. Bit of a size difference, but it was a young cub. Realising its mistake, it took a sharp left into the hedge, just before it reached us. Probably to watch us from the  safety of the undergrowth.
At home, I've been trying to take photos of our greater spotted woodpeckers. At least two fledglings and their parents visit our garden. They are definitely on to me. My camera is placed ready in an upstairs window. I've missed every single shot, including the parent feeding a young male and a jay that came to watch. It was a good photo that never happened, but at least I saw it.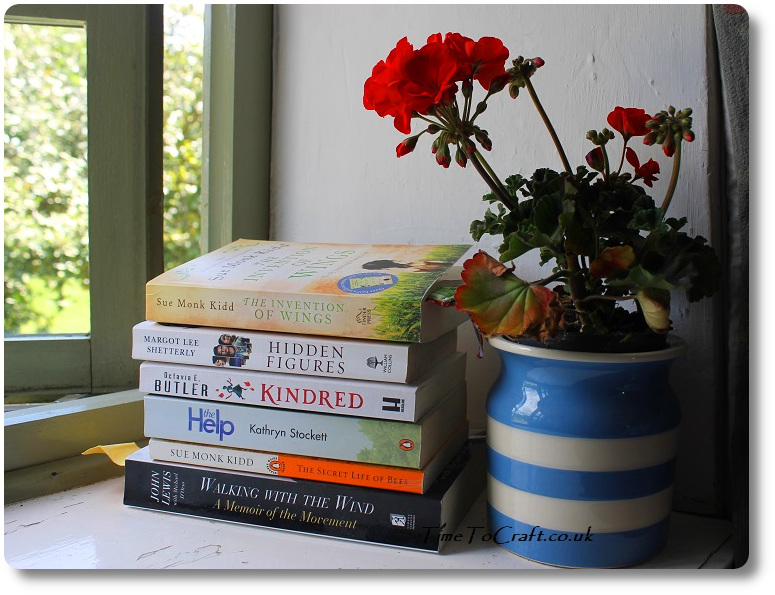 I can't really end this weekly update without mentioning #blacklivesmatter. I'm definitely at the listening stage. Frequent readers of my blog will know that I've been reading a lot of memoirs and historical stories featuring the slave trade, in the last few years. Pile of them in the photo above, including my current read, if you are looking for suggestions. Shocking and uncomfortable to read at times.
Also on Instagram,  Ron Finley is putting it into action with his gangsta garden. Encouraging inner city veg gardens and also online masterclasses on gardening. Definitely worth watching his TED talk.
I'll leave it there.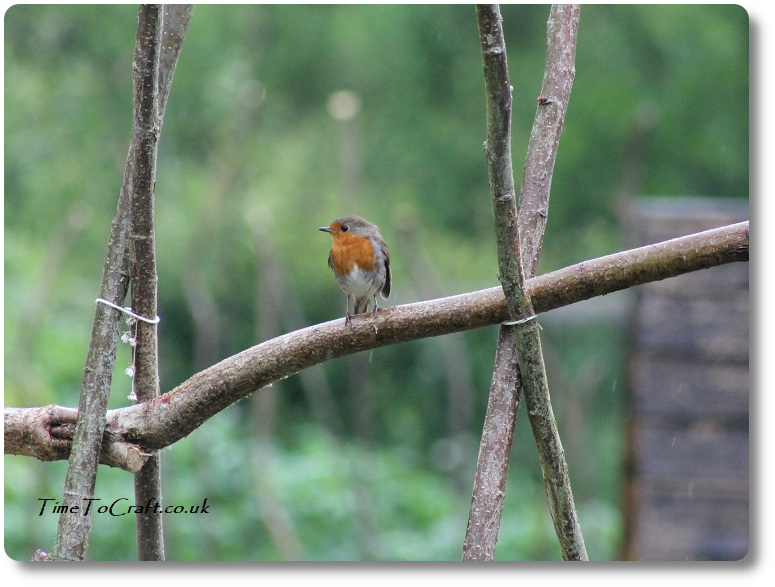 Joining in with Anne's word of the week linky. I'm going with encounter.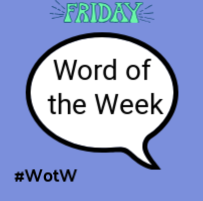 22 Responses to Encounter
There have been cases when people lifted my photos and words, and used them without credit to me or asking permission first. Using them for their own commercial gain. I have now added a level of security to deter people from doing this. Apologies to people who do play nicely. If you would like to use any of my photos, please contact me.
All my words and photos are copyrighted to me. They cannot be used for commercial benefit by anyone else. If you would like to use any of them, then please ask me first and don't just take. Written permission only. Don't pass my words, photos or ideas off as your own. It's not nice.
Cookie Policy
Our web pages do not use cookies however this website uses Google Analytics, a web analytics service provided by Google, Inc. Google Analytics uses cookies to help us analyse how people use our site. The use of cookies by Google Analytics is subject to change.