Rambling around the kitchen table
Slow start this morning, due to a well timed inset day. No school for us, followed by a week's holiday. I thought I'd sneak around downstairs and have a quiet cup of tea, before the rest descended. No sooner did I put the kettle on, than a voice from upstairs requested a cup too. And so our half term begins.
This week has been filled with sorting out and setting up. Nothing exciting. Just stuff that has to be done. Moving project files from one imaginary tray to another equally imaginary tray.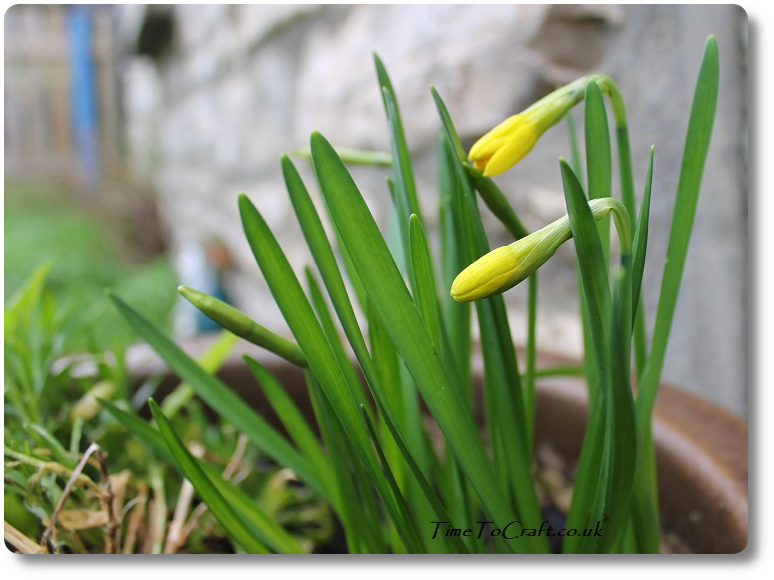 We survived Storm Ciara, last weekend, with only a little damage. It really did blow a hooley. My potting shed shed a tile and one of the fences is damaged. It was weak. Putting up a new fence is scheduled for this spring already, it's just Ciara stole a march and knocked it down early. Everywhere is squelchy mud, so not much fun sorting it out now. Also, we have Storm Dennis to look forward to this weekend. With his "chances of flooding" forecast. Fun and games.
One good thing about stormy weather is that I have the best excuse to get on with a bit of crafting. I tidied my sewing desk, at the weekend, and set up my old Singer sewing machine. I love working with this machine. I made my leather coin purse. I've also started on my next project, which I hope to share soon.
Also delved into my unfinished yarn projects. The ones that somehow sink to the bottom of the pile. I finished one quick one and moved on to another. This one will take longer. Already frogged it once. I know I said I wouldn't, but I've picked up another jumper. It was too pretty to leave, half started. Challenging stitch pattern to keep my brain ticking over.
Always with a cup of tea.
Mainly herbal tea.
Tea is taking on a new role in our house. I gave up coffee at the end of last year and noticed that my headaches and migraines stopped. I used to drink coffee and my head would be eased. Now I take no coffee and have no headaches. The circle is broken. Couple of months now and it is still true. I'm so glad I'm giving it a miss.
Another upside is that I find I'm putting the kettle on for not just me. Eldest and Youngest join me. Chatting as I make the brew. Tea is a fairly recent discovery for them. What is it about tea that brings people together? I'm looking forward to harvesting fresh herbs from the garden again and working on some new combinations, with the children. Simple pleasures.
So here's to a good half term.We have a few fun ideas for the week, which will be more fun if the weather behaves. Seems we are in the lap of the Gods, or maybe I should say at the mercy of  Dennis, and I hear Storm Ellen is on the horizon too, as far as storms are concerned. She's meant to be even bigger.
More squelchy mud.
Did I say I've got a few craft projects on the go?
Joining in with Anne's Word of the Week linky. Seeing as I've been rambling on, my word is rambling, which is code word for "I'm making pretty things and ignoring the mud". How about you?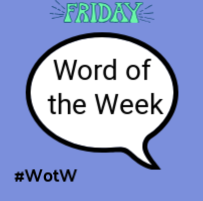 20 Responses to Rambling around the kitchen table
There have been cases when people lifted my photos and words, and used them without credit to me or asking permission first. Using them for their own commercial gain. I have now added a level of security to deter people from doing this. Apologies to people who do play nicely. If you would like to use any of my photos, please contact me.
All my words and photos are copyrighted to me. They cannot be used for commercial benefit by anyone else. If you would like to use any of them, then please ask me first and don't just take. Written permission only. Don't pass my words, photos or ideas off as your own. It's not nice.
Cookie Policy
Our web pages do not use cookies however this website uses Google Analytics, a web analytics service provided by Google, Inc. Google Analytics uses cookies to help us analyse how people use our site. The use of cookies by Google Analytics is subject to change.