Never ask a crafter if they are ready for Christmas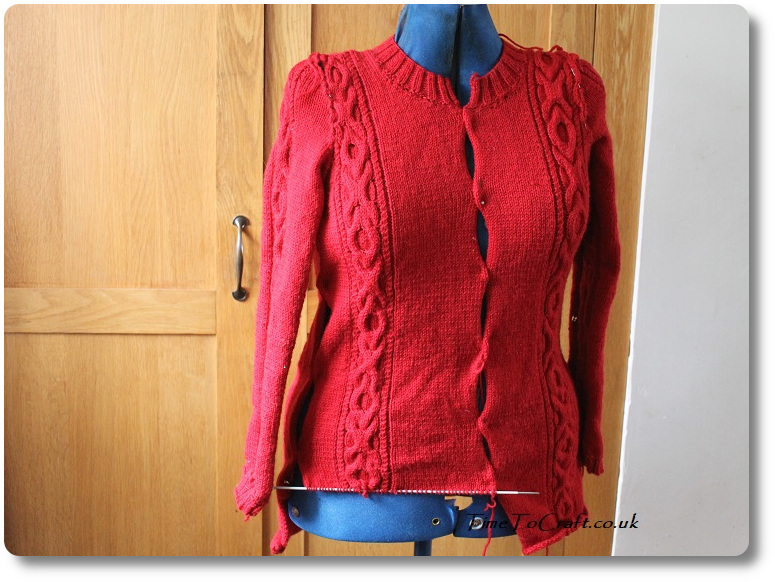 Here it is. My red cardigan. Still not finished. It's true. Doesn't it look tantalizingly like it will be ready in two shakes of a reindeer's snow covered tail? It could almost be worn, you'd imagine. Just the ribbing for the opening to do and a few buttons to sew on. Oh, and that bit at the bottom, with the rather awkward knitting needle sticking out. Shouldn't take long now.
Sadly, appearances are deceptive.
For the last week, my unfinished cardigan has been sitting in the naughty corner. Sulking, I like to think. We have fallen out.
Sigh.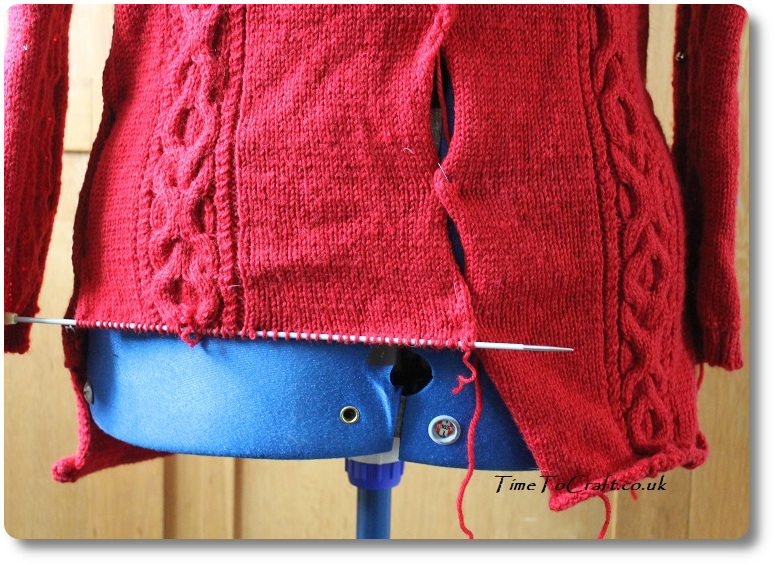 Sadly, I'm destined to unravel the neckband and the right front. There is a mistake. The pattern calls for a vent/slit at the side seam hem.  The front is shaped, at this point to allow for it. Unfortunately, I put the shaping on the centre front rather than the side seam.
If I was sewing, I could cut off the fabric and resew it in place. Knitting is very sadly, unbelievably unforgiving. Chopping into it with scissors would be a disaster. Stitches would unravel, as if it was a fictional jumper in a child's story book, with the yarn caught on tree branches, so that the heroes could find their way home through the deep, dark forest.
I was looking more for a cardigan to wear rather than a route finder, to be honest.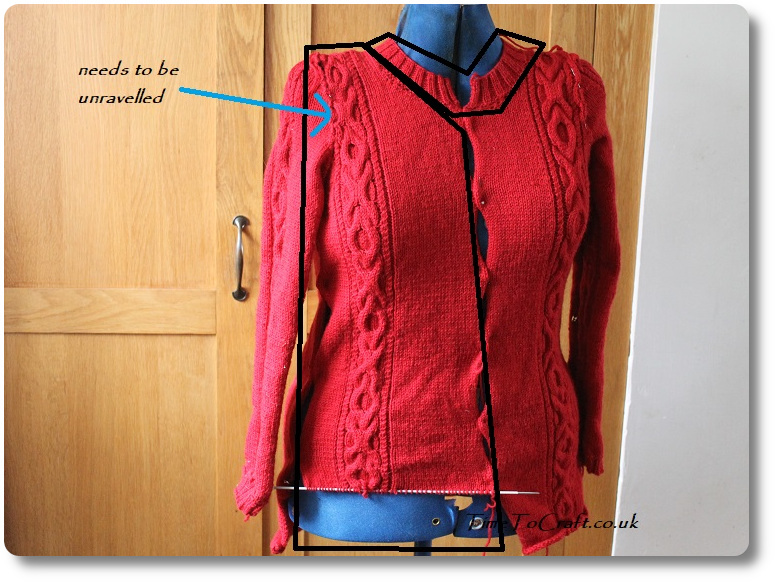 Deep breath.
I undid the bottom of the front to see if I could reknit it upside down, but, deep down, I already knew it would show. There was bound to be a tell tale line across it. So only other option is to redo the right front, and the collar ribbing, to prevent it looking an utter mess.
I made the discovery about a week ago. I did the only sensible thing. Threw the unfinished cardigan in the corner, cracked open a box of Christmas chocolates and started a new knitting project.
Do you blame me?
So, yes, never ask a crafter if she is ready for Christmas. Behind the scenes I'm busy sewing and sticking, pinning and tacking other secret projects. I'll be doing that all the way up to the twelfth hour, because there is always something else I can make. Can't show you yet. The cardigan I can show you. It is for me. Nothing secret. Should have been finished months ago, but here we are, still looking at it's unfinished, sorry state.
It's OK, I'll get there. I'm calm now. It will be worth the extra effort in the long run.