Yarn Along – November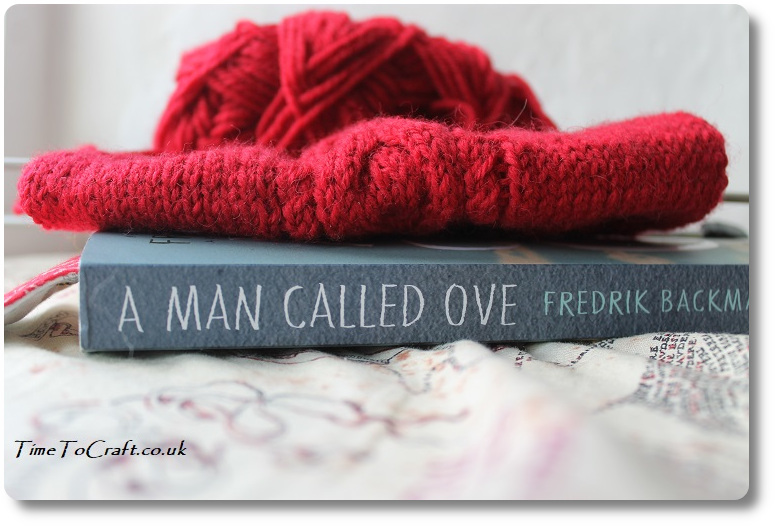 I very nearly missed my usually Yarn Along post this month. I didn't forget. No. It was totally down to making little progress with both knitting and book. Thought I'd slide on by to next month. No-one will notice. Instead I'll hope to add a few more rows, finish a book and join in next month. Then it hit me. It is not remotely honest. I'm only showing the times I make progress. How about the times I just stand still and achieve diddly squat?
So here it is. Same book. Same knitting, which in all fairness has grown but not as much as it should have done in a month.
This is the last sleeve. I'd like to finish it for Christmas. Red cardigan would tick so many boxes as I wish every one good tidings and good cheer, while enjoying a mulled wine and mince pie.
Now admittedly, I've not been twiddling my thumbs all month. I've made a couple of birthday presents, which have now been given.
First up are the gloves for my sister. This seemed to take a lot longer than usual to knit. I'm still mulling that one over.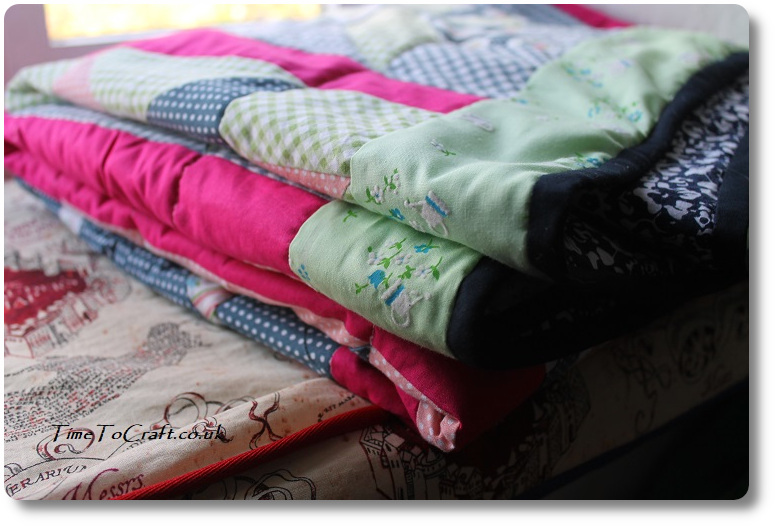 I've also finished my Middle Teen's quilt, which is gracing her bed as I write. My reading time was taken up by hand stitching this one. I love stitching just as much as reading. More about this quilt another time.
So maybe not the progress I wanted. I'm pleased with the gifts and loved the recipients' reactions. It's good to be back knitting my cable pattern again, with the end in sight.
More progress next time, I hope.
Joining in with Ginny's Yarn Along. What are you knitting at the moment?
3 Responses to Yarn Along – November
There have been cases when people lifted my photos and words, and used them without credit to me or asking permission first. Using them for their own commercial gain. I have now added a level of security to deter people from doing this. Apologies to people who do play nicely. If you would like to use any of my photos, please contact me.
All my words and photos are copyrighted to me. They cannot be used for commercial benefit by anyone else. If you would like to use any of them, then please ask me first and don't just take. Written permission only. Don't pass my words, photos or ideas off as your own. It's not nice.
Cookie Policy
Our web pages do not use cookies however this website uses Google Analytics, a web analytics service provided by Google, Inc. Google Analytics uses cookies to help us analyse how people use our site. The use of cookies by Google Analytics is subject to change.