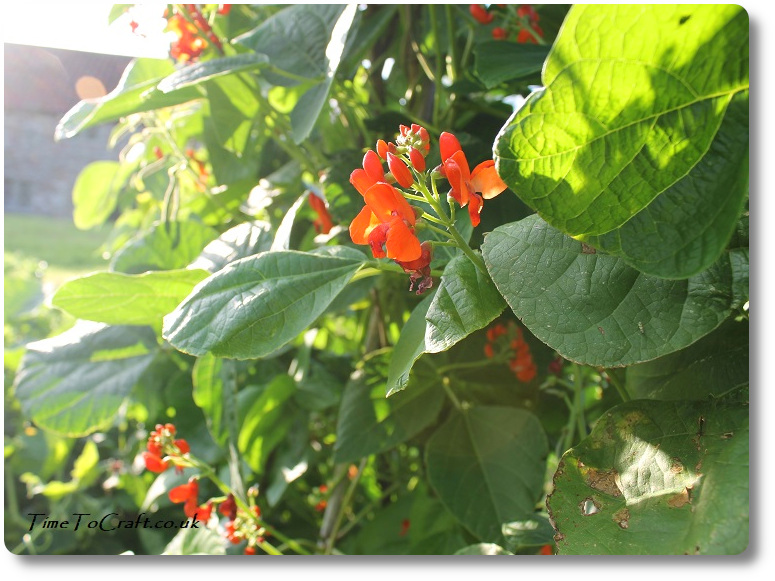 There is nothing quite like the deafening sound of silence, that falls, once the children go hoppity skip back to school, for a new academic year. Especially after a long summer at home. This Tuesday was our day. First day back to school.
Fourteenth year of being part of this "back to school" vibe. Not counting nursery. I feel like a veteran. It's the last year for Eldest teen. Gulp! It's true. After this year, there will only be two school children in the house. Fortunately, like all the stages, we'll be ready. We always are.
Back to this year. Haircuts ticked off the list. Uniforms were sorted out at the beginning of the holiday, but we still had bags to do. No shoe shopping this year. I repeat, no shoe shopping. Seems their feet are slowing down. Last year's shoes still fit and, I think helped by my Sunday night polishing regime, have survived.  Although I suspect Youngest will need some new ones soon.
Youngest is now in year 8. Middle Teen is starting her two years GCSE courses in year 10. Eldest teen is straight into studying with her final year of A Levels in year 13.
In other news, my fridge is no longer emptying at quite the same rate, during the day. Acceptable levels are being maintained again.
As a last night of the holidays treat, we headed to Bath to the crazy golf. Somehow, we had missed out on going this holiday, so seemed a fitting way to finish off the holiday.
I got my first ever hole in one. I may retire at this point in my career. Go out at the top, as they say. Not sure who actually won, as I'm yet to add up scores. Somehow the scores were not so important (says she with a hole in one), than family time.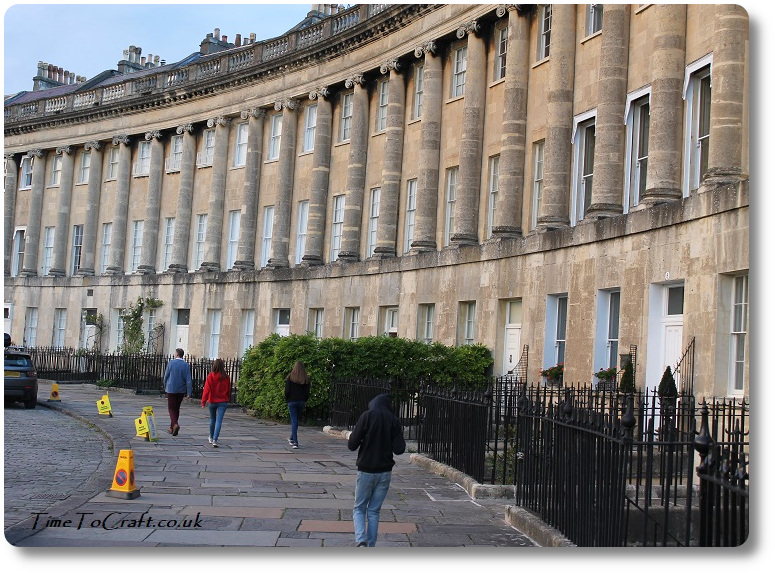 Walking back to the car, we took in the Royal Crescent. It is a gently curved sweep of 30 Georgian, terraced houses. It is impressive. I think there are only 6 or 7 of the houses in my photo. Our cottage was built in the same period, and really looks a lot more humble than these.
If you're into your period dramas, then you've probably seen the Royal Crescent as a backdrop for a number of scenes. In fact, do you see the yellow traffic cones? They were there to stop people parking as another film crew were due the next day. Bridgerton for Netflix.  I guess the residents get used to it.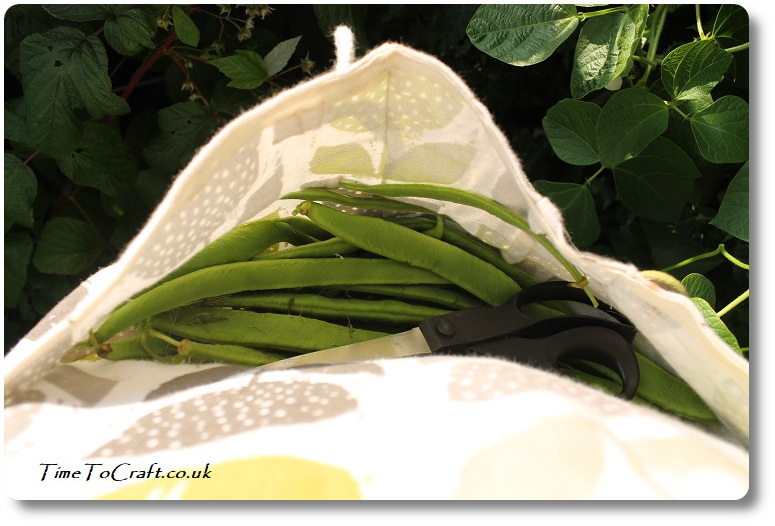 I've been out in the garden most evenings, using the harvesting apron I made a few years ago. Makes collecting beans so much easier, than repositioning a trug or basket along the lines. The sweetcorn has come to an end. Courgettes/zucchini are bountiful. My tomatoes and unicorn peppers are ripening, so I'm starting to pick them. I'm collecting a bowl of raspberries and blackberries most days.  Fruit crumbles every other day.
I have a couple of big pumpkins, I've spotted so far. The flowers are still popping up and the bumble bees are loving them. I found two in this faded bloom. I could see one gently stroking the other.
The red tailed bumble bees are all over the runner beans. They'll buzz gently around me as I pick the beans. Strangely peaceful companions, I find. I like to think we are working together. They set off the process with the flower and I deal with the resulting bean. Team work. I think they understand I am no threat.
Joining in Anne's Word of the Week linky. I'm going with the word "return" as my one for the week.