The one where the rabbit attacks me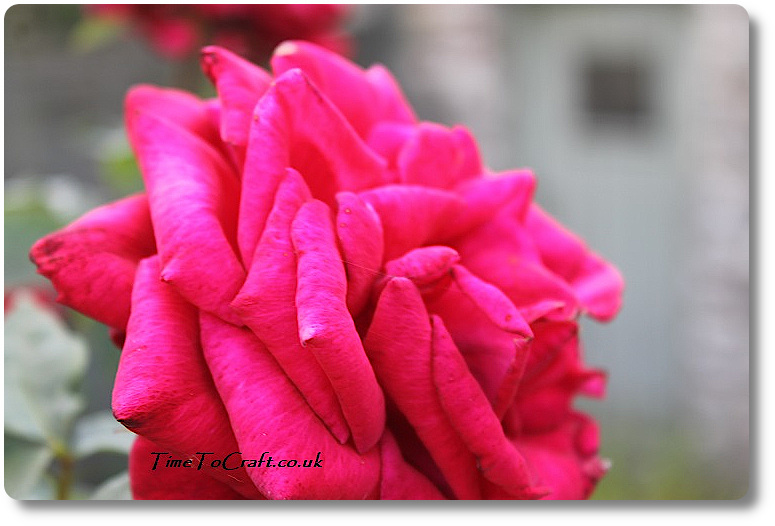 "Write about the rabbit. Write about it on your blog."
I have to admit, it's always rather nice when one of my children tells me what to write, and how can I resist. Not that they read this space very often. After all, they've lived it. They were there. Why would they read it? Still. It's inspiring when they do insist I include something. Although the rabbit tale will need to wait its turn.
Children home
Our week has been fairly quiet. I've had a couple of work deadlines which have meant long hours. The children have been good. They've busied themselves and left me to concentrate. I work from home and  I'm used to being on my own, apart from the hound. Couple of times this week, I've been so immersed in work that I've forgotten they were around.  For a split second, I've heard the fridge door open and caught my breath. I know by September, I'll be used to it and miss the signs of life elsewhere in the house.
I have set up a couple of book challenges for them, which they have started. We've also had a "tidy your room" challenge, which they all managed to complete. The idea is to do up their bedrooms, this holiday. We spent last weekend looking at new furniture for their rooms. Lots of measuring and remeasuring. I think we have a plan now.
We did go down to Wells on the bus today. View is always better on the bus. Uniforms and stationery picked up, as well as books. We've had a couple of trips to Bath, in the evenings. Just for the change of scene, if nothing else.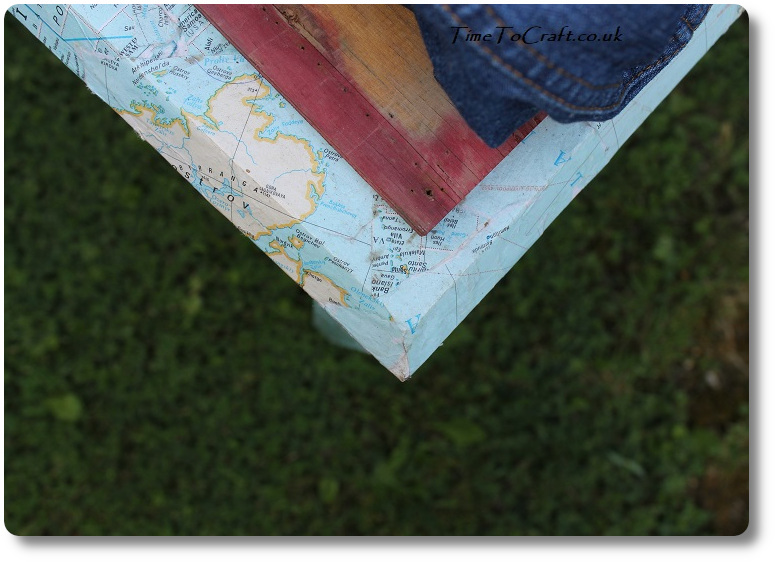 I made time, one evening, to work on my latest craft project. It is nearly complete. Involves old maps and denim. Hopefully, I'll squeeze in some time, over the weekend, to finish it.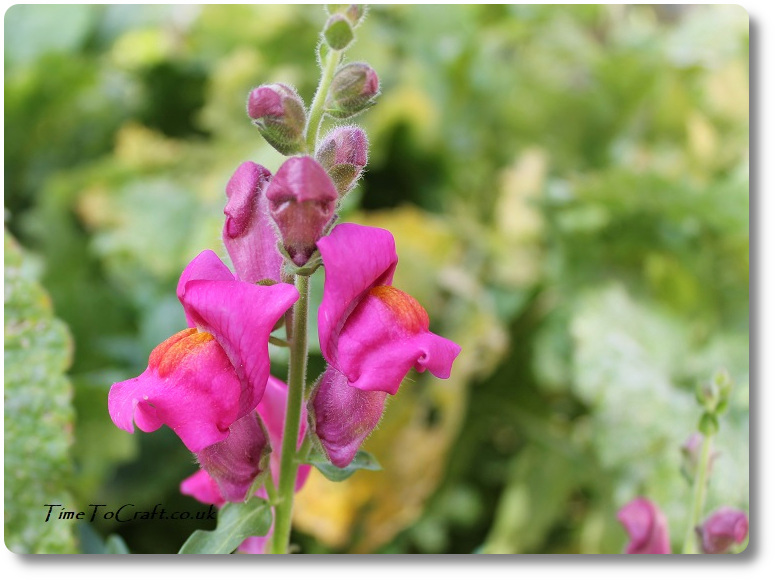 A teen in the 80s
We've been watching Stranger Things on Netflix. One advantage to being way behind everyone else's viewing, is that you can watch the three series back to back.
I'm loving the 80s vibe. It's like revisiting my teen years, but with rose tinted glasses firmly perched on my nose, this time. Obviously, there were no monsters, like theirs, in the 80s, that I remember. Or girls with superpowers, but the rest seems familiar.
It reminds me of saving my quarters to buy cans of Dr Pepper at the American laundrette. Reading the teen magazines, passed on by our American neighbours, and picking up US fashion tips. I read American books. They were the only English language books available. I had to wait until my later teens for American sit-coms, as we didn't have a TV for three years.
Looking back it was slightly strange. My teen years were very international, with a capital "I". (I once went round the Vatican with a school party of French children. That was a confusing day.) I still find myself checking if something is a British thing or not, with Mr TTC. Anyway, for once, I understand the subtle cultural references. It makes a nice change.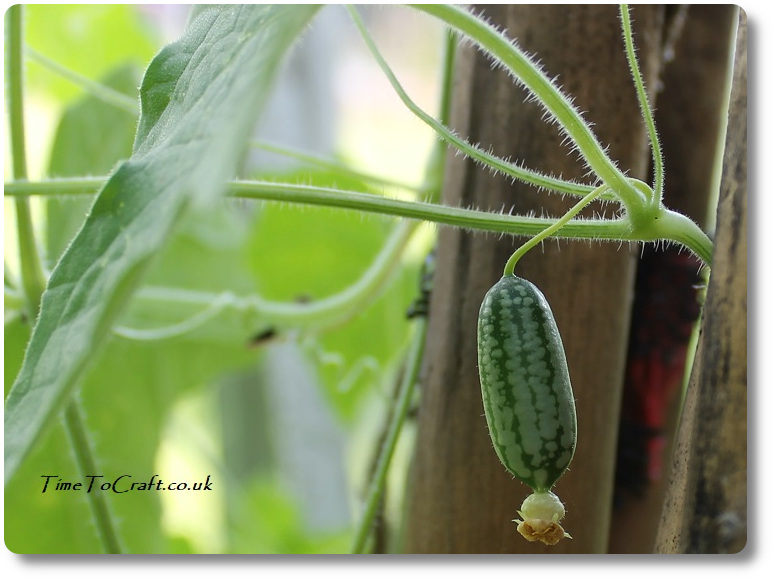 In the garden
In the garden, everything is growing fast. We are buying less fresh-produce, as the garden is producing enough. My cucamelons are coming on. They are still tiny, but their markings are definitely water melon.  The unicorn peppers are big. I'm just waiting for them to turn red. The first courgettes are ready to eat, so zucchini fritters are on the menu this weekend. The popcorn has grown tall and I can't wait to see how the cobs turn out.
Up in the kitchen garden, the sweetcorn is a mixed bag. I grew two types and one is stretching tall, while the other is definitely vertically challenged (no rabbit damage either). I'm more than wondering what is going on with them. The peas and beans, on the other hand, are climbing the poles and producing the goods.
Now comes the part about the rabbit.
This year, regular readers will know, our garden has been invaded by rabbits. They wander around my kitchen garden, going up and down the rows. Round the outside, but as far as I can see, they leave my plants alone. At first, I scared them away. Recently, I've spent too much time watching their funny antics. Especially as the new baby rabbits are out and about. They scoot around. Flick in the air, if a bird flutters too near. Generally act like young things, and it is amusing.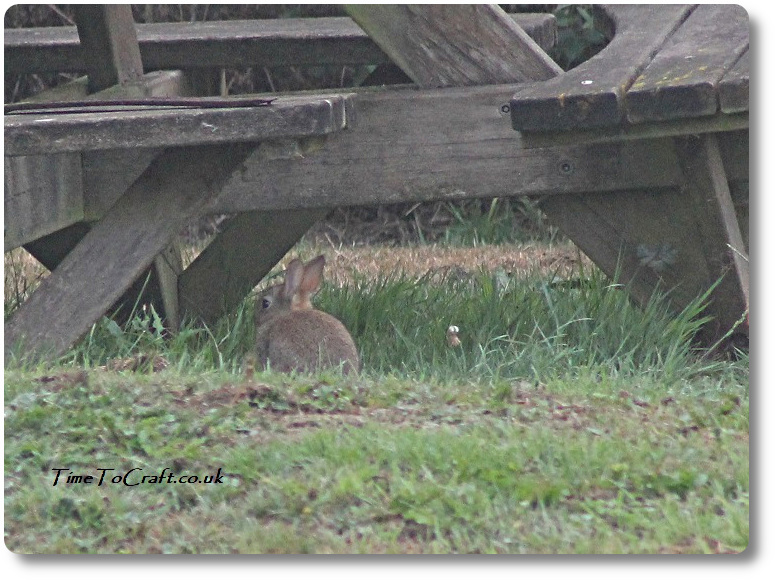 They are cute.
The other evening, I went out to shut up the hen house. For company, I took Hero the hound with me. It was a lovely evening, and I really wasn't concentrating. Once, I got up to the hen house and realised I was within metres of a baby rabbit, which seemed unaware of me. I stopped still and watched it grooming, totally forgetting that Hero was with me. It took him a split second to pick up on my sudden stop. He figured out where I was looking and masterfully circled around to the other side, to take a look. The classic pincher manoeuvre.
At this point, the baby rabbit picked up that she wasn't alone anymore, and ducked under the near by fence to safety. Unknown to me, there was another baby between Hero and me. It must have taken one look at this great, big, grey monster and run. Straight into me. In a manoeuvre, that I can only liken to someone sliding over the bonnet of a car, it hit my clog with a thwack and slid over my footwear on its back. Starsky and Hutch or the Dukes of Hazard could not have executed it better. For a wonderful split second, everything went into slow motion and I was looking down, straight into the eyes of a bewildered and slightly panicked, little rabbit. Then it landed on its paws again, bounded away and disappeared under the shed. The attack was over.
I'm glad to confirm, that my clog survived the impact and Hero did not join in the chase.
(Probably didn't help that I'd just watched an episode of Stranger Things.)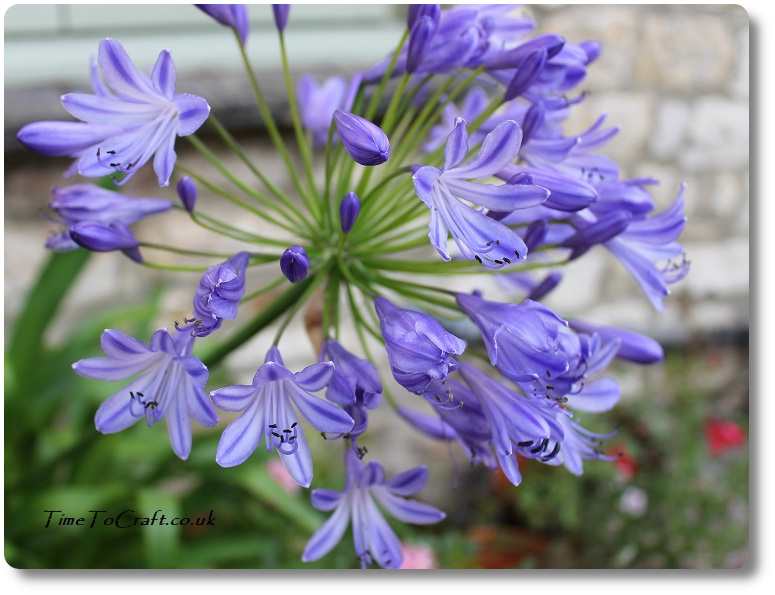 Agapanthus
Last news. My agapanthus has finally opened. Honestly, it's a good job I didn't hold my breath. The flower has taken weeks to open. Rivalling the slowest show on Earth, but absolutely worth it.
That is my week. Slow, but with scatterings of the unusual. In honour of the amusement provided by the rabbits this week, I'm choosing "rabbit" as my word of the week. Joining in with the lovely Anne's Word of the Week linky.