Garden (word of the week)
 Another week of gorgeous weather. We've eaten out in the garden most evenings. I've been working late and opted for picnic style, cold meals, so I can cut down on preparation time. The kind of meals that transport me straight into holiday mode, when eaten al fresco. School is winding down for the children, which means they are right there with me.
We've spent a fair amount of time in the garden. Everyone takes turns to help me water in the evenings. The kitchen garden has doubled in growth just this week. Stopping myself from wishing the time to fly, but I am looking forward to heading for the kitchen garden again, rather than the shops for all of our fresh produce needs. Already enjoying salad straight from the garden.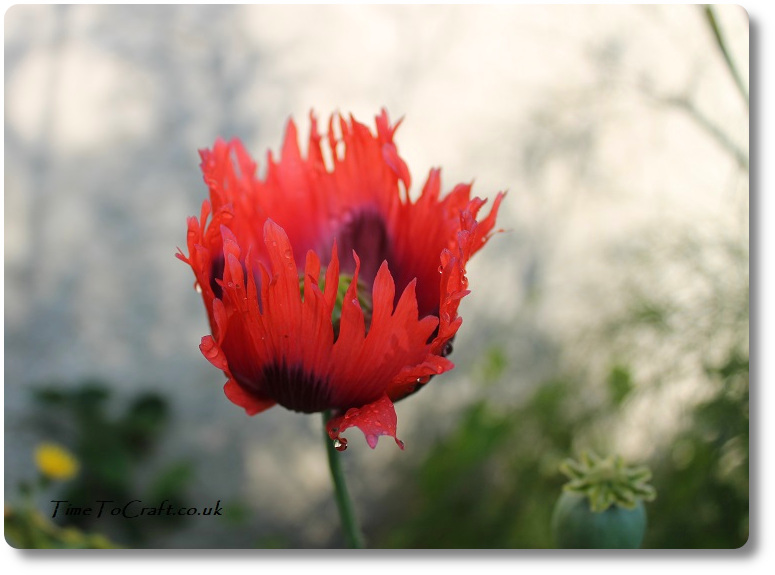 The garden takes a fair bit of work. No doubt about that. I have fresh appreciation for all the childhood gardens I remember. I grow poppies and big daisies in one part of the garden, which are the plants I remember from my grandparents' garden. These flowers always seemed to tower over me, as I ran around their garden back in the 70s. The strange thing is, that the daisies, I grow, still tower over me. The poppies may still be from seeds from their garden, but I'm not sure. It's been too long*.
(*Reference to me remembering not the viability of the poppy seeds. I read that it's been shown that 50 years on and poppy seeds can still germinate.)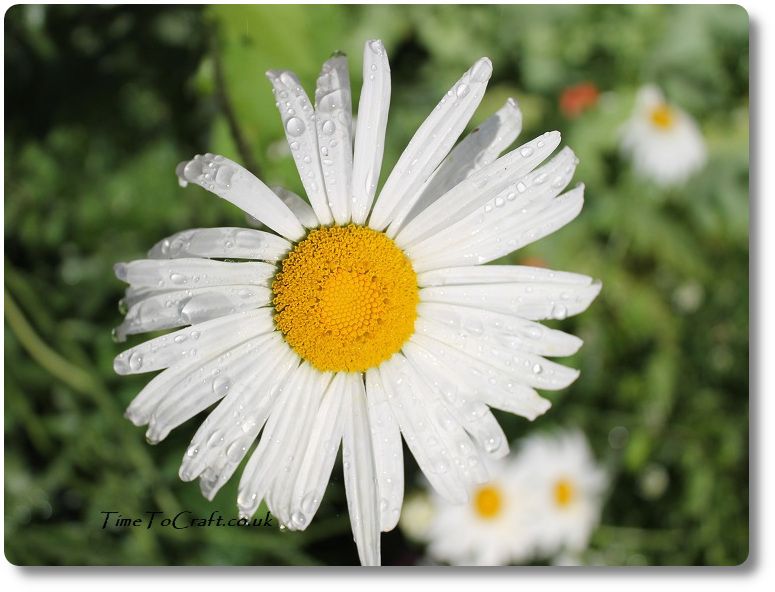 Lots of badminton and ball games being played out in the garden too. I love hearing the laughter. We've also been crafting outside. I've taken my knitting outside, a few times for a break. I pull a bench into the orchard. It's covered in lichen and moss, which makes a great natural cushion. Favourite spot in the middle of the day.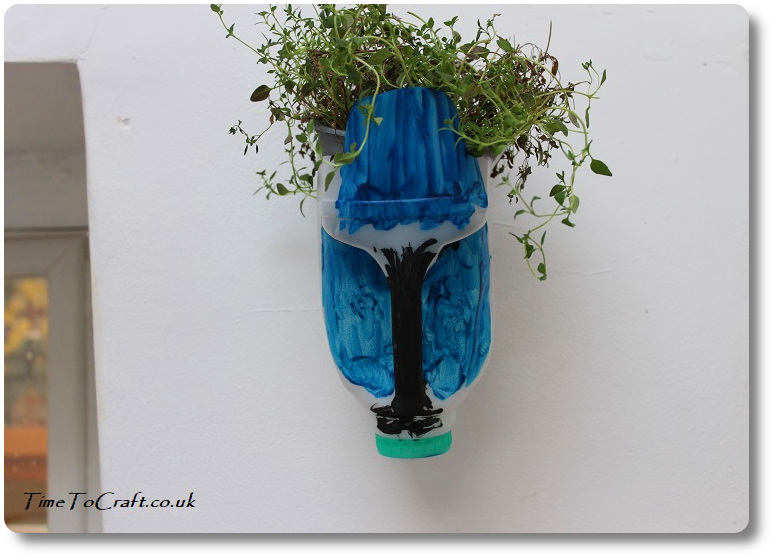 The children made the most of painting outside last weekend. I love their artwork. The thyme plant, is doing well in Youngest's blue baboon wall planter.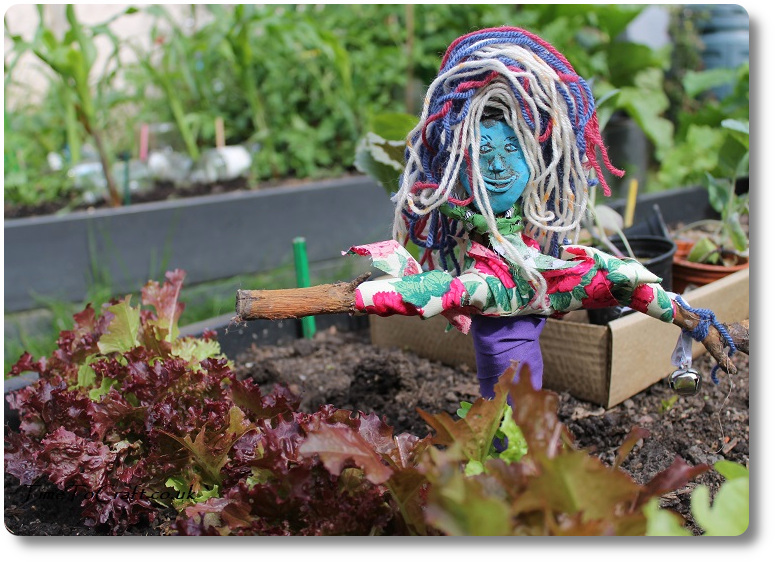 Apart from a week filled with garden time (update: the garden goddess has worked her magic), we've been missing one member of the family as Eldest teen is off on a science school trip. Judging by her texts (few and far between), it sounds like it's been long hours of actual school work and she's ready to come home. Bit different from her usual school trips which involve going abroad and sound distinctly more like holidays than work.
It is the quiet before the storm. Next week looks like a much busier week, so I'm glad for a quieter time this week. I'll still have garden to escape to.
Joining in Anne's Word of the Week. My word is garden.