I'm very much still on my eco friendly living journey. Little changes where I can, with my eye on the bigger ones I can make at some point. Every now and again, I give myself a review, to see how it's going and what I can do. A nudge.
One area that I know I need to look at closer is my crafting area. I've cut out buying any more man-made materials. Partly to cut down on the micro fibres I might be adding to the environment. With other natural textiles, I use what I have, before I buy anything new.  I source second hand. Sustainable when I can. Even then, I know I could do better. I worry about the production of the materials I use. Polluting dyes, toxic fumes, pesticides and water grabbing practises.
It's not pretty.
Giving up?
Crafting is my therapy. The repetitive act of small sewing stitches, knitting rows or spinning fibres, grounds me. Concentration overriding all. I'm sure my breathing must change and chemicals are released. Wrongs are righted. In my head at least. I can cope. The world is a better place when I craft.
I will not be giving up crafting, anytime soon. So, that is not an option.
Source
I'd like to delve more into its source.
For instance, I love when I buy wool and the name of the sheep is printed on the label. I have a fleece, at the moment, waiting to be spun, grown by a sheep called Nicola from Hampshire. I like that. I imagine her skipping off after being shorn, feeling lighter and ready to munch more grass. No dye involved.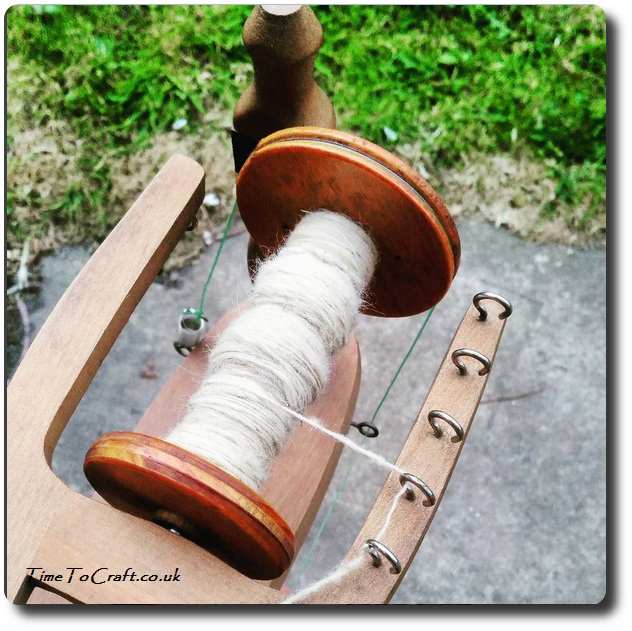 Packaging
Another area that I have been looking at is the packaging. It is cheaper and less polluting if I buy on line. I like to buy in real shops or straight from the producer, but I don't often get the chance, living in the country (unless it is a sheep's fleece, of course). Plus, searching for the right yarn or material could lead me to several shops which are usually in different towns. If I buy on line, the postman brings it, cutting out any journey I would make. He was delivering my letters anyway. I can shop around for the best price too.
The only downside is that my house is inundated with packaging. Most yarn or fabric is sent in a plastic bag. I understand. I get it. Who wants to receive potentially wet or otherwise damaged fabric through the post? I re-use the bags as I can, but I'd prefer not to. I'd prefer not to receive them.
The thing is, I remember parcels before they were sent in plastic bags. Brown paper, knotted string and sealing wax. Hugely exciting, as a child, when a parcel like that was waiting for you after school. With your name on it! Yes, some did get damaged, but my childhood was not blighted by the memory, so I'm guessing it didn't happen often.
What's more, Amazon seem to be managing quite fine to send books and so on, in cardboard. They send out millions of boxes and doing quite well for themselves. So, why can't others?
I've started to check the delivery details on line, before I order. How it will be packaged. This is not an ad, but a heads up for anyone else who buys yarn on line. I've had two deliveries now from The Knitting Network. Each time they have arrived in a cardboard box (shown in first and last photo), with brown paper inside to pad it out. No damage. No plastic. Yarn is perfect.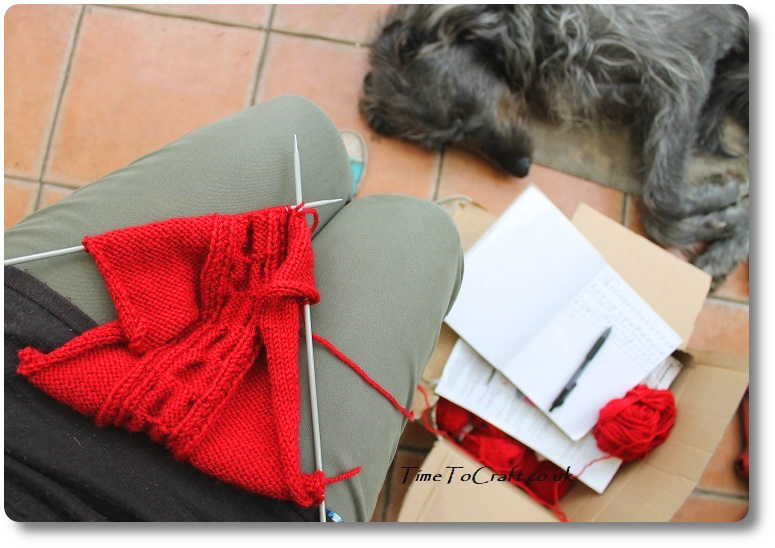 Question now is, which other companies are doing the same? Please let me know if you've had any craft materials delivered in eco friendly packaging. Also, have you any other eco friendly crafting tips? I'd really love to know.