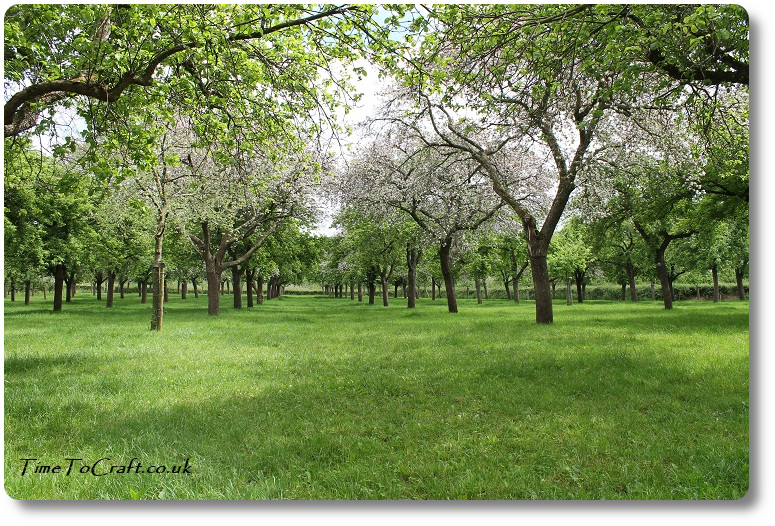 There is something rather delicious about a change of plan. You wake up expecting to do one thing, and then find fate has other ideas. Making an even better day than you thought it would be.
Friday our plans changed. Last day of half term and we had both taken the day off. Our planned day went sour, so we looked for something else to do. A family outing. I'm not sure which of us came up with the idea, but it was a stroke of genius. Bizarrely, we've lived in Somerset for over twenty years, but we've never been to a commercial cider farm. Maybe I should rephrase that. We've bought cider from the farm gate, but not explored the orchards. Somerset is known for its apples and cider, so this really was an oversight on our part.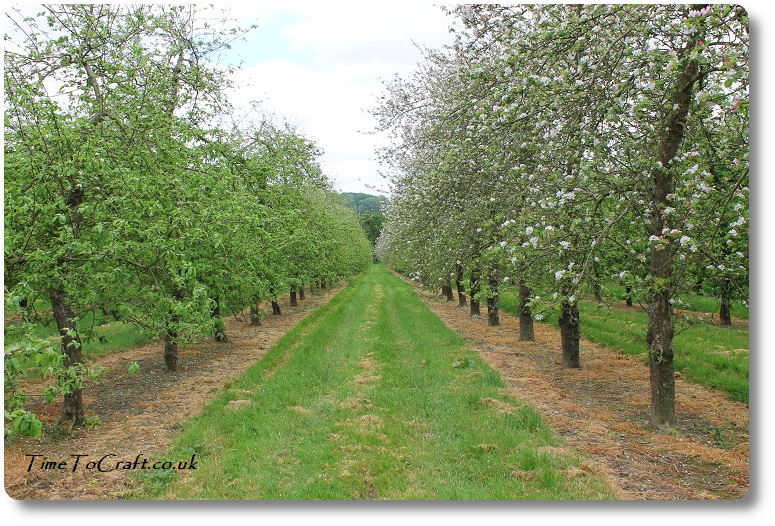 Eager to put this right, we headed further south to Sheppy's cider farm. Six generations, over 200 years in business and 370 acres of farm. They also had a restaurant, which would be perfect for a lunch out.
We were ready for lunch by the time we arrived, so first stop had to be the restaurant. It has the feel of an old barn, but more contemporary. The food was very good too. Most with a cider theme. Washed down with cider. Although I should add, only by the adults.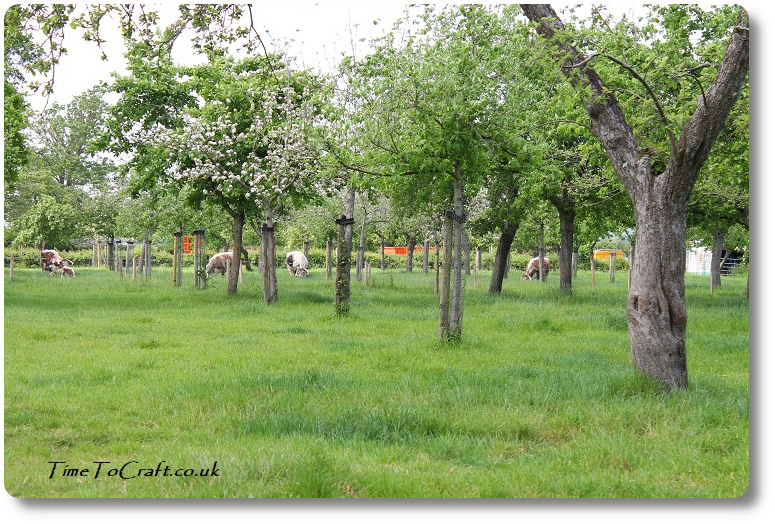 It was a good meal and a walk afterwards was a must. We walked past the processing barns and a playground for the younger children. They do tours of the cider making process, which I'd love to do one day. We walked on to the orchards. They have a herd of longhorn cattle, grazing between the trees of one orchard. They feed the leftover apple pulp to the cattle too. Nothing goes to waste, which makes me even happier to hear.
The orchards were wonderful to walk around. The trees were a variety of age and type, of course. Some trees were in blossom, while others were already covered in mini apples.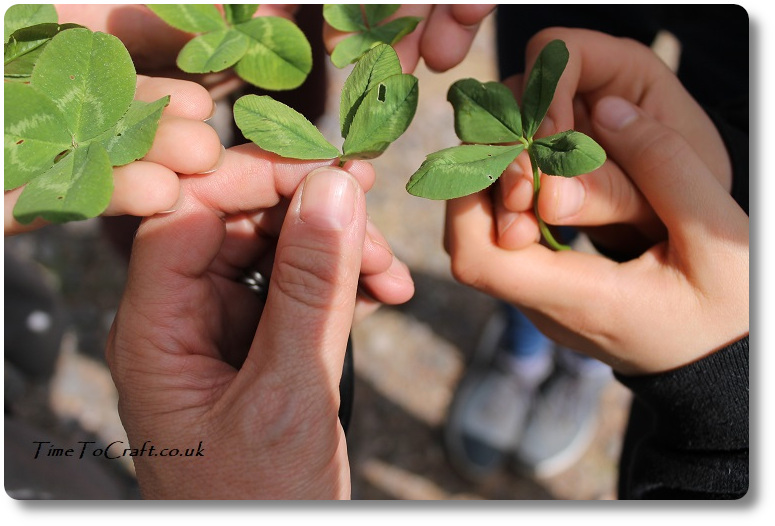 In one orchard, we stumbled on patches of four leaf clovers. First time I've ever found one. In fact, everyone found at least one. We're all hoping for even more good luck from now on.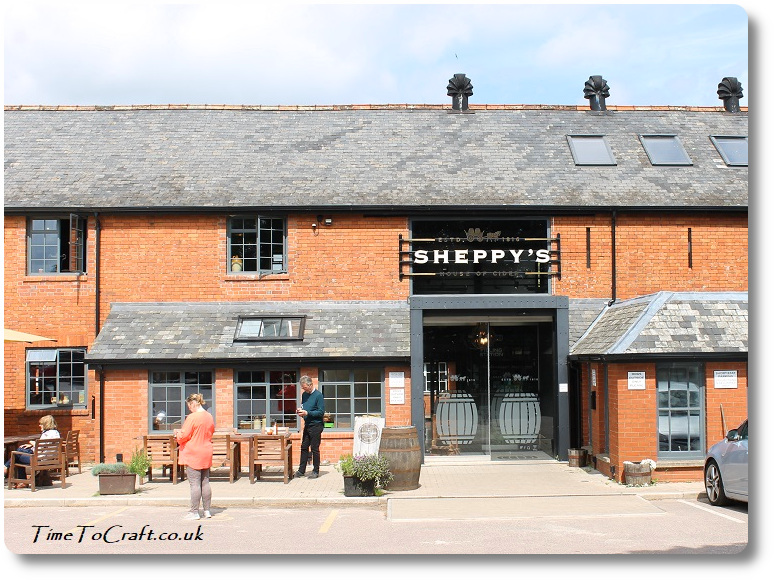 Back at the restaurant and shop, there is a museum. It has a video about the farm and rooms of old farming equipment.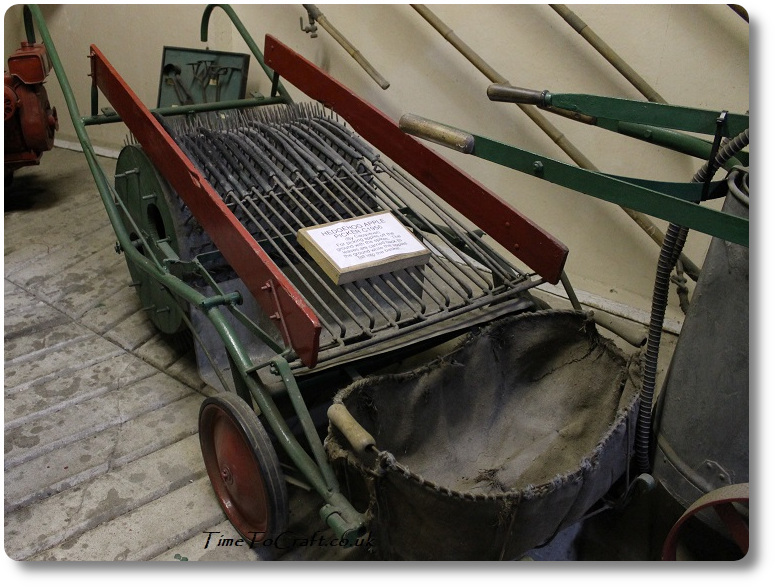 I think the hedgehog apple picker would be good with our apple trees, at home. The spikes pick up the apples and then carries them up to the rails at the top, where the apples are lifted off and roll down into the bucket at the front. It looks neat, but I'm sure it is harder than it looks.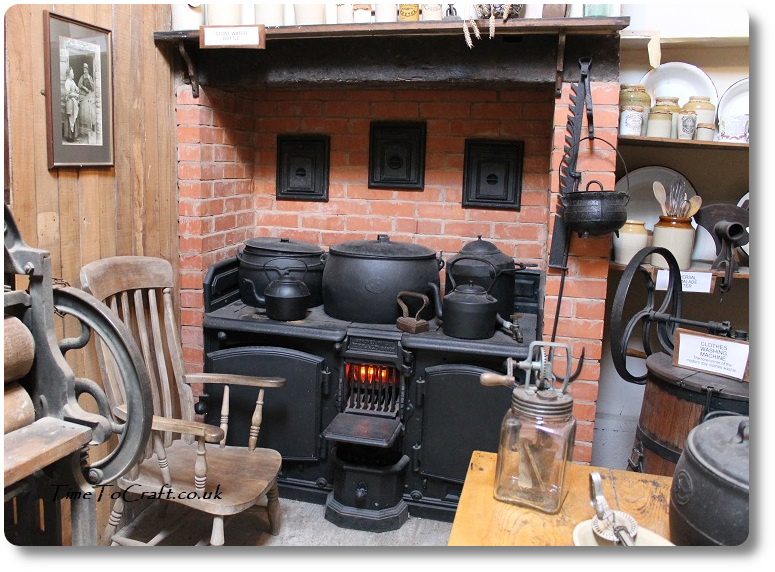 Have to include the photo of the old range. When we moved into our house, the remains of the old ranges at either end of the cottages, could still be seen in the boarded up inglenooks. It's nice to see this one in one piece.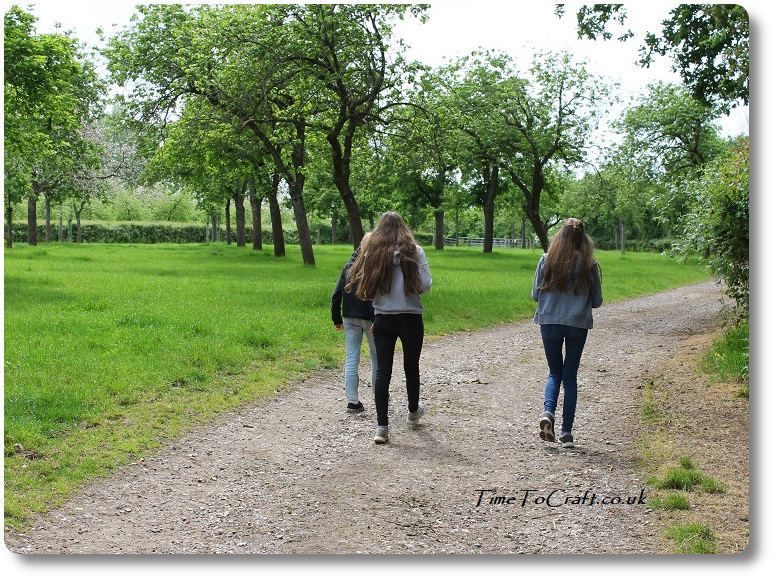 To finish off our visit, we had a piece of cake and an apple juice. I'm impressed with both the cider and juice I tried. They were smooth and didn't hit the back of my throat like some ciders do. Needless to say, we left with some cider to try at home too.
The children loved our visit. It may have been the scent of the blossom or the freshness of the air (it certainly wasn't the cider), but they all got on so well. Enjoying each other's company. They learnt a lot and asked questions. A successful visit. I hope one day we'll go back. I quite fancy the performance of Shakespeare's Much a Do about Nothing this summer, performed in their meadow. It would be awesome.
Anyway. Thumbs up for our change of plans.