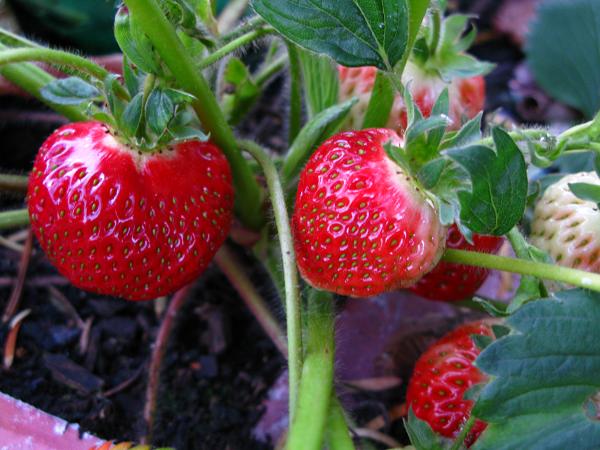 Our first homegrown strawberries of the year. At the weekend, I found one strawberry with the tell tale sign of a bird feasting on it, so I have covered over the strawberries with a black netting. The holes are big enough for the bees, but too small for the birds.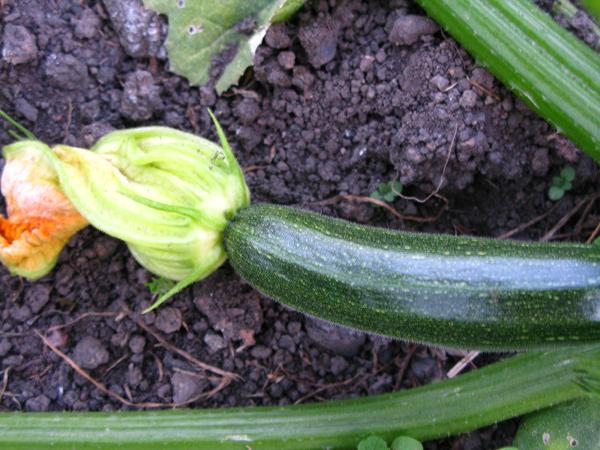 First homegrown courgettes of the season. This is one of the plants that was completely undermined by the moles, so I am pleased that it is flourishing. All the courgettes have lovely dark leaves, sprouting flowers and look very healthy. Still no sign of moles returning.
This is one of the willow whips that we used to build our fairy den. Only one appears to have taken root. It will be interesting to see how the fairy den looks as the leaves grow.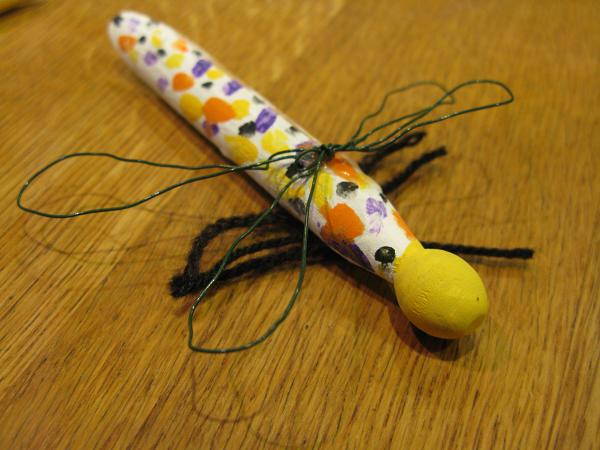 I was hoping to show you a photo of the dragonflies, we made, flying  outside. I set them up under a hawthorn tree and they looked like they were ducking and diving. The children and I had chatted about other insects (and guinea pigs!) we could add. Unfortunately, when I went outside to photograph it, I discovered that we were not the only ones that liked the dragonflies. It seems the sparrows had been using them as a staging post before flying on to the seed table. A couple of dragonflies were on the floor. I also suspect that some dragonfly legs are now lining sparrow nests. I'm going to rethink this one.
BL took her dragonflies to school. She came back with several orders for more as birthday presents. Have I got a salesperson in the making?
The girls had friends over and they all wanted to make felt beads, like we made before (how to). We used some of the wool roving that their Grandma gave them. They are made from merino wool, so are soft and not itchy. I like these ones much more than the last ones we made.  I love the way that the rainbow colours have felted together. There was great excitement each time I cut into the sausage shape of felted wool. They couldn't wait to see how they had turned out inside. If only I could bottle that enthusiasm and save it. There are times I could use it.